All About The Mysterious Shark Tank India Judge, Ashneer Grover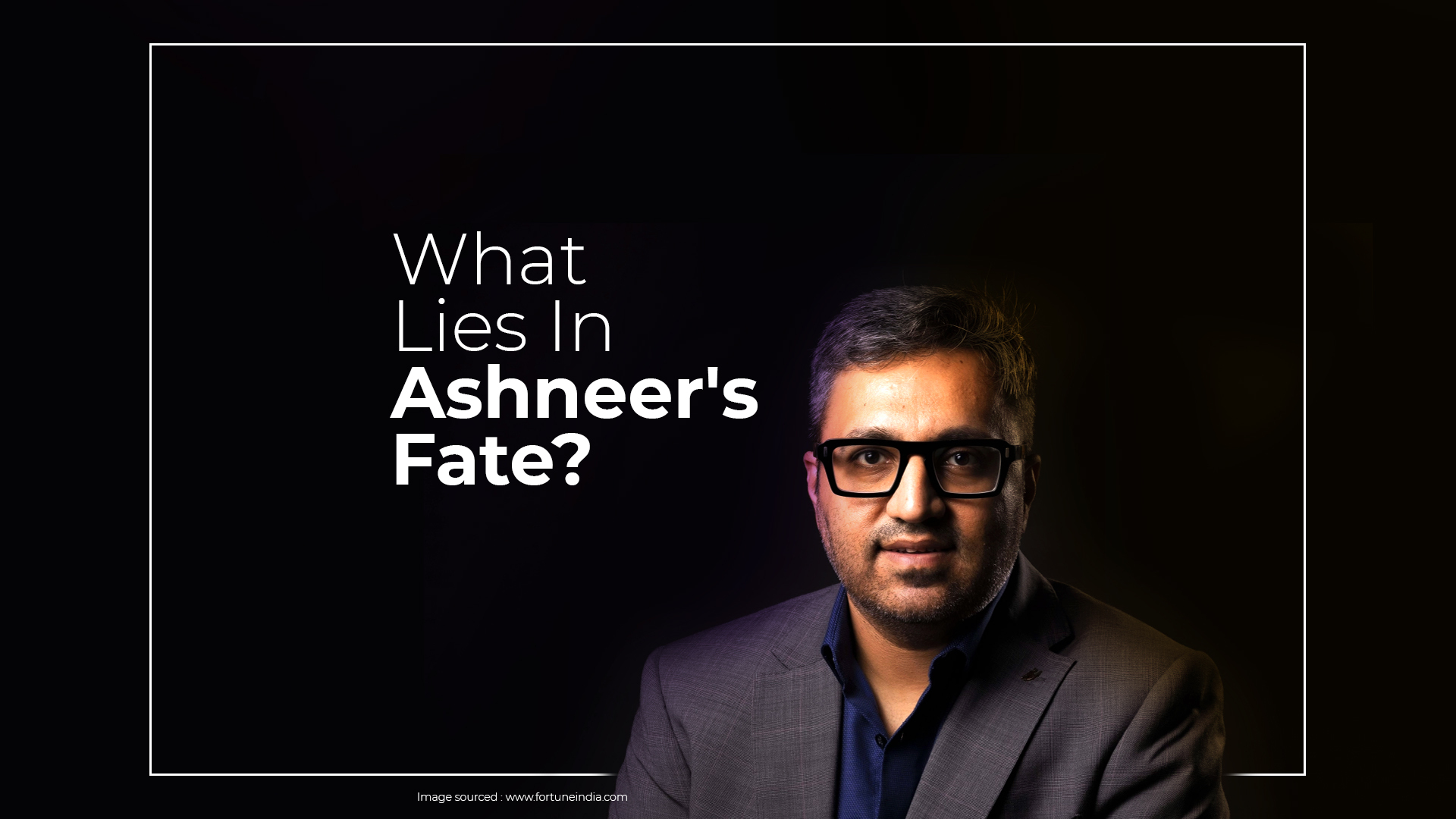 Buy me out at 4000 Crores says, Ashneer Grover!
From memes to exclusive news, Ashneer Grover, Co-founder and Managing Director of BharatPe, also a very popular Shark Tank India judge is the new talk of the town. As we experience, silence often comes with a thunderstorm, just like debates around his calm nature; he explodes by demanding 4000 crores to leave BharatPe. 
Grover, has been recently in the limelight with accusations of fraud, differences with his investors, corporate governance issues and he was even sent on a three-month leave. An audio clip was leaked about his conversation with a Kotak Employee after the failure to provide finance for Nykaa's IPO. Legal notices were also exchanged between them. PwC and Alvarez & Marsal are looking into the governance audit of BharatPe to rule out fraudulent and related transactions. But Grover denies everything that has been shot at him! 
"If an investor buys out his 9.5% stake in the company at a valuation of $6 billion, he will leave the company", says Grover. Ashneer Grover has alleged that he has been "arm-twisted" to leave, and since he cannot be easily swayed, the investors think of him as a liability.
Grover has made allegations against BharatPe CEO Sameer Suhail and also his investors. He claims that the investors are trying to walk him out, and he has his back with three law firms. He is headstrong that either he will continue with his role and quit only if he gets his due market value which he says is 4000 crore.
He says all the news spreading about him is fake. To the audio clip, it is not his voice. He denies ever having such a conversation. In addition to this, he says if you are unhappy with a service, you always raise a complaint to get it resolved.
To the audit, he says it is a general audit. The company has been audited by Deloitte also. And if anything is found wrong, the whole company is at him, not only him. Meanwhile, the report submitted by Alvarez & Marsal focuses on two irregularities, one regarding the recruitment process and the other about payments to non-existent vendors.
"The (company) board in all its actions has followed due process in the best interest of the company. We would urge all to maintain the confidentiality and integrity of the governance review and board meetings," BharatPe said in a statement.
Although Grover has much to say, the company has not been talking much and is looking for the audit to come out and decide accordingly. Let us stay tuned and see what more has to come in context with Ashneer Grover and BharatPe.