Airbnb to provide temporary shelter to Afghan refugees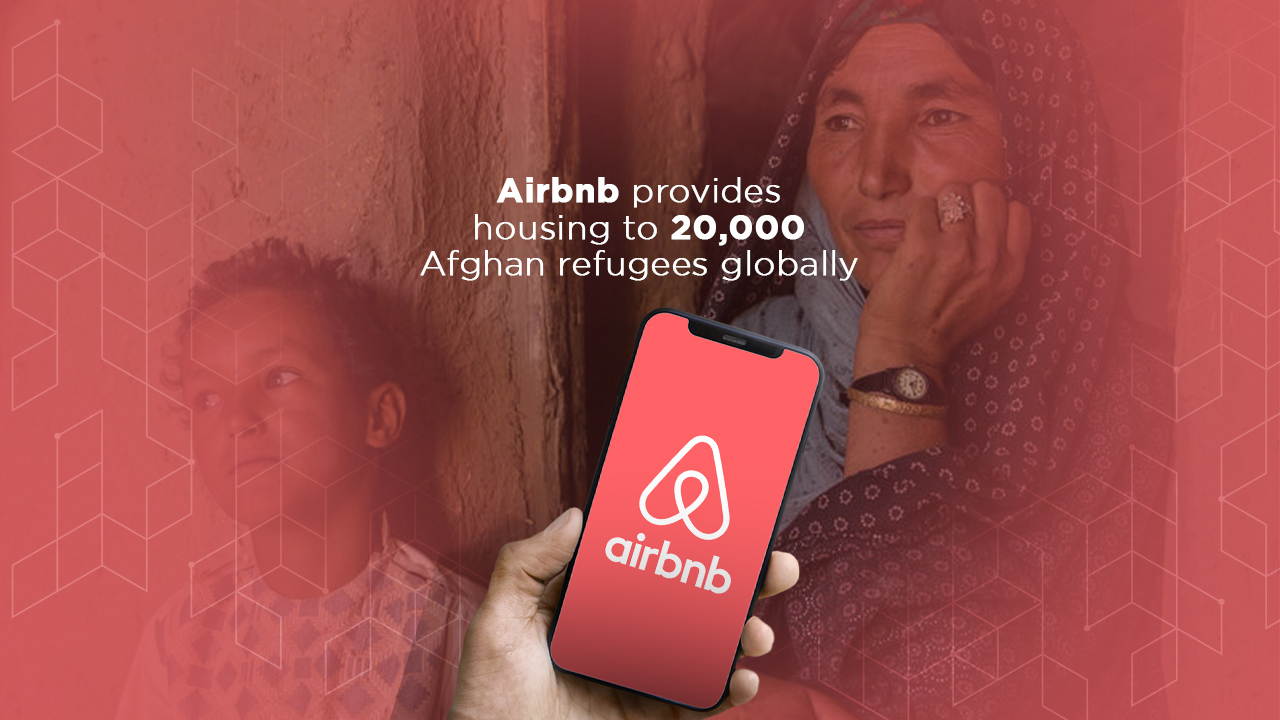 Airbnb has always led an example to show what humanity stands for, and in yet another initiative for the same, the organization is opening doors for the needy and miserable.
The independent non-profit organization Airbnb.org has collaborated with Airbnb to provide housing facilities to Afghan refugees who desperately need shelter and healthy meals. The association has always tried to be a helping hand in providing temporary lodging to anyone at affordable prices. Whether there have been millions displaced by disasters or the people who lost their jobs to the pandemic, the organization has always been the first to help the needy.
As millions of afghans are forced to evacuate their settlements and cry for help, Airbnb, along with Airbnb.org, has pledged to provide temporary housing to these refugees. Almost 20,000 refugees are funded by CEO Brian Chesky himself and his donors across the globe. According to the CEO, Airbnb will make sure that millions of Afghan refugees stranded in the United States and other places will start their new chapter with Airbnb residents. The housing will not only help them with getting a roof on their head but will also welcome them with warm hearts.
Both organizations are well aware of the ever-changing ground reality between Afghans and the Taliban. Hence, they will closely monitor the situation with other resettlement agencies to provide the maximum help to vulnerable people. The program will support and evolve with time and will accommodate more in numbers if the situation deteriorates further.
In addition to these efforts by the organization itself, CEO Brian Chesky has urged other members and groups of fellow communities to come forward in immediate support of these Afghans. This announcement is based on Airbnb, and Airbnd.org has previously collected emergency funds. These funds helped the international rescue committee, HIAS, provide temporary lodging to thousands of Afghans.
Airbnb.org collaborated with partners over the weekend to place 165 refugees in safe lodgings shortly after arriving in the United States. Over the last four years, Airbnb.org and Airbnb have helped 25,000 refugees find temporary homes, including hundreds of part of the US Special Immigrant Visa Program. Airbnb.org announced the formation of the $25 million Refugee Fund earlier this year to broaden the organization's support for refugees and asylum seekers worldwide.
But, how are these two organizations able to provide these lodgings? Airbnb is a sharing economy-based community that allows property owners to market their properties as vacation rentals and enable travelers to find a place to stay while away from home.
Airbnb.org is a non-profit organization that operates independently and uses Airbnb, Inc.'s technology, services, and other resources for free to carry out its charity mission. The idea for Airbnb.org came from a single host named Shell, who opened up her home to individuals who had been affected by Hurricane Sandy in 2012.
This single incident sparked hope and started the beginning of an initiative that helped millions of people who lost their homes for various reasons. This program has evolved gradually to help people affected by calamities and emergency response. Since then, the program has assisted evacuees, relief workers, migrants, asylum seekers, and, most recently, frontline workers fighting the spread of COVID-19 with places to stay.