Samsung has patented a laptop that can be folded in half!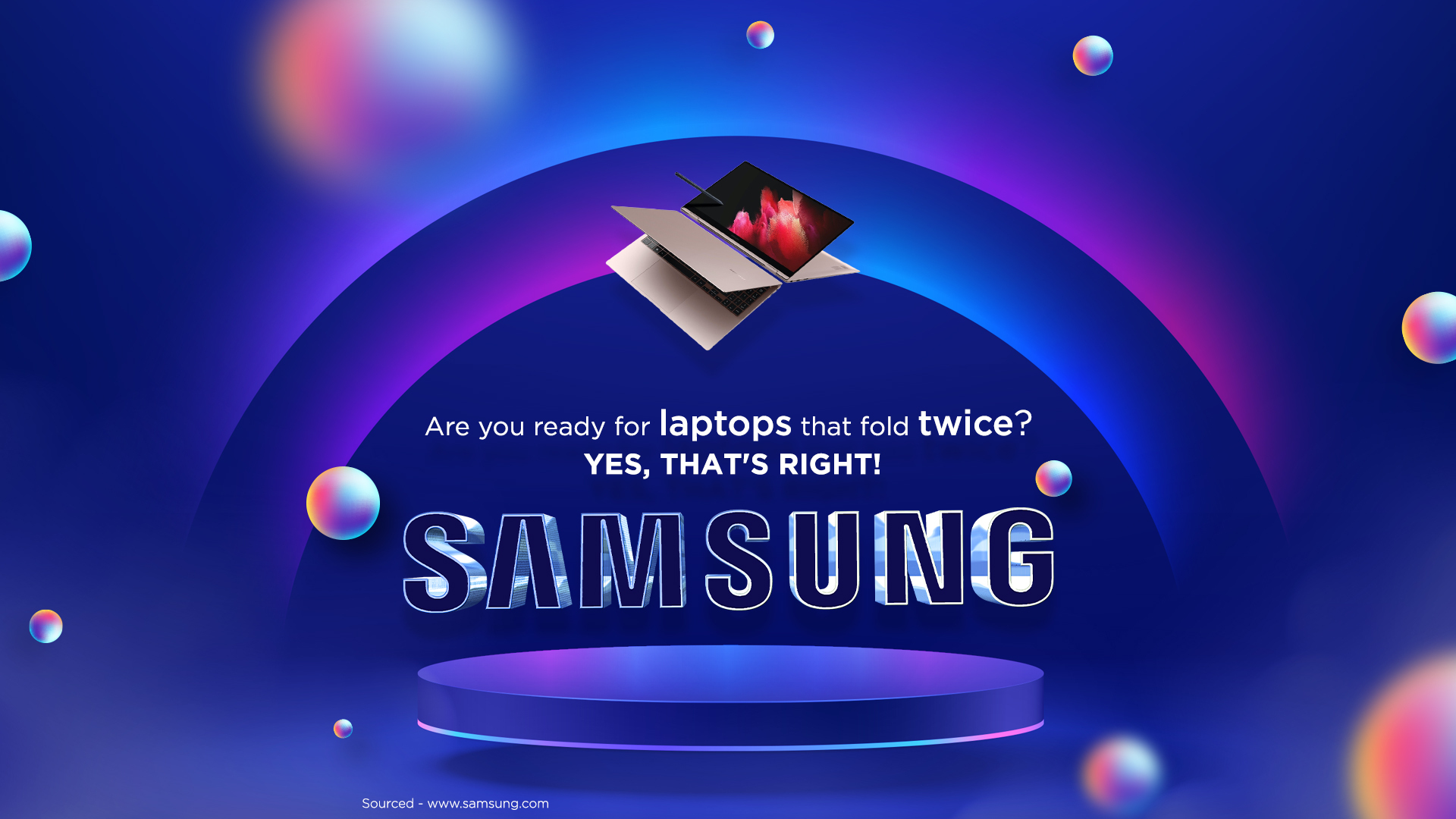 Samsung is attempting to fold laptops, introducing the come back of foldable phones and screens. Not just once, but two times. The World Intellectual Property Organization (WIPO), a UN intellectual property agency, has granted the Korean electronics behemoth a patent for a multi-foldable electronic device.
According to the patent article, the device appears to have the same size as a portable laptop, but the keyboard is removable from the display. Both the display and the keyboard appear hinged, suggesting that it can be used as a hybrid device.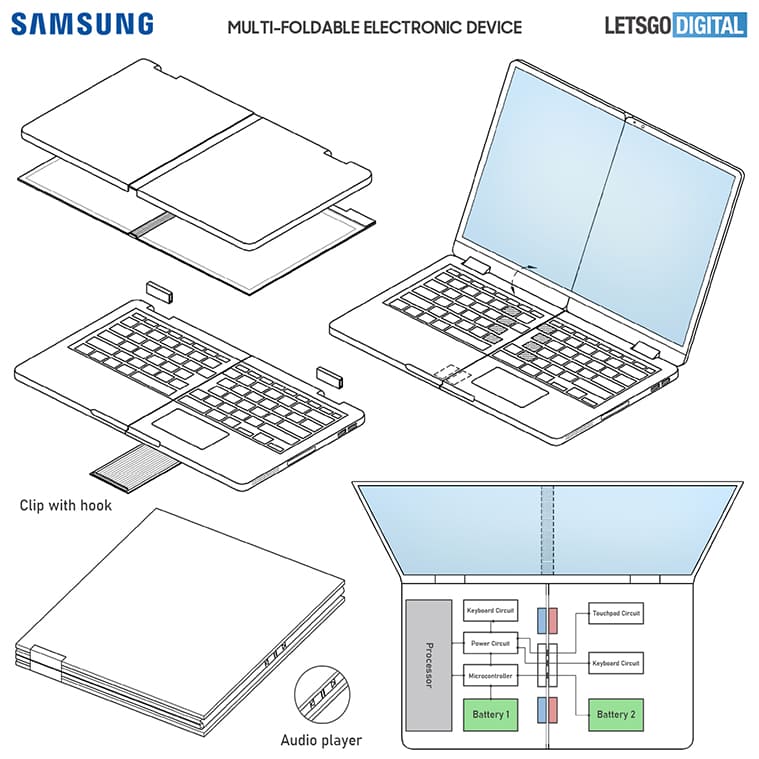 To be convinced, Samsung isn't the only player in the foldable laptop race. Asus is working on it. Lenovo is as well.
According to Intel, collapsible laptop displays will not be available anytime soon.
Microsoft has also patented a foldable gadget.
This device acts both as a laptop and a foldable tablet PC.
Samsung's patent, according to LetsGoDigital, encompasses a laptop that folds customarily and can then be bent again when shut. The screen and keypad can be folded, minimizing the device's size to roughly a quarter of that of normal laptops. Samsung's foldable OLED technology is expected to be used for the screen. The laptop's base forms the device's external sides when folded, with the display being in the middle.
To enable the device to fold vertically, the motherboard, battery, and elements stored below the keypad are reportedly split into two parts. The device also claims to support handwriting with Samsung's S-Pen stylus, as per the patent.
The device appears to be designed with a variety of functions in mind. A keyboard could be linked to the device if necessary. Or else, the device could be used as a bendable tablet PC with a display.
Is it possible for this laptop to make it to the conventional market?
It is important to remember that trademarking a device does not mean it will become a conventional product line. Lenovo patented a bizarre-looking foldable screen three years ago, ostensibly for laptops. So far, nothing has shown up. On the other hand, Samsung is one of the companies that does not experiment only for the sake of experimenting.
In any case, multiple brands will attempt bendable laptops, indicating that the time has come. Removable screens and keyboards, as well as bendable notebook PCs, are already available. A device with a removable as well as foldable (in half) screen and keypad, on the other hand, appears to be a first.
Even though Samsung will need to iron out a few flaws based on this layout alone, a line in the screen is difficult to overlook in a laptop. There's also the question of whether a foldable keyboard is durable enough for frequent typing.
There are a few obstacles to overcome with this design. However, it is predicted that Samsung will make it accessible to the masses in a year or two.