The dark side of one of India's biggest startups, Byju's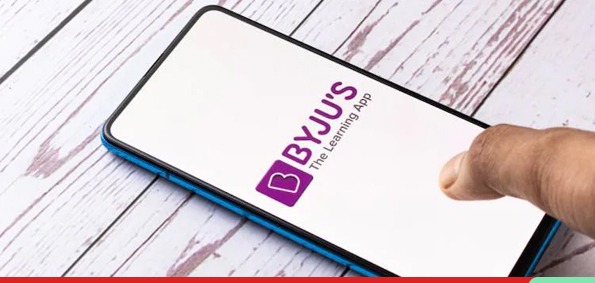 The EdTech market in India has become eye candy for Venture Capitalists. Many foreign investors are interested in the India growth story, since the country is showing substantial growth potential across the spectrum.
India's largest EdTech company turned unicorn, Byju's, is the brainchild of Byju Ravindran, the company's founder and CEO. It has been growing at lightning speed thanks to increasing demand for edtech learning solutions from parents all over the country. They have also fueled their growth engine with significant takeovers as well.
Byju acquired rival EdTech firm Toppr for $150 million. Toppr, situated in Mumbai, offers e-learning tools for students in grades 5 through 12. The massive empire developed by Byju's Ravindran is almost like a rags-to-riches story. Byju's was founded in 2015 by a group of people who were passionate about changing the educational system. As a bystander, everything appears to be rainbows and sunshine, while the corporation is being chastised for being downright unscrupulous and unethical on a regular basis.
Byju's found itself in headlines when various telephone recordings by their ex-employees were leaked in public. Many such instances followed suit, and now the company stands accused of having a toxic work culture.
Byju's gives a generous stipend of ten lakhs per annum to entry-level employees who work as Business Development Associates (BDA). Ex-employees, on the other hand, have expressed their displeasure, claiming that the sum offered to them during the interview was misleading, and that the actual remuneration is below expectations.
Other reports say that the organisation is fast-paced and that its employees are expected to deliver on time. As we move up the organisational ladder, people have less complaints. If all of the feedback were combined, the average response would be that the BDAs are being scrutinised and the work climate is taxing. BDAs are required to put in 12 to 14 hours and have call timings of a minimum of 2 hours per client.
The ex-employees have accused the company of being overly demanding in terms of workload, and abusive in terms of interactions.
Ex-employees claim that the company lacks an ethical HR structure to cater to the issues raised by employees. With abusive managers and excess unpaid clocked time, employees have quit in a span of just two to three months of joining. Parents who were coaxed into buying these courses say that the salespersons were aggressive and called incessantly.
But some education experts have questioned whether the company's rapid growth is a result of hard sales tactics that have fed into parents' insecurities, and added to their debt burden. Parents claim the tactics included incessant cold calls and sales pitches whose effect was to convince them that their child will be left behind if they don't buy a Byju's product.
Dr. Aniruddha Malpani, a doctor, angel investor, and vocal critic of Byju's business model, told the BBC the time is rife for a Beijing-style crackdown on edtech start-ups in India. China recently mandated that online tutoring firms must turn not-for-profit, and in some quarters such questions are being raised in India too.
The solution already exists, Dr Malpani believes. He says the Indian government should replicate the "Netflix model" to regulate the sector, referring to a monthly subscription model that has no minimum lock-in period.
"This would align interests immediately, because then, you make money by delighting your students on an ongoing basis."
The Indian government is yet to step in – but it may soon need to as parental grievances rise. Dr. Malpani says he is preparing to petition the courts asking the government to regulate the sector. "You see all these headline numbers, with so many millions raised and the world's most valuable ed-tech start up…all these are pointless vanity metrics," Dr Malpani said.  
"I think at some point we can't afford to forget that education like health care is a public good." he concluded.