Ratan Tata's Golden advice for future generations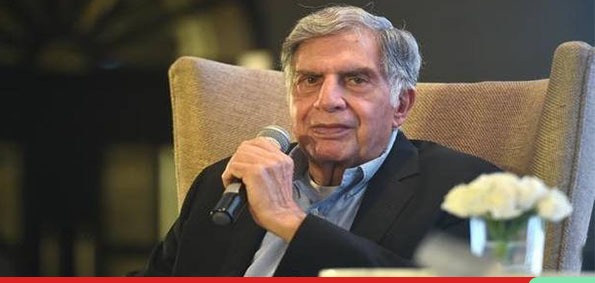 It's been two years since the coronavirus arrived on the scene, saw, and conquered the world, forever altering the way we live, work, and play.
As we approach the third year of living with coronavirus, which has since mutated an equal and more number of times, threatening our continued viability, it's a good idea to take a breath and listen to some sound advice. And who better to deliver it than Ratan Tata, one of India's leading business tycoons.
Ratan Tata, Chairman Emeritus of Tata Sons and Chairman of Tata Trusts, compared the coronavirus crisis to a world war, saying, "It was terrible; towns were devastated, manufacturing companies were paralysed, and yet many innovative technologies were developed during those periods."
The coronavirus issue, he says, is providing us with an opportunity to innovate. "Rather than focusing on the changes we're facing, we should consider the situation as a new landscape or playing field."
What should we do? Which direction should we take? As you reflect on another year that has flown by, Ratan Tata's advice on innovation is just what you need.
An opportunity to innovate
"The virus will disappear in a period of time, but the innovativeness that we bring during these difficult times would be something we could look back on and say there was a good part of what we faced and the hardship that we went through, which had its upsides, which we availed of", said the Tata doyen.
"My message to any entrepreneur would be to use this time as an opportunity to innovate more. Not to discourage you, but look at this as a real opportunity to look at having a long-term vision, blue sky, and daydream through the whole technology routine."
"There are going to be areas where you can initiate not the same idea that you had in the past but fresh ideas that will sail you through this period", Mr. Tata continued.
"The people we're dealing with as young entrepreneurs are people who have found solutions or another way to deal with a problem when it occurs. It's that innovativeness that has enabled some of them to operate in the fields that they seem to be in. The means of finding a spot or a niche and a segment that they can operate in differently than the traditional way, and have young exciting things in that manner."