From Mulki to Mumbai: the inside scoop on the 'Naturals' growth story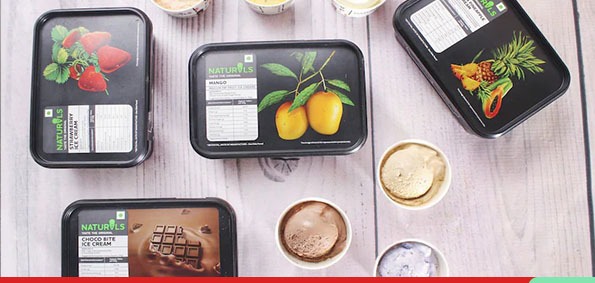 From 'rags to riches' is a phrase we often hear, but the story of Mulky Raghunandan Srinivas Kamath, born in a Karnataka village to a fruit merchant father, is inspirational food for thought for us all. After moving to Mumbai a few decades ago, a brainwave led to the creation of Natural's Ice Cream, an honest-to-goodness ice cream brand that the masses can't get enough. With a revenue of Rs 300 crore, the brand has grown from strength to strength over the years, inspiring others along the way.
Early days
Born in Karnataka in 1954, he was the youngest of seven children in a family that barely scraped by on his father's meagre earnings. In the hope of a better life, Kamath's family relocated to Mumbai when he was fifteen to help out in his brother's restaurant. The family lived in the city's Juhu 'chawl', a far cry from their current subsistence.
The first Natural Ice Cream business opened in Mumbai's Juhu, Vile Parle, in 1984, with only four employees and ten ice cream flavours. The flavours were simple, and Kamath made them using only the most basic components, such as fruit, sugar, and milk. The ice creams were an instant hit, and Kamath was no longer required to sell Pav Bhaji. There are now 135 Natural Ice Cream stores across the country, with many more to come.
The taste of success
"I didn't have to spend a single penny on advertising. It was mostly through word of mouth," says Kamath. Naturals ice creams have been endorsed on various platforms by the likes of Amitabh Bachchan and Dilip Kumar, and has a staunch fan following.
The brand offers a variety of unusual flavours made from lesser-known fruits such as chikoos, litchis, and jackfruit. In an interview, Vivian Richards stated that he enjoyed its sapodilla and custard apple flavours.
"Not all of these flavours sell well, but it boosts your brand value," Kamath once observed, according to an Economic Times report. "People notice that you know more about fruits than anyone else. We only have a limited supply of several of these flavours because they aren't popular. However, it's similar to those award-winning art films."
With his brand firmly established, the brand is now looking to grow its footprint and operations, and offer more Indians than ever a taste of the good life.