This invention allows you to make juice by pedalling a bicycle!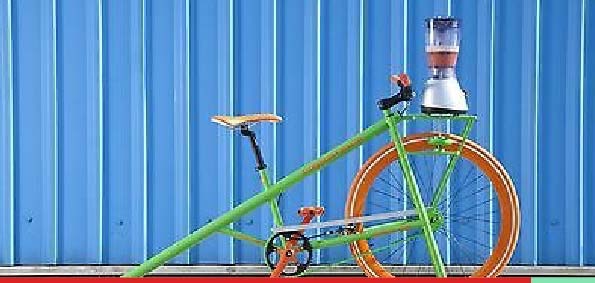 Anandraj BSN created a stir in India when he turned his father's legacy into a zero-waste attraction. Since 2017, his 'Eat Raja' has been selling freshly prepared juice in fruit shells, doing away with plastic water bottles and other standard aspects of a juicery back then.
To promote waste management and energy-saving, a juice business in Malleswaram, Bengaluru, has devised its own 'cycle mixie.' While straws are no longer used, clients are given steel or bamboo straws if they require one. The idea is to save a lot of plastic and kitchen waste using this design.
The invention is made of recycled materials and operates on a second-hand cycle. Customers can churn their juice by pedalling the stationary cycle. While the mechanism conserves energy, the peddling allows you to indulge in an extra glass of the sweet treat without feeling guilty! We'll raise a toast to that.