An engineer's initiative sees weavers net up to 900% more for rare silk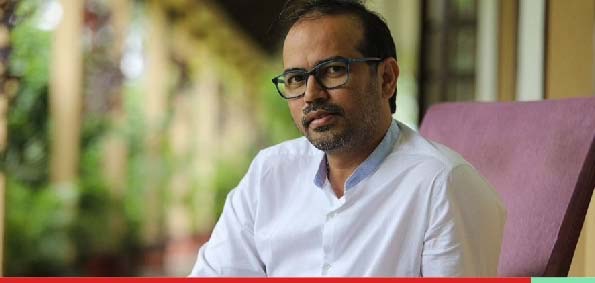 Udyan Singh was born and reared in Banka, Bihar, and went to Delhi to pursue his engineering degree in 2006. He obtained steady work with the Indian Railways but left to pursue his dream of making commercials. For over six years, the 38-year-old stayed away from his hometown, feeling that it had no future.
That changed in 2015, when Udyan founded 'Banka Silk,' a social venture dedicated to developing a domestic and worldwide market for silk weavers. He has impacted the lives of hundreds of weavers by providing a steady income, training the weavers with designers and specialists from the weaving business, and providing education to their children.
Having such a large-scale on-ground influence that has helped improve the financial circumstances of several people while also making indigenous silk famous across the country is no small effort.
Empowering artisans
The first challenge for Udyan was to break the cycle of debt and loans that artisans used to buy raw materials. Through his organization, he was able to take advantage of government microfinance initiatives for craftspeople.
Historically, middlemen and loan sharks kept weavers trapped in a web of debt. They were unable to negotiate a reasonable price due to a lack of education and must accept whatever they get to feed their families. In comparison to Bhagalpur and South Silk, the government has done little to cultivate and promote indigenous talent. To satisfy the current demand, Udyan enlisted the help of fashion designers to teach the weavers how to prepare dye, threadwork, and adopt new innovative formats.
Udyan put in a lot of effort into developing both online and physical marketing platforms. To market his handmade fabrics, he teamed up with e-commerce giants such as Amazon and Flipkart. He organised an exhibition in Patna with the help of 100 weavers in his first offline event. Scarves, saris, and materials worth Rs 7 lakh were sold by the artisans. This encouraged him to participate in a few more shows in locations such as Mumbai and Delhi.
For on-shelf promotion, he addressed lifestyle companies such as Biba, FabIndia, and Aravind. The silk can be purchased in one of two ways; buyers can buy direct from the weavers or the weavers can sell it to Udyan, who will sell it to interested buyers.
The organization sells scarves, stoles, sarees, masks, and other items for between Rs 40 and Rs 5,000. As a result of selling directly to customers, profits have increased from 5% to 25%. Around 5,000 weavers' incomes have increased dramatically, with each earning up to Rs 300 per day. Udyan is attempting to expand his business by exporting to North America and Europe. He recently built the first Banka Silk store in Delhi and is raising funding to open a dyeing facility.