A 500 cr success story: Inside Borosil's success story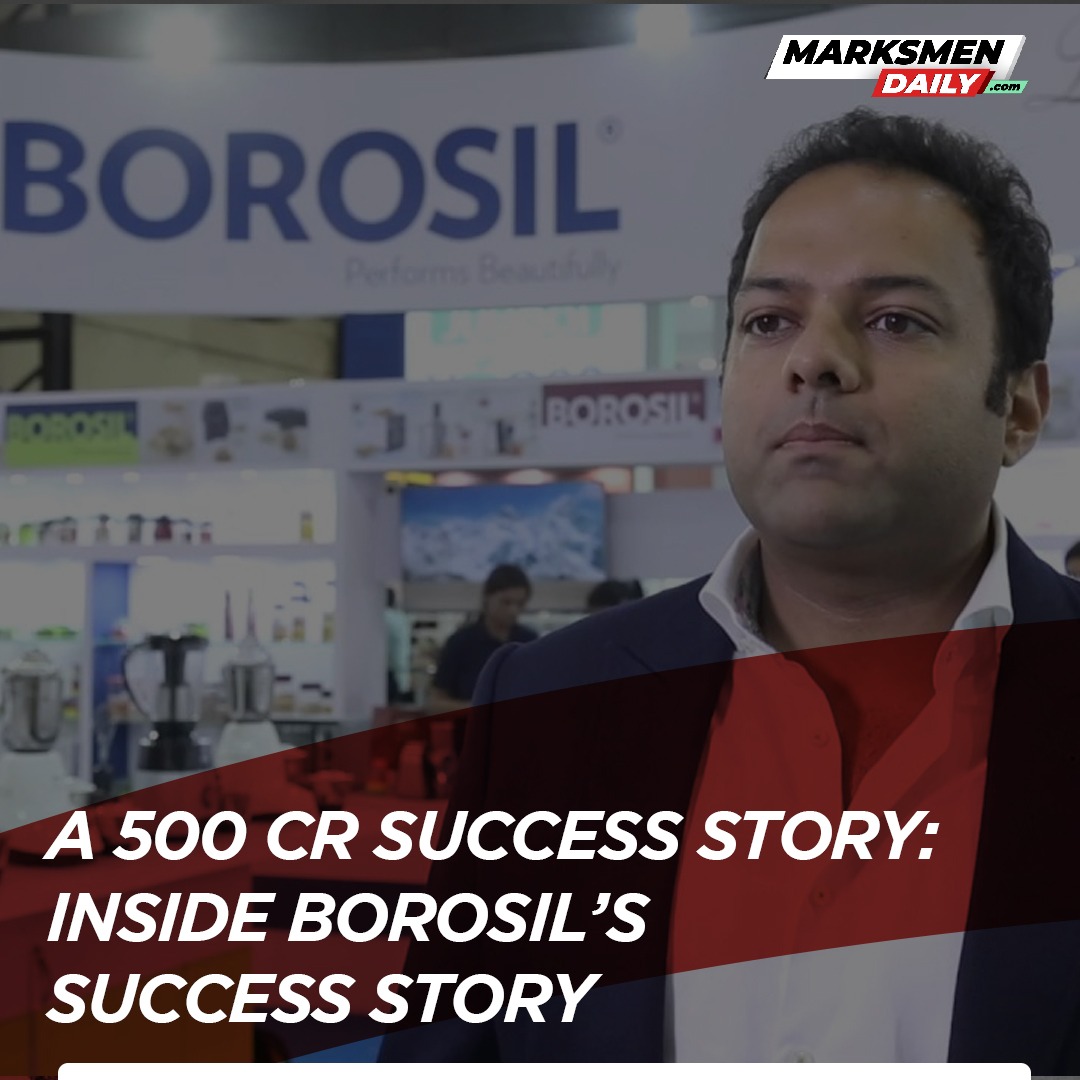 Borosil is a four-decade-old household Indian brand. In 1962 Window Glass Limited, as Borosil was known then, entered into a joint venture with Corning Glass Works USA to manufacture and sell Industrial and Scientific glass. For almost 12 years after the company was founded, it continued to make losses, and worked tirelessly to turn things around. The company was mostly a manufacturer of scientific products, with a few consumer products thrown in for good measure. The flagship brand was borosilicate glass, which is a type of glass that does not crack when exposed to severe temperatures, making it ideal for laboratory and industrial applications.
After a stint at Wharton, Shreevar Kheruka (current Chief Executive and MD at the glassware major) persuaded his family that working elsewhere would be ideal for him, as it would allow him to decide what he wants to do
Baptism by Fire
Shreevar Kheruka's first five years at Wipro were marked by self-doubt and self-questioning, he claims. "It was a very difficult moment for the company, and I was put to the test," he recalls. The company's cost structure exploded without warning and the market competition that we had suddenly burst as well. "With expanding our facility in Mumbai, we faced multiple union concerns as well as various local issues," he adds.
Says that among all the challenges, there was one thing that stood out for the company – the brand value. "There was a little bit of pride there as well – I didn't want to be termed a failure at my own business".
Drawing strength from customer confidence
The company's scientific division is presently producing vials, other lab tools, and serving glassware. "Everyone enjoyed the brand and loved the products, and I saw a chance to turn things around in talks," Shreevar added.
With revenues of almost Rs 2,000 crore last year and the combined strength of close to 1,500 employees across both companies, Borosil is one of India's most well-known consumer goods brands. Last year, Borosil Limited brought in almost Rs 600 crore in revenue, compared to Rs 500 crore for its competitor Borosil Renewables.
'Do not seat yourself in an ivory tower'
Shreevar understands the value of a strong brand and positive customer feedback. We have a solid system in place to evaluate consumer complaints. We have a goal of resolving complaints within three days, regardless of location, he says. Shreevar used to go to different cities to meet with customers and hold chats with them before COVID.
When Shreevar reveals that Borosil is an Indian brand, his clients are surprised. Many staff have risen through the ranks at the organization, which he considers to be a very encouraging indicator. "The products' quality and packaging always gave the sense that the brand was international," he explains.
From dinner tables to boardrooms
Given how much each family member is involved in the firm, Shreevar claims that business and work are frequently discussed at the dinner table. "There is no distinction between business and personal life. We've had situations arise in the middle of the night, and we've all huddled together even at 3 a.m. to resolve them", he says.
Now that he's a seasoned entrepreneur, his advice to others is to establish a motive for doing business besides making money.