Fuel to the fire: Is Adani challenging Ambani?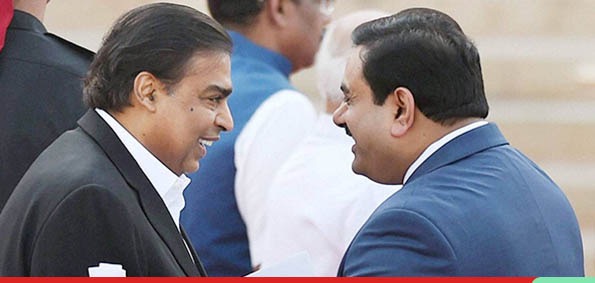 Adani Enterprises recently announced that it has incorporated Adani Petrochemicals Ltd. (APL) as a wholly-owned subsidiary to "carry on the business of setting up refineries, petrochemicals complexes, speciality chemicals units, hydrogen and related chemical plants and other such similar units".
Billionaire Gautam Adani's ports-to-energy conglomerate has floated a new subsidiary that will set up refineries, petrochemical complexes and hydrogen plants – businesses that will directly compete with Mukesh Ambani's company.
The conglomerate has operations spanning seaports to airports to electricity generation and transmission, renewable energy, mining, natural gas, food processing, defence, and infrastructure. And now it is foraying into petrochemicals and other related areas, which will directly compete with Ambani's Reliance.
Reliance Industries Ltd. is the largest producer of petrochemicals in the country and amongst the top 10 in the world. It also owns and operates the world's largest oil refining complex.
In June, Ambani announced a mega Rs. 75,000 crore investment in setting up four "Giga factories" to make solar modules, hydrogen, fuel cells, and to build a battery grid to store electricity over the next three years. The solar modules will enable 100 gigawatts of solar energy by 2030.
Adani, who earlier this year took his spot behind Ambani as Asia's second-richest man, has previously announced plans to become the world's largest renewable energy producer by 2030. He has got France's Total Energies SE as a partner in Adani Green Energy Ltd. – the group's renewable arm. The French giant has also invested directly in some of the projects in the firm's 25 gigawatts solar-energy portfolio.
The Adani Group had in January 2019 signed an initial pact with German chemical giant BASF for investing about 2 billion euros in a chemical factory at Mundra in Gujarat. This was expanded in October that year by involving Abu Dhabi National Oil Company (ADNOC) of UAE and Borealis AG.
The four partners completed a joint feasibility study for a USD 4 billion chemical complex in Mundra which was to comprise of a propane dehydrogenation (PDH) plant, a polypropylene (PP) production and an acrylics value chain complex, according to a BASF press statement of November 5, 2020. This project was however put on hold due to the COVID-19 pandemic.
Adani Enterprises in April this year incorporated a wholly-owned arm "Mundra Petrochem Ltd" (MPL) intending to "set up various feedstocks (coal, petrol, limestone, salts, sand, tar, oil, LPG, LNG, Ethane, LPG, green fuels etc.) based refinery, petrochemical and chemical plants in a phased manner in India and to undertake all such activities associated with land acquisition, design and engineering, procurement… and other related undertakings".
It isn't clear if MPL was incorporated as a follow up of the 2019 pact with BASF and others, and if the new subsidiary will set up plants at sites other than Mundra.
Adani Petrochemicals Ltd is one of the numerous subsidiaries Adani groups has incorporated since the beginning of this fiscal, with interests ranging from road construction to power transmission and wind turbine manufacturing. The conglomerate had ventured into the cement business in June with its new subsidiary Adani Cement.
Investor's greed a problem, says Sankaran Naren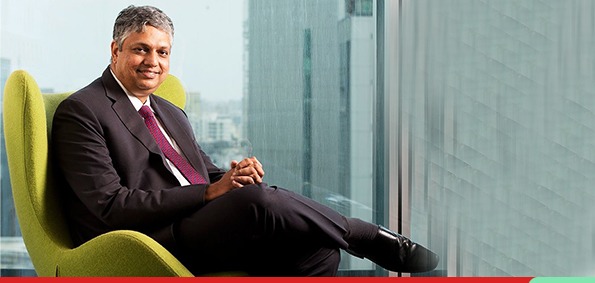 Gordon Gekko might have felt that greed, for lack of a better word, is good, but that isn't always the case. The human urge to clamour for more has caught many an investor on the wrong foot and Sankaran Naren, Executive Director and CIO at ICICI Prudential, opines that investor greed is increasing day-by-day, which is a problem.
Naren Indian equity portfolios at ICICI Prudential, and has worked with various financial services companies, including Refco Sify Securities India and HDFC Securities. Delving further into the issue at hand, he says, "We are not seeing a problem in the macro or business cycle. But investor greed is a bigger problem. They think that there is only one asset class called equity and there is nothing called risk and that is the bigger problem rather than anything else in the macro or business cycle from an India point of view. In the world, all the way from 2012, people have not seen market corrections in the US. There people are used to investing in stocks and not worrying at all about market corrections except in 2018 December and 2020 March," said Sankaran.
At this point, he believes that it is very important for investors to practice asset allocation and that they should make choices based on earnings connected to 2021 or 2022, investing in names which have steady operating cash flows, dividend yield, etc.
"The key learning from 2007 is that investors who invested in IPOs based on 2014 earnings were in for a disappointment. There is a fair amount of froth in many parts of the markets, particularly in new-age areas. Unlike Asia which has seen periodic market corrections, since 2012, US equities have barely witnessed a meaningful correction," said the fund manager.
"Today the number of loss-making new age companies trading at stretched valuations is very high in the US compared with dividend-paying, cash flow-generating old economy-oriented companies," he concluded, as he offered an investment roadmap for stocks and mutual funds to a rapt audience.
Mercedes to slow expansion in India, opt for direct sales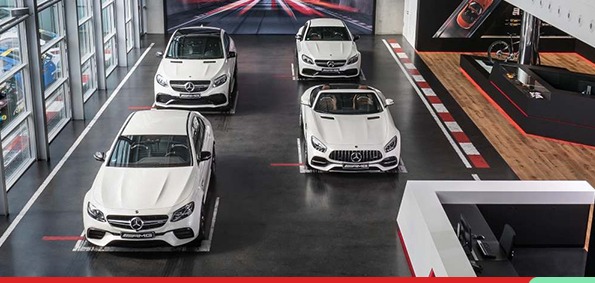 In what perhaps signal a shift in the often traditional ways of carmakers, Mercedes-Benz will not expand its dealer network in India beyond the current sales and service touch points as it transitions to a direct gross sales model. This will see the German titan assume responsibility for distribution, warehouse, retail, and even reductions.
The company, which leads India's luxury market, has committed Rs. 60 crore to the new retail concept, which will see sellers work as franchisee partners, largely responsible for product demos, model expertise, automobile supply, and after-gross sales.
"The new direct-to-customer model – under the 'Retail of the Future' initiative — will help drive in transparency and ease into the whole system through installation of a robust online platform," Mercedes India MD & CEO Martin Schwenk stated.
Mercedes will announce a nationally-set cost under the new system, as it will own the whole inventory of vehicles and charge them directly to customers. The intriguing part is that dealers will not be permitted to provide any discounts to entice customers, and will instead be treated like franchise partners. Any incentive program can be implemented immediately by the company.
This will be the first time an automaker completes direct gross sales with sellers and retailers – now referred to as franchise partners – who will be engaged purely for inquiries, customer service, supply, and repair help, earning a fee and incentive based on the volumes they sell.
"We are present in around 50 cities, which is sufficient to take care of existing and new customers. We have no intentions to further increase or reduce this network." said Schwenk.
The firm says that the measure will guarantee higher dealer profitability by eliminating possibilities of any inter-dealer cut-throat worth warfare. The sellers may even profit by saving on the stock holding price that they presently have. Such expense usually runs into crores of rupees for every retailer, and carries a curiosity price and potential penalties if shares should not liquidate (bought) on time by them. This retail program has already been carried out in countries like Austria, Sweden and South Africa, and it will be interesting to see how it plays out in India.
Swiggy to give 2-day paid monthly period leave to female delivery partners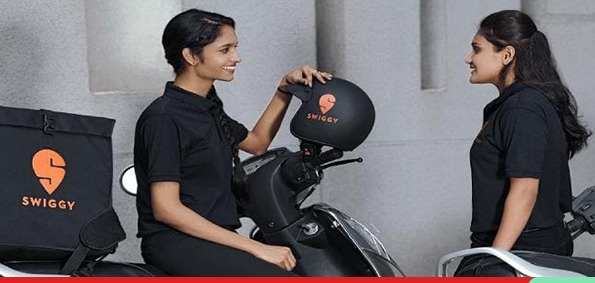 Food delivery giant Swiggy has announced a two-day paid monthly period leave policy for female delivery partners, marking an industry first. Swiggy has over 1000 women on its delivery team, and has stated that since bringing on female delivery partners, it has been working to increase inclusivity and diversity across the platform. The company believes that providing a welcoming environment for women will inspire them to explore delivering with them.
Other initiatives to deepen inclusivity include enabling access to vehicles, access to hygienic restrooms, and implementing safety measures for female delivery partners. Mihir Shah, Vice President of Operations at Swiggy, said discomfort from being out and about on the road while menstruating is probably one of the most underreported reasons why many women don't consider delivery to be a viable gig.
"To support them through any menstruation-related challenges, we've introduced a no-questions-asked, two-day paid monthly period time-off policy for all our regular female delivery partners," said Shah.
SoftBank-backed Swiggy has approximately 200,000 delivery partners, with about 1,000 of them being female. Swiggy hired its first female delivery partner in Pune in 2016. "Since then, we've been working hard to promote inclusivity and diversity across the platform, with a goal of increasing the number of female delivery partners in Swiggy's delivery fleet," Shah added.
"Swiggy understands the pain of a woman in the field and period leave will definitely motivate more women to choose this platform and be independent," said Komal, a delivery partner from Chennai.
Last year, rival company Zomato announced a period leave policy, allowing female employees to take up to 10 period leaves in a year. These are available to employees and not the gig workforce. It has, however, taken steps to have a more inclusive gig workforce. In June this year, it said it has set a goal of reaching 10 percent female delivery partners by the end of 2021 starting with Bangalore, Hyderabad, and Pune.