How Chevrolet came to rule Uzbekistan's car market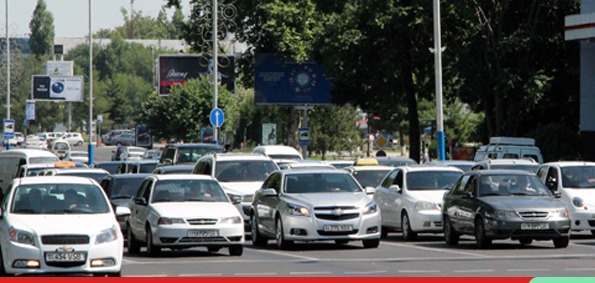 In 1991, Uzbekistan achieved independence from the Soviet Union, and a year later, it began construction on a $600 million automobile factory. The facility was rebranded for GM and began building Chevy's in 2008. The first car went off the production line in 1996. Three years later, Chevrolet sold 94% of all automobiles in Uzbekistan, making it the company's most monopolised market.
The government of Uzbekistan safeguarded GM's internal market, but its imported automobiles still face hefty import duties. According to estimates from last year, customs charges may cost more than twice as much as the automobile itself. GM says it is working with the government to find a solution to lessen the impact on its domestic market.
Since 2012, the government of Uzbekistan has been attempting to keep the price of Chevy vehicles from rising by more than 24%. The average monthly wage in the nation is around $200, compared to $200 for a Chevrolet Nexia. According to recent research, the same automobiles were cheaper in Belarus than they were in the United States.
In 2012, Uzbekistan produced over 225,000 Chevys, but just a little more than half were sold to the country's 30 million people. The time it took to acquire an automobile might take more than a year unless you paid a bribe, known as a shapka, or hat. "There was no other option to acquire a car," explains Jakhongir, a Tashkent businessman who did not want his name used.
People have a chance to buy a Chevy without a shapka a few times a year. Dealers who had recently received a rare cargo would throw open their doors to a stampede, with customers physically battling their way in to obtain one of the automobiles.
In December 2018, General Motors sold all of its stakes in its Uzbekistan automobile manufacturing to the government. By special arrangement, the facility continues to use the Chevrolet name and technology. There are hints that Chevy's stranglehold on the region may not last. Uzbek news source Kun.uz recently released the results of a survey that asked "Who is the most fierce monopolist in Uzbekistan?", and it was little surprise to see General Motors receive 66% of the vote.
President Mirziyoyev of Uzbekistan said the auto plant should produce 10,000 jobs, or else "we don't need it." The president is displeased with Chevrolet's presence in the nation, which he claims has been a source of contention for years.