Inside the wacky world of patents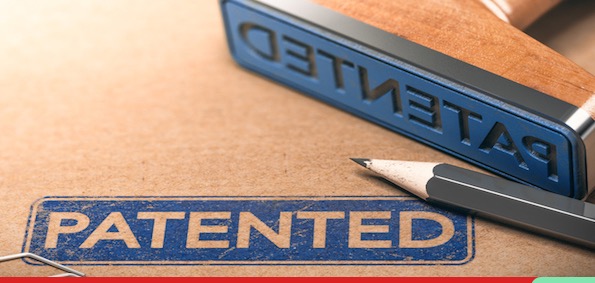 Patents are a ubiquitous part of industry, but we bring to the fore some of the weirder ones that slipped under the radar.
Spotify
Spotify has received a patent for a technique that uses recordings of users' speech and background noise to determine what kind of music to curate and recommend to them. The patent was applied for in 2018 and approved on January 12, 2021. Speech recognition technology could potentially be used to identify metadata such as emotional state, gender, age, accent, and even environment.
Spotify has applied for a patent for a system that would allow it to generate music recommendations. It's unclear whether Spotify has set a timeline for integrating this technology into its desktop or mobile apps. It's also unclear whether the technology is actually in use or if the patent is merely hypothetical. Keep in mind that patents are frequently issued by tech companies for technology that never makes it to market.
IBM
On August 7, 2018, IBM received a US patent for the invention, 'Drone Delivery of Coffee Based on an Individual's Cognitive State.' The corporation filed the patent application in 2015, with a previous date of June 22, 2017. The invention is a method for delivering a drink to a human utilising an unmanned aerial vehicle (UAV) or drone by sensing a specified cognitive state of the individual.
IBM has filed a patent application for a coffee cup with a built-in heating system. According to the business, it will be able to evaluate whether a person's performance is good enough to drink coffee based on the time of day, sleep quality, schedule, and other characteristics. A gimbal system and an in-built coffee cup warming are also included in the patent.
Drones might be used to serve coffee and drinks in a bar, according to a patent application. Although the concept is just that, it would be fascinating to watch drones in the skies pouring coffee alongside Amazon's drones carrying deliveries. The privacy concerns are substantial because the UAV can scan a multitude of details when on the go.
Amazon
Amazon has been granted a patent for a massive flying warehouse that serves as a drone launchpad. The e-commerce behemoth outlined ideas for an "airborne fulfilment centre" (AFC) resembling a blimp or an airship. A drone or unmanned aerial vehicle (UAV) will fly down and deliver the package when a consumer placed an order. Because the drone would be gliding down rather than taking off and landing, Amazon claims that it would use very little electricity.
The American Football Association AFC has filed a patent application for a warehouse blimp that could be used to store products before a game. Customers could order things and have them delivered throughout the game using the airship as a large advertising board. It would be able to communicate with drones via a mesh network to provide weather and route information.
Amazon has filed a patent application for a blimp that can stay in the air while being refuelled by a shuttle. If this proposal were to become a reality, Amazon would almost certainly need regulatory permission from aviation authorities, which might be a lengthy process. The patent was granted in April, but it was just recently made public after CB Insights analyst Zoe Leavitt discovered it and tweeted it.