Quick insights to get your workforce back to office smoothly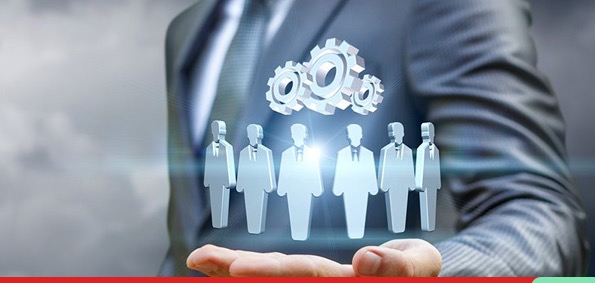 In developed countries, the Work from Home (WFH) model started gaining attention in recent years, but things were not moving very fast in countries like India, China, etc. WFH was not even perceived as a mainstream method of working pre-COVID-19.
The pandemic compelled such companies to adopt WFH almost overnight, and to everyone's surprise, it worked well enough. Now, almost a year has passed into the pandemic, infection and death rates are decreasing and vaccination drive is accelerating. The months of November and December saw a substantial workforce return to the office.
However, a large portion of the urban workforce is still working remotely. Companies are filtering out whom to call into the office and who can still WFH.
But they need to ensure some of these key points before calling their employees back to the workplace.
Safety
Companies must give utmost importance to employees' health and well-being before asking them to return to the workplace to work and the same must be adequately demonstrated to put employees' anxieties and other tensions at rest so that they can make a smooth transition without any fear.
Flexibility
When asking employees about returning to work, some degree of flexibility must be allowed, even if temporarily. If employees are expected to maintain the pre-Covid working hours strictly, it might backfire. Many employees might have children, who are at home or have other domestic responsibilities due to the pandemic impact. Some employees may not want to lose time during the peak hour commute. Allowing flexible working hours is likely to get a better reception from employees and simplify the transition.
Empathy
Leaders must show empathy towards their employees. By constantly communicating, the connection will become stronger between the employer and the employee, which will boost everyone's morale.
And don't forget…
After achieving the above points, companies should not ignore the fact that the virus is still out there and employees have a family too. There can be some extra services provided to them such as non-traditional baby-sitting services, until schools reopen, companies' commitment to ensure their well-being, and help in getting them back to the office.
But if companies can afford to continue their WFH policy, they should opt to do so until the dangers of the pandemic have completely receded.
Evolve or perish: The eternal organisational dictum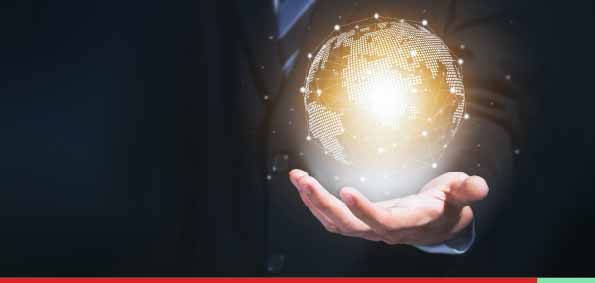 Keeping up with big tech companies could prove to be a difficult task. Businesses are made to last, but not all of them last the course. Take the examples of Nokia, Yahoo, etc. These companies were giants at one time, titans of their respective spheres, but could not keep up with the changing times (even if they were renowned) and eventually crumbled away.
A complete understanding of the customer ecosystem is necessary. Based on insights from consumer data, a business has to evolve with time and needs. By deploying the right data analytics systems and reinventing your value proposition, any company born in the analogue age can generate the same benefits through digital disruption.
Companies like Tesla, Airbnb, etc. transformed the industries they are part of. Business and consumer data are constantly being collected by high-tech companies. To keep up with such high-tech companies, traditional businesses must be able to access and arrange data to better understand their consumers, technology, and competitors to compete and thrive.
Recognizing when your firm needs a major change is one of the keys to success for any business. Unfortunately, due to a broader culture of resistance or an emphasis on conserving old land, many legendary firms miss out on greater possibilities, and get lost in the sands of time. Keep your pulse on the market, and be ready to evolve with the times, lest you end up being a snail in a race run for greyhounds.
Transforming the work system in India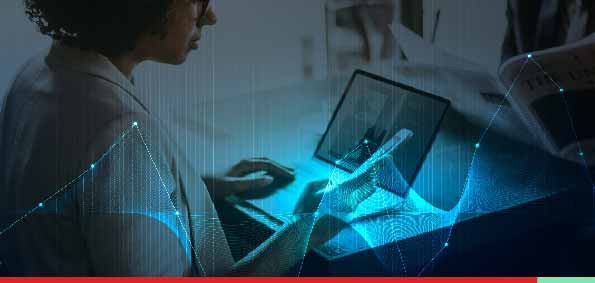 Work-life balance is something that has gained increasing prominence over the last year or so, but just how much do you value drawing a line in the sand? A Bangalore-based startup, Slice, is set to put this to the test by hiring top talent and offering them a three-day work week. If it seems too good to be true, it is. The catch is simple; they're offering a salary that is 80% of the going market rate.
Slice is a FinTech startup that specializes in offering credit cards to young people in India, claims to have been chosen by more than 4 million Indians, and is aimed squarely at millennials.
A fresh look at the work week
Many companies look to hire new, fresh talent, which causes a lot of competition in the market. In order to lure such talent, companies look to provide them with sweeteners like vacations, gender-neutral parental leave, etc. Many companies like Amazon, Google, etc, also experimented with a similar approach for certain employees by offering a 4-day week job. Some countries are even considering mandating a four-day work week.
Recent studies regarding shorter weeks show a boost in the company's productivity and well-being. "A three-day work week allows us to recruit a certain caliber of talent because companies like Google, Amazon do not have them," said Slice's founder, Rajan Bajaj. How successful they will be with this plan remains to be seen.
Would you accept a job with fewer hours if it meant accepting a reduced pay? Let us know in the comments below.
With a billion users under its belt, TikTok's global plans are just getting started.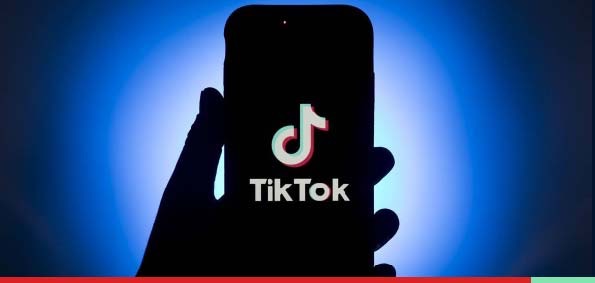 The social networking platform claimed that it has 1 billion active users, implying that one out of every eight individuals on the planet uses the app every month. "Product innovation is key for us as we think about how we continue to grow the experience", says Vanessa Pappas, COO of Tik Tok.
"When we think about what makes TikTok special, it's without a doubt all of the creation tools that we provide," Pappas says. TikTok is experimenting with several new technologies, including augmented reality, to assist creators in creating new content. Other social media platforms, such as Snapchat and Facebook, have had some success with AR, allowing users to add animations and effects to live footage.
TikTok's COO says the firm is looking at making new content types, such as longer-form videos available to producers on its platform. TikTok and Shopify just announced a partnership that will allow merchants to add a "Shopping" page to their TikTok profiles. Users who click on the link will be taken to the merchant's Shopify store, where they may make purchases.
Pappas hinted that TikTok's innovation won't stop with these current and upcoming features, with much more in the pipeline.