Looking for a quick getaway? Here are 5 countries allowing travellers from India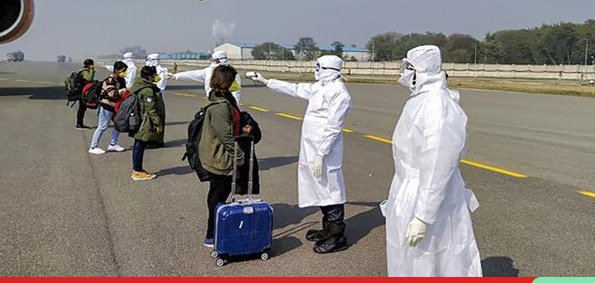 Due to the potential of a third wave of coronavirus, Indian visitors have limited options for international vacations. For persons entering from India, certain countries have made a negative RT-PCR report mandatory, while others have imposed a quarantine period. Here are some nations that are open to Indian tourists if you're searching for a quick escape.
Russia
Passengers on airlines like Aeroflot are required to wear personal protective equipment (PPE) kits throughout the flight. Passengers must have a negative Covid-19 PCR test result no more than three days prior to departure. Antibody testing will be disregarded. In an effort to revitalise the tourism business, flights to Russia have just been reinstated.
Turkey
Travellers travelling to Turkey will be required to take a negative PCR test result before boarding their flight. They will also be subjected to random testing upon arrival at Turkish airports. Temperatures have been removed from the tests, but passengers must wear masks. Travellers are also required to quarantine for 14 days in locations determined by Turkish authorities.
Iceland
Without a negative PCR-test result, all passengers, "regardless of origin," are allowed to visit Iceland. There are no exceptions to the requirement that all travellers undergo a Covid screening upon arrival. The passengers are then placed in quarantine until a follow-up test is conducted five days later. The quarantine period ends if the second test is negative.
Egypt
For the first time in over a year, both India and Egypt have reopened to tourists. Indians, on the other hand, must pass a quick DNA test (ID NOW) upon arrival. If they are discovered to be positive, they will be placed in a government hospital under strict quarantine. Travellers may expect to be quarantined at their destination until they receive a negative test result.
South Africa
Travelers are welcome to enter the country, but must follow tight guidelines. International air travel is limited to only five airports, and travellers must present a negative Covid test result obtained no more than 72 hours prior to their flight. If the traveller does not comply, they will be subjected to an antigen test when they arrive. They are kept in quarantine for 10 days if they test positive. If they test positive, they will be held in quarantine for ten days at the expense of the traveller.
July 15 onwards, all vaccinated visitors will be able to go to Mauritius. They must still present a negative RT-PCR report and be tested for Covid when they arrive. Other nations, such as Canada and Australia, are expected to enable travel soon.