Solar or wind power: which way should you go?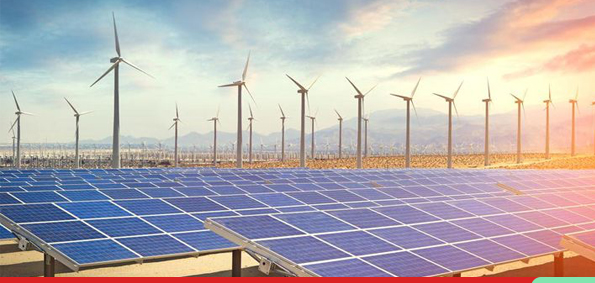 With the world switching to renewable energy sources, it would be prudent for you to consider making a switch in years to come. Solar and wind power are excellent renewable sources of energy, and a bright future is not possible without these two. Many institutions and MNCs have been investing a lot in R&D to get the maximum efficiency from these both.
But ultimately, which is better?
Although they both are renewable and are environmentally friendly, which one costs less?
The wind is a greener energy source than solar because as compared to solar panels, wind turbines release less CO2 to the atmosphere, consume less energy, and produce more energy overall. One wind turbine can generate the same amount of electricity per kWh as about 48,704 solar panels.
Which is cheaper?
Solar panels are cheaper than wind turbines because not only is solar a cheaper way to generate power, but also costs less when it comes to long-term maintenance. This is because wind turbines require more upkeep due to their many moving parts, which are more prone to breaking down.
According to the IEA, solar power is the cheapest form of energy as announced in the publication of World Outlook 2020.
It is a very tough decision to make as there is very close competition between these two. There is a very high chance that wind energy might take over the world as there have been rumours about some projects, which aim to cover the major part of the ocean but for now, the winner is surely solar power because it is more durable, cheaper, and efficient than wind energy.