Microsoft brings Surface Laptop 4 to India for hybrid work era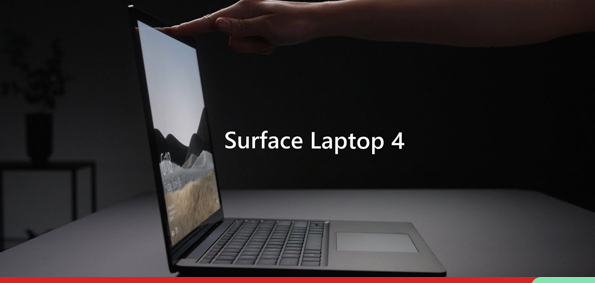 Microsoft India recently announced the general availability of Surface Laptop 4 for commercial and education customers via authorized retailers and for consumers via Amazon India. The latest addition to Microsoft's varied portfolio is an innovative and versatile solution, aimed at catering to the evolving needs of users while continuing to work or learn remotely or in hybrid work environments. It empowers users to adapt to new ways of working and creating, outside of the workplace.
Surface Laptop 4 is first and foremost optimized for Microsoft experiences. While it retains the iconic design, details, and materials as the previous models, it will feature the signature 3:2 PixelSense high-contrast touchscreen display in both 13.5" and 15" models and Dolby Atmos Omnisonic speakers. This provides users with a cinematic experience for their favourite movies and shows from the comfort of anywhere.
Surface Laptop 4 also features a built-in HD front-facing camera with incredible, low-light capability and a studio microphone array, to enable enhanced meeting experiences at work. In addition, its large trackpad with gesture support, allows users to easily adjust to their preferred workflow.
Available in either the 11th Gen Intel Core™ processors or AMD Ryzen Mobile Processors with Radeon Graphics Microsoft Surface Edition (with 8 cores), the device will power modern, multitasking demands whether at the office, living room, coffee shop, or classroom.
Adapting to the security needs of its customers, Surface Laptop 4 will also offer incredible security out-of-the-box with integrated hardware, firmware, software, and identity protection. They can maintain control of sensitive information with a removable hard drive for data retention and get more security and control with cloud-first device deployment and management, all the way down to the firmware layer.
The device comes in either an Alcantara or metal finish in platinum and black colours.