Top online games to make money.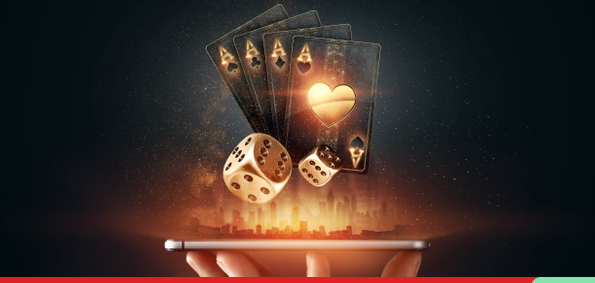 There are also plenty of online games that will pay you to play. These games are appropriate for anyone who enjoys playing for entertainment or as a pastime. There are no special gaming consoles required; all you need is a decent internet connection on your PC or mobile phone to get started. It's vital to remember that getting money by playing games is simply a social source of income
Dream11
Football lovers can play fantasy football on Dream11, an online sports game platform. Fantasy Sports Info created it, and it has over 1,000,000+ installs so far. It offers two types of contests: large prize pools and small prize pools, as well as the ability to watch a live match and track the players' progress in the game. The players must have a thorough understanding of the domestic players.
Loco
Pocket Aces Pictures Private Limited created Loco, which has over 10,000,000+ installs to date. The game can be played by multiple participants at the same time, with the prize money of Rs 12,500 split among the victors. It consists of a charming host who asks players ten multiple-choice questions and then gives them 'lives to allow them to return to the game.
Ace2Three
Head Infotech India Pvt. offers Ace2Three, which has over 8 million players and is rated 3.8 on the Google Play Store. It has over 5,000,000+ installations and is rated 3.8. It is a popular card game type with a world-class UI that allows all Rummy fans to play Rummy for free or for real money.
8 Ball Pool
Miniclip.com offers 8 Ball Pool, which has over 500,000,000 installs. By clicking the left mouse button and dragging the pool cue away from the direction you're aiming, players can adjust their shot power. Every time the player pots a ball, they receive a time bonus. When you reach the last ball in the game, a new rack of balls is immediately supplied to you.
Rummy Circle
Rummy Circle is a 13-card game and India's most popular online rummy game. It has a user base of 5 million people with a 4.5/5 rating and over 10,000,000 installs. The largest prize pool amounts to Rs. 4 crores. The app is available for free download and registration with a minimum deposit of Rs. 25. It is a part of Play Games 24×7, and the best thing is that it is a completely free game that can be played online.