Is the Q-commerce bandwagon finally running out of steam? Are the instant delivery tactics of brands turning out to be mere gimmicks?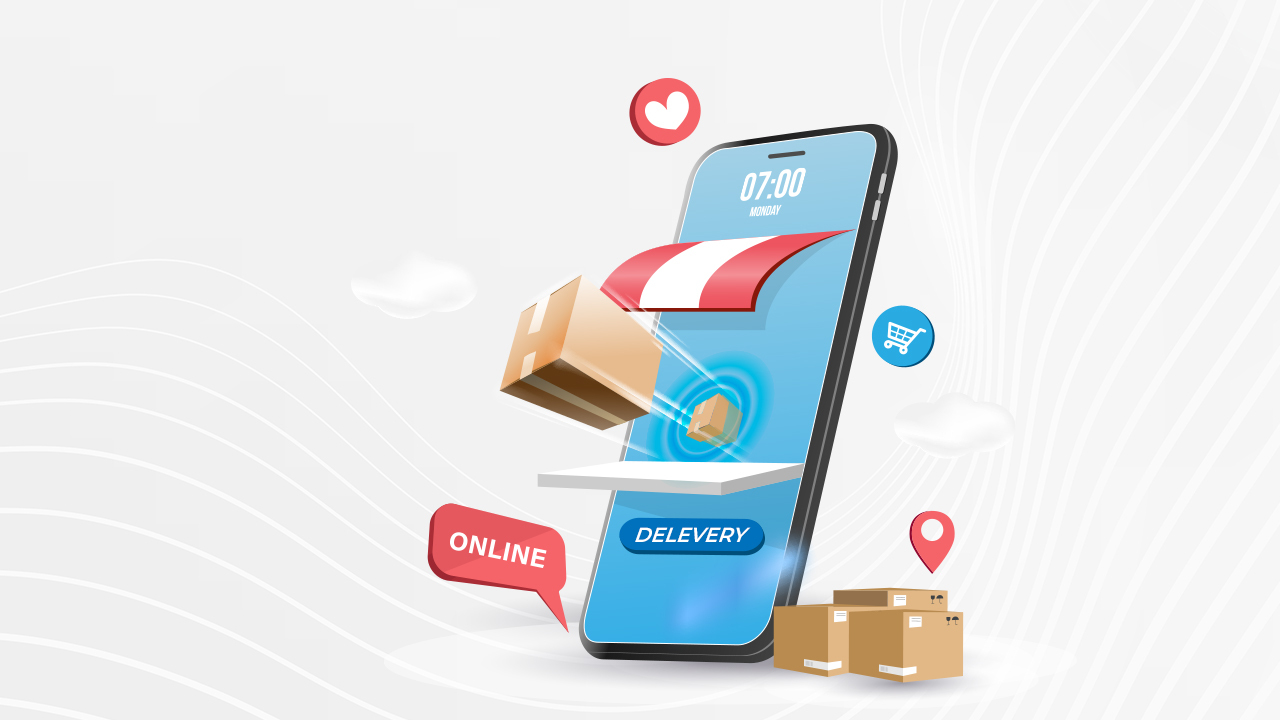 What exactly are Q-commerce and the hype surrounding it?
As the name implies, Quick Commerce is simply the advancement of E-commerce in which the entire product trade is based on the speed of delivery. The most crucial factor is how quickly a company can provide (it currently just takes minutes). Due to the COVID-19 pandemic increased demand for necessary items to be delivered to customers' doorsteps, this industry has seen an explosion in organic business growth.

We can say that Q-commerce is a new, quicker kind of e-commerce. It brings together the benefits of conventional e-commerce and developments in last-mile delivery. Delivery time is the key distinction between e-commerce and quick commerce. Everything else comes after that. While quick commerce guarantees order fulfillment and delivery in minutes, traditional e-commerce usually takes 2-4 days for delivery. The two businesses' methods for delivering goods to customers also differ from one another. Traditional E-Commerce offers buyers deliveries from across the country, so the package may travel thousands of kilometers to reach the customer. Quick commerce happens from inventory located close to the customer's delivery location, usually less than 3km away.

The industry is currently concentrated with the presence of 7-8 players operating in the Quick Commerce industry in India. Fast Delivery, Price, Discounts & Offers, wide product assortment, and availability & Ease of Payment are the major factors that influence the buying decision of the consumer. The major players include Swiggy Instamart, Blinkit, and Zepto, together contributing more than 80% to the market. Companies with Large Product Assortments & Fastest Delivery are identified as clear leaders in the industry. However, it looks like this industry is facing some major setbacks. The "immediate delivery" hype created by Blinkit, Zepto, Dunzo, and other Quick Commerce players appears to have been short-lived.
Not only did these brands fail to deliver within 10 minutes, but their immediate delivery tactics turned out to be just a publicity stunt. After all, the brand probably always knew this. Which brings the question to our minds is Q-commerce no longer an easy way to make a fast buck? Are Q-commerce brands such as Swiggy, Zepto, Dunzo, and others falling back?

The last time Blinkit actively promoted a delivery time of 10 minutes, was in December.
In the easy money era, Instacart used buckets of venture dollars to rapidly acquire customers and made use of grocers' unpreparedness for the growth of online ordering. However, the startup has since seen high-profile leadership changeovers, failed in its effort to be acquired, and now faces a most uncertain path to IPO. No longer viewed through the Covid fog, it turns out that "convenient delivery" may not be enough of a value-add to achieve a return on the billions invested. Irrational exuberance, indeed.

Labor shortages, rising fuel costs, operational challenges, and growing concerns about the safety of potentially fast-moving couriers are causing brands that jumped into 10-minute delivery schedules to now fall behind. At this point, when most brands embraced the concept of immediate delivery and moved away from it.

Quick Commerce is no doubt a trend but how to capture this right is the key. Relentlessly burning money is not the way. Quick Commerce is not about bragging about order growth by massive subsidizing but addressing "consumers' actual needs of on-demand purchase". How businesses could avoid burning money but smartly invest in the infrastructure to achieve revenue growth with real demand is the golden key.

Several other Instant delivery start-ups, which previously gathered billions of investor dollars to finance their rapid expansion across the U.S, Europe, and South America are now being faced with a bleak future and environment for fund-raising. Nonetheless, they are continuing to burn through their cash despite their efforts to keep costs low and use effective cost-cutting methods which raises the question of how long they can afford to keep operating.
The setbacks that several of these brands are facing can be attributed to several different reasons such as :
1. The margin: Most businesses operating in the quick commerce space are primarily offering groceries and essentials. This in itself is a low-profit margin sector, due to perfect competition in the market, and highly competitive pricing. Thus, leaving the profit margins very tight.
2. Delivery charges: The entire value proposition of quick commerce seems to go against the thought of charging expensive prices when it comes to delivery. With so many big players going head-to-head to get a bite of the consumers' wallets, delivery charges are ruled out when it comes to a source of cost minimization.
3. Customer acquisition: As it is in most cases when trying to enter a highly competitive market, brands have to stand out to get the eyeballs of their prospective customers. This comes at a cost, with high expenditure on marketing, advertising, and customer acquisition.

This is reminiscent of the 2017-2019 period when morning milk delivery subscriptions were trending, but Ninjacart, SuprDaily, and Doodhwala soon had to scale back operations or close stores. Experts also appreciate some degree of consolidation as a result of this industry's turbulent period. In 2020, India's Rs 26,754 billion online quick trade industry (according to Statista) accounted for just 7% of the total covered market.

The challenges are as great as the opportunities. And will these brands be ready for cities beyond Tier 1, even though they're all diving into the same pond?
With so many immediate delivery services in the same market, new entrants like Reliance Retail need to explore other tiers and own that market. Moreover, meeting changing consumer needs and maintaining profit margins are balancing acts that all "immediate delivery" majors must undertake. No "Second" Thoughts.

One thing is for sure, while we may debate whether or not Q-commerce can sustain with the current business environment, delivery of groceries will never be the same.
Over the past 2 years, consumers have been showered with convenience when it comes to getting their groceries and essentials. With simple-to-use apps, and offering a wide array of products, the sentiment of convenience has made its way into the everyday lives of shoppers.
What once was a topic up for discussion when it came to having a digital presence for a local grocery store, now has seemingly become more of a necessity to simply stay in touch with the current reality.