Indian Craft Beer Brand, Bira 91, goes back to its roots to beat rising costs.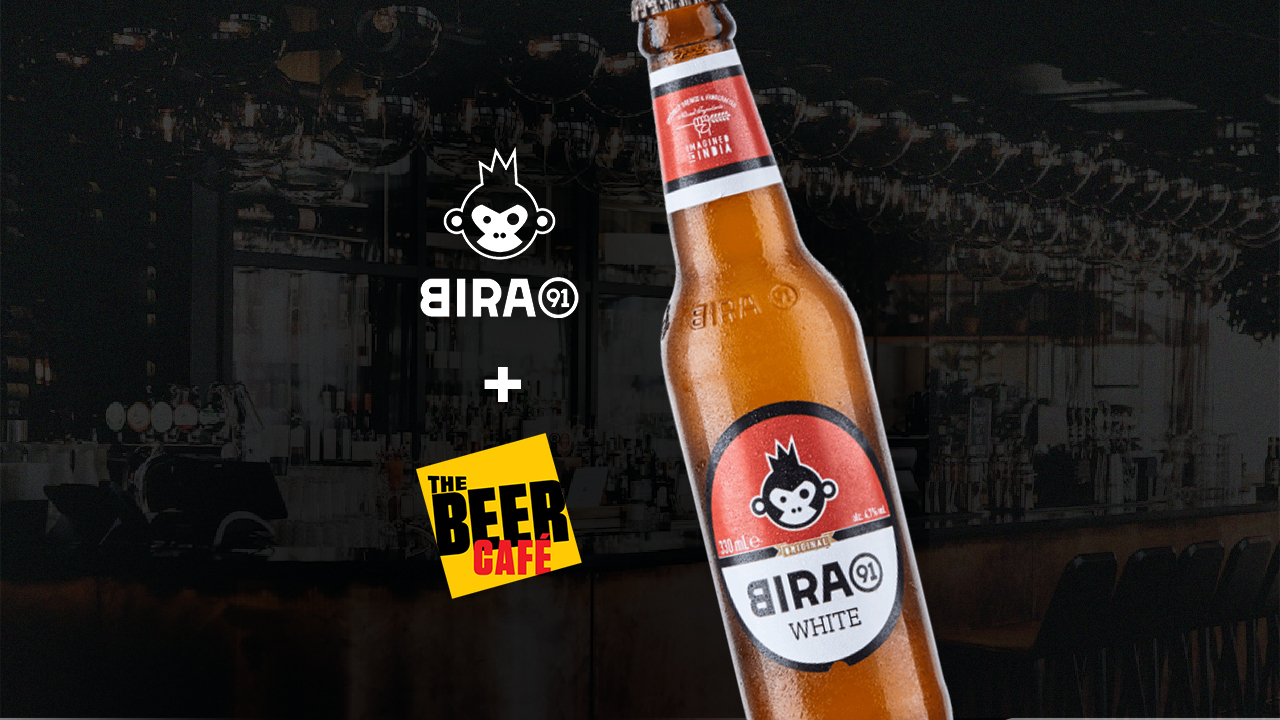 Rising costs of over 70% have prompted Indian Craft Beer Brand, Bira91 to sell most of its premium portfolio over mass-market products.

B9 Beverages Pvt, the owner of India's craft beer Bira 91, is pushing its premium bottles harder to protect its margin as ingredient, energy, and shipping costs escalate. The current operating environment is "extremely challenging" as costs have risen by 30-70%, forcing the company to sell more of its premium portfolio compared to mass market products, CEO Ankur Jain, who founded the company, started by selling premium products. of beer and expanded into the mass market category just before the pandemic. Still, it has a "double-digit" market share in the premium segment, Jain said, without disclosing a figure. A stronger portfolio of beers aimed at consumers in larger cities than in cities has an advantage: wealthier drinkers are less sensitive to price increases.

The brewery's strategy underscores how consumer firms are trying to mitigate the pinch of higher costs. Covid-19 has disrupted supply chains and commodity prices have soared. Barley rose 62.5% from a year earlier and 5% sequentially in the quarter that ended in March, according to a report by Motilal Oswal, with the latest surge driven by Russia's war in Ukraine. With 18% of exports in 2022, Ukraine is among the five largest producers of barley.

"Whether it's glass, aluminum, wheat, or barley, all commodities that are essential for us are either facing price escalation or shortage," Jain said. "We are securing them [raw materials] in adequate quantities to ensure uninterrupted production. We, however, don't have any option but to pass on the cost to our consumers." Jain also added that the homegrown beer company is focusing on innovation strategies It rolled out limited edition batches earlier this month to capitalize on the trend of young, urban consumers experimenting with new flavors.
It launched four variants—Bollywood IPA, Kokum Sour, Brown Ale, and Mango Lassi. The idea of this strategy was to bring together the many flavors of India said, Jain. These will go for sale in the larger cities where kraft beer is more popular such as Mumbai, Delhi, Pune, and Bangalore.

According to reports regarding India's beer industry was worth nearly Rs 37,100 crore in the year 2020 and is likely to reach an ambitious Rs 66,200 crore by the year 2026 at an estimated annualized growth rate of about 9.2%. However, the beer industry was one of the several industries that faced major setbacks due to the Covid-19 pandemic and the lockdowns that followed. Reportedly, sales of beer fell by more than 40% in 2020. Although demand increased by the next year, in 2021, it failed to reach pre-pandemic levels. Jain said that this year sales crossed pre-Covid levels and that he hopes to achieve higher sales after two lost summers.
The company claims that more than 7 pints of Bira 91 are consumed every second which points to the popularity of its craft beer offerings in a market that is ruled by brands such as Kingfisher and Budweiser. B9 beverages have also increased its production capacity to 22 lakh cases a month (a case contains 12 bottles) from 6 lakh pre-covid, with consumers making a much-awaited return to bars and liquor shops staying functional.

Backed by Sequoia Capital, Sofina of Belgium, and Japanese beverage firm Kirin Holdings Co., B9 Beverages is also preparing for an initial public offering. With foreign investors keener to invest in ESG (environmental, social, and governance)-compliant firms, the Delhi-based company is doubling down on its sustainability efforts. It has set an ambitious target to become a carbon-neutral beer company in the next three years and is taking up its responsibility to work towards more sustainable methods of production more seriously.

"Climate change is the most important challenge facing our generation and we are investing in our manufacturing and supply chain to ensure that our breweries reach zero carbon emissions by 2025—five years ahead of other global beer makers," Jain was quoted as saying.
Jain expects the company's decision to go carbon negative will prompt peers to follow suit. "We are hopeful that our 'Mission to Zero' will spark a revolution—one in which every beer made in the country is carbon neutral."

The beermaking brand has also reportedly bought India's largest chain The Beer Cafe in an all-stock deal. The pub chain will, after the deal, become a fully owned subsidiary of Bira 91. The Beer Cafe investors including promoters Rahul and Bineeta Singh will get shares of Bira 91.
A report in The Economic Times said that the deal is expected to be mutually beneficial as Bira 91 will gain retail presence in the pub chain's 33 branches, while The Beer Cafe will gain the company's innovation and supply chain support. The acquisition comes as dining experiences double-digit growth after the pandemic forced restaurants and bars to close at times. The beer market has also recovered to pre-Covid numbers. Bira 91 CEO Ankur Jain said the deal will step up the brewer's game in pubs as well as build a direct-to-consumer platform with a focus on beer.

The Beer Cafe team, including CEO Rahul Singh, will remain and be tasked with running Bira's retail division, including the recently created Bira Taprooms. While the taprooms focus on serving Bira 91 beer, existing The Beer Cafe locations will continue to offer a variety of options. "Bira 91 will continue to invest in beer innovation and an efficient supply chain. This will expand our capabilities along with talent and scale. The group will also take care of all support functions, giving me a sharper focus on expanding Beer Cafe." said Singh.
Bira 91's existing investors include Sequoia Capital India, Sofina of Belgium, and Kirin Holding of Japan. It reported revenues of Rs 428.2 crore in 2020-21, according to regulatory filings. The company, which was set up in 2015, is present in over 500 towns and 15 countries.
Currently, B9 Beverages has breweries across five locations. Two each in Maksi and Gwalior in Madhya Pradesh and one each in Maharashtra, Karnataka, and Andhra Pradesh.