PepsiCo gains Speed in Production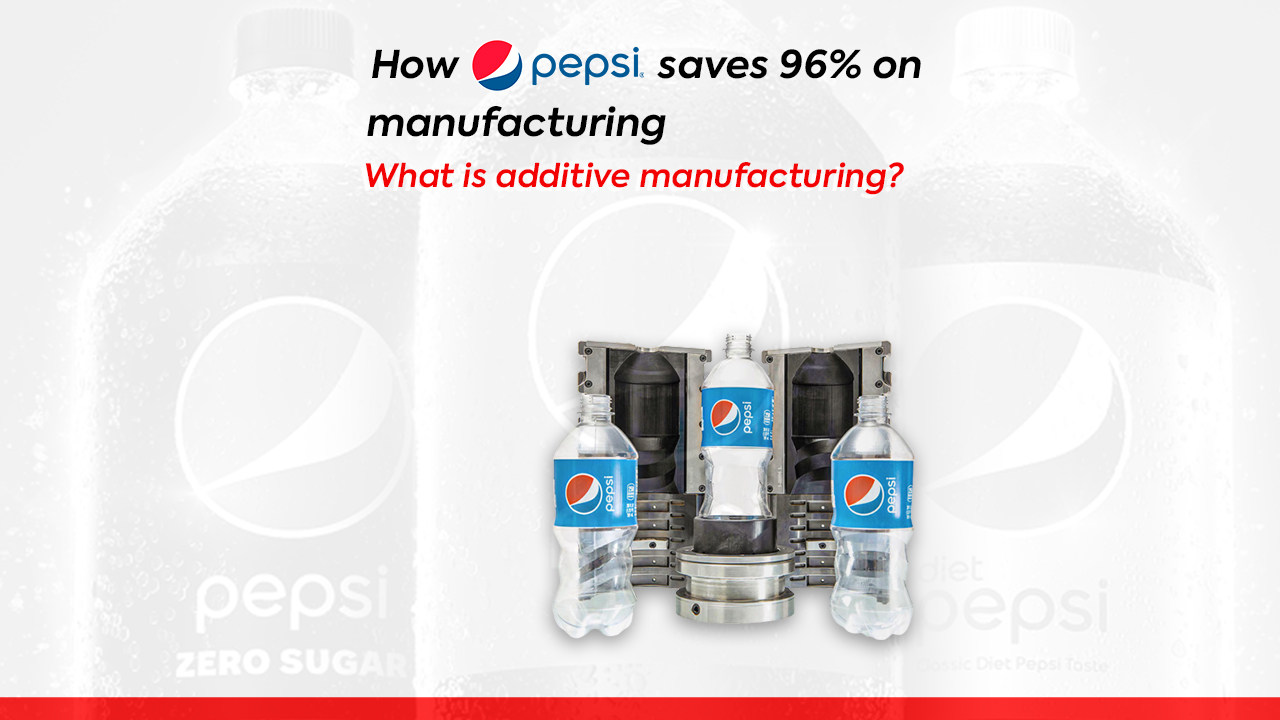 PepsiCo gains speed by lowering cost. How? By expanding the flexibility by turning to 3D printers to make bottle molds. 
The iconic American cult beverage, at some point in our lives, we have either heard of it or most likely consumed it. Yes, we're talking about Pepsi. It can be found in almost every other supermarket in the world – stored in stylishly designed plastic bottles.
To set themselves apart from the competition, in the consumer goods sector, brands develop new package designs to address ever-shifting consumer desires.
Pepsi has got its unique taste compared to other colas and they have recently teamed up with the New York-based company and Nexa3D partner, Dynamism, to find a unique solution to improve PepsiCo's bottle production. 
Pepsi turned to additive manufacturing by using the NXE 400 3D printer and xPEEK147 material, which are ideal for blow molding applications. With this, PepsiCo saves 96% in manufacturing.
According to Max Rodriguez, senior manager of global packaging R&D, advanced engineering and design, at PepsiCo's research center, depending on its complexity, PepsiCo could spend up to $10,000 in producing a single mold tool.
It goes like this – A digital design of the bottle is created first, the duration of 4 weeks will be taken by the machine to make a metal mold by using conventional manufacturing and an additional 2 weeks to get a trial unit to do the actual blow molding of the prototypes.
The reason for driving companies like PepsiCo to constantly rebrand and look at new bottle and packaging designs, is the ever-changing customer demands. On top of it, the traditional manufacturing taking a very long time to deliver the products is the main problem as it can take upto 6 weeks in a single prototype production.
In order to curb this problem, shorten the process and make it more economically interesting, PepsiCo has now turned to additive manufacturing. Since in the early days cost problems arose, the alliance between PepsiCo and Dynamism has now turned into a smart and hybrid approach.
Several indicators of improved performance simulation can be achieved by the brand by using the NXE400 3D printer by Nexa3D. With this, producing high-quality, advanced system analysis and functional prototypes development time can be reduced to 48 hours with the cost per tool set being reduced to $10,000 to $350. What's more is that the product life cycle of the tools can be increased.