Meet Grandmaster R Praggnanandhaa As The Country Celebrates The Historic Win Of The Indian Chess Prodigy Beating World No.1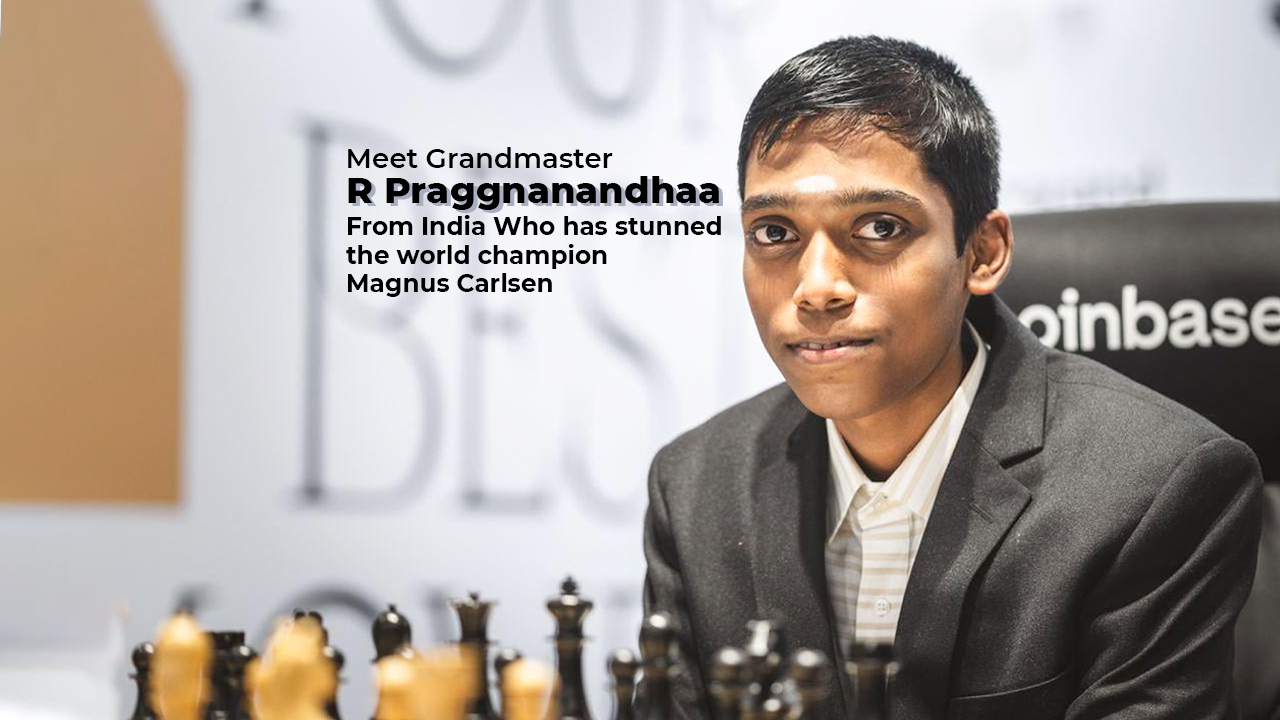 On Monday, the 16-year-old Indian chess prodigy became the youngest person to beat the world's No. 1 player, Magnus Carlsen, at the ongoing Airthings Masters. Grandmaster Rameshbabu Praggnanandhaa showed his brilliance at an online rapid chess competition. He also halted Carlsen's run of three straight wins with his historic win.
Also referred to as Pragg, the teen sensation attained the highest title of a chess player and became a grandmaster at 10. The fourth-youngest grandmaster and youngest international master ever, he is currently ranked No. 165 globally.
However, things were not so smooth for Praggnanandhaa before his match with Carlsen. He finished 15th out of 16th players participating at the Airthings Masters rapid chess tournament on Day One with three straight losses.
But it seems like he didn't let this loss to his head and turned tables in the match against the world champion. Carlsen made numerous mistakes and resigned after 39 moves, which shocked everyone, including the little grandmaster.
Not only was it his first win in any form of chess against the Norwegian, but he also became the youngest person ever to beat the chess player who has been world champion for the last eight years.
"I'm just really happy," Praggnanandhaa said in a post-match interview. He said he was "just going to bed" when asked what he would do to celebrate, as he had to stay up late to play in the online tournament.
Praggnanandhaa drew against Anish Giri and Quang Liem Le and lost to Eric Hansen, Ding Liren, Jan-Kryzstof Duda, and Shakhriyar Mamedyarov.
Praggnanandhaa finished in 11th place with five wins, four draws, and six losses, after four days of the preliminary round. However, he was eliminated from the top eight who advanced to the knockout round. But whatever the little lad has achieved, his mentor Viswanathan Anand and the entire country are proud of his historic accomplishment.
Praising his student, ESPN quoted Anand saying, "What I admire about him is that he takes the blows and does it his way, as the song goes,, " his fighting spirit is something."
Hailing from Chennai, the boy was applauded by the who's who of the sports fraternity, including cricketing legend Sachin Tendulkar. Prime Minister Narendra Modi also praised him via Twitter.
We are all rejoicing in the success of the young genius R Praggnanandhaa. Proud of his accomplishment of winning against the noted champion Magnus Carlsen. I wish the talented Praggnanandhaa the very best for his future endeavors", he tweeted.
Learning Chess since the age of 5, Praggnanandhaa has faced financial problems to sustain his chess career as his parents were a bit hesitant of him to take up chess as it was financially not an easy task for them.
However, his desire to play chess overcame every obstacle. His father cannot walk properly as he was attacked by Polio in his early childhood. But with his sheer determination, he supported his children all the way.
His elder sister, R. Vaishali is also an acclaimed chess player and happens to be a Woman International Master since 2016.
The young ladd travels for an hour daily to attend his chess lessons. His efforts and commitment paid off in the tournament where he created history and made a name for himself at such a young age.
"Beating him (Carlsen) once is my biggest dream. He has a solution for even the most complicated problem." Pragg was quoted after creating history.