The next wave of healthcare innovation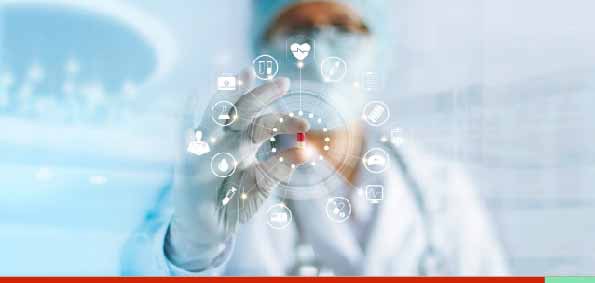 Healthcare industry is currently one of the leaders in this race of startups. From Practo to Netmeds, India has seen companies go progress exponentially.
Launched in March 2021, Know Your Prescription (KYP) is a patient-centric product that explains the prescription and addresses general, treatment-related queries in English, Hindi, Punjabi, Bengali, and Malayalam.
KYP assists in the understanding of medical prescriptions. All a patient has to do is visit the AI-enabled portal (QR code), which, after proper diligence, connects them to a WhatsApp number. They are paired with pharmacists or retired medical professionals in order to fully comprehend what their prescription entails. This reduces medication errors while also improving patient compliance and adherence.
The product is specially designed keeping the general population in mind, and the startup is eyeing a pan-India audience "with a major focus on Tier II and III cities".
The Delhi-based startup, with a team size of 12, has also signed a three-year contract with Centre for Sight, which is one of the largest chains in India with more than 47 centres.
It hopes to develop an app soon that will allow users to submit their questions, as well as onboard qualified pharmacists and doctors to assist them.
As of now, KYP has over 5,000 unique paid clients. By Diwali, SiCureMi intends to implement a Rs 299 yearly membership scheme. Users will be able to upload prescriptions an unlimited number of times as a result of this.