Mukesh Ambani: The newest addition to the $100 billion club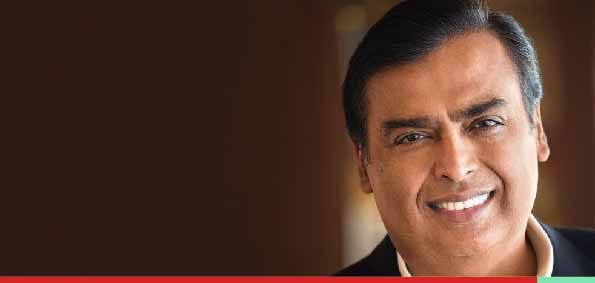 2021 is proving to be a watershed year for Mukesh Ambani, as he added a whopping $23.8 billion to his net worth.
After taking over the company from his father, Mukesh Ambani's net worth saw a major boost with the introduction of the telecommunication service, Jio. The chairman of Reliance Industries Ltd. recently entered the list of elite billionaires with a net worth estimated around $100.6 billion. 
Growing up fast
Reliance New Energy Solar is a four month old company looking to grow up in a tearing hurry. The company, formed in June 2021, recently announced a $45 million investment in German firm Nexwafe.
In a written statement, RIL said that, "(this investment) will accelerate product and technology development for NexWafe, including completion of the commercial development of NexWafe's solar photovoltaic products on prototype lines in Freiburg".
And the cash counters just keep on ringing. Not soon after, RIL and Denmark-based Stiesdal announced that they had signed a cooperation agreement for technology development and manufacturing of Stiesdal's HydroGen Electrolysers in India. This ties in to Ambani's ambitious aim to create a 5,000-acre green energy giga complex in Jamnagar, Gujarat. As the company powers ahead, it will be interesting to see if this aggressive expansion heralds a Jio-like disruption and subsequent growth in the clean energy arena.
Seeing green
But even as he celebrated joining the $100 billion dollar club, the Ambani doyen has his sights firmly set on creating a greener India, and has acquired two major companies to achieve his vision. One of them is REC Solar Holdings AS, a solar panel manufacturer valued at $771 million. Reliance also acquired 40% of Sterling & Wilson Solar Ltd., which is valued at $372 million. The new investments are meant to pivot the conglomerate to cleaner fuels.
This is in keeping with his pledge to spend $10 billion on alternative energy over the next three years. By 2030, Reliance Industries plans to develop a capacity to generate at least 100 gigawatts of electricity from renewable sources, which can be converted into carbon-free green hydrogen. Green really is the colour of choice for Reliance these days, with clean energy powering the rise of the wealthiest Indian to new heights.