Vehicle Scrappage Policy launched by PM Modi. Here's a look at its key features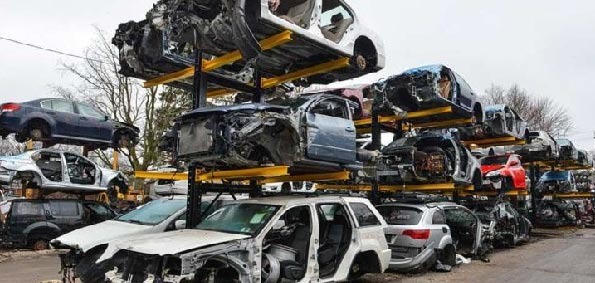 Recently, Prime Minister Narendra Modi announced the long-awaited scrappage policy. According to him, the new policy will aid in the phase-out of unfit and polluting automobiles across the country while also promoting a circular economy. The prime minister urged young and start-ups to participate in the program, claiming that it will give India's mobility and car sector a new identity.
The scrappage program will give India's mobility and car sector a new identity. It will, he claims, play a significant part in modernizing the motor population on our metropolitan roadways. It will also aid in the reduction of pollutants in urban areas.
Here's a look at the key features of the new policy
Owners of outdated automobiles will be given incentives to scrap their defective vehicles through registered scrapping centres under the scheme. When an old car is scrapped, the owner receives the scrap value determined by the scrapping centre, which is typically 4-6% of the ex-showroom price of the new vehicle purchased.
Automobile manufacturers are encouraged to offer a 5% discount on the purchase of a new car in exchange for the scrapping certificate, according to the program.
A road-tax rebate of up to 25% for personal automobiles and up to 15% for commercial vehicles is also recommended in the new policy.
New vehicle scrappage policy proposes Private Vehicles to be de-registered after 20 years if found unfit or in case of a failure to renew registration certificate. As a disincentive measure, increased re-registration fees will be applicable for private vehicles 15 years onwards from the date of initial registration. For commercial vehicles, the process starts after 15 years in cases of failure to get the fitness certificate.
In addition, registration expenses may be eliminated if a new car is purchased with a scrapping certificate.
Commercial vehicle fitness testing is anticipated to commence on April 1, 2023, while personal vehicle fitness testing will begin on June 1, 2024, in a phased approach.
The Ministry of Road Transport and Highways (MoRTH) also released a draught notification earlier this year suggesting an increase in the RC renewal fees for 15-year-old vehicles.