E-wheeeee! The covers come off Ola electric scooter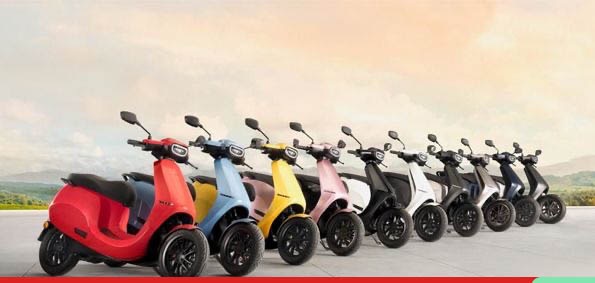 Ola Electric Mobility has unveiled its much anticipated electric scooter at a price of ₹79,999 rupees onwards ex-showroom in an attempt to make a splash in India's burgeoning, but value conscious electric two-wheelers market. The basic version of the electric scooter will have a range of 121 kilometers on a complete charge.
The final price will vary according to subsidies offered by each state government, the company said. "We want 50% of all electric two-wheelers produced for the world to be made in India," said company head honcho Bhavish Aggarwal, adding, "the ambition is to make India a global EV leader."
In a market where rival petrol-fueled scooters cost around ₹70,000, Ola is making a global play by going local. Low running costs per kilometer and inexpensive maintenance could help it take traditional two-wheeler makers head on. Ola's scooter comes with a home-charging kit and the startup will create the country's largest network of charging stations across 100 cities.
When the scooter opened for pre-bookings a few weeks ago, the company received over 100,000 orders within 24 hours. Now, it needs those bookings to fructify if it is to get off to an electric start in the world's largest two-wheeler market.
India's electric mobility market could be worth nearly $206 billion in a decade with over 100 million units sold about 200 times the current number, according to think tank CEEW Centre for Energy Finance.
What do you think of the pricing, and do you plan to buy one? Let us know in the comments below.