Get inspired with Masaba Gupta's six pillars of success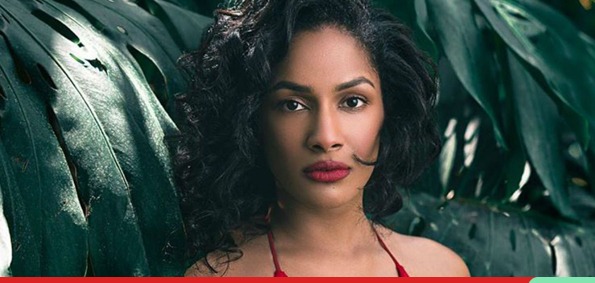 Venturing out into the wide, wild world of fashion rather early, at only 19, Masaba's meteoric rise has made her one of the most renowned names in the industry. She credits her success to her zealous ambition to stay ahead of the curve and her scrupulous focus towards making fashion accessible yet elusive, catering to a wide spectrum of consumers through her label – 'House Of Masaba'. Her signature designs are inspired by her roots of vivid cultural identity, that also channel her unconventional style sensibilities.
Over the years, the brand has forayed into beauty, fashion jewellery, accessories, menswear, swimwear, and many more segments. The House of Masaba brand has built a significant presence in key international markets including Dubai,UK, US, Singapore, Bangkok, and the Maldives. With a global brand presence, Masaba Gupta has proven her mettle as a successful entrepreneur.
Revered as the 'Queen of Prints', Masaba has featured in the Forbes 30 Under 30 list (2017) along with the Fortune 40 Under 40 list. Garnering praises for her work, Masaba has recently delved into the world of entertainment, being the first and only Indian designer to have series on her personal and fashion journey.
Lending her voice and platform to multiple relevant causes concerning the environment, body positivity and gender inequality, Masaba has also been a leader and vocal champion for women empowerment and rallied to break stereotypes in fashion and other fields.
With over a decade of experience, complemented by her multifaceted personality and talent, Masaba Gupta has become an icon and inspiration for fashion aspirants of this generation, and we gather 6 pieces of inspiration from the Queen of Prints for budding entrepreneurs and aspiring leaders.
Focus on what is in front of you
While it is important to plan ahead, make sure you finish the task in front of you. You're only as good as your last project, so give it your all.
Be very disciplined with yourself
Others you can't control as to how disciplined they will be, but you can control the kind of discipline that you bring into your own life. In doing so, you will hopefully inspire and push other people to be disciplined as well.
Delegate
Find people who are better than you, and make sure that they do what they are best at so that you can be freed to do what you are best at.
Don't take any professional failures personally
Remember: you the person, and you the entrepreneur are two different people. Business failures are not always a factor of something that you have done or you may have done. Sometimes they are a function of so many different things that don't work. So make sure you don't take that personally. Separate the two, otherwise, you will always be stressed and you will always be unhappy.
Try and have fun
It is easier said than done, but try to put this into practice. Instead of being stressed or overwhelmed or just generally anxious about something, try to enjoy it and have fun while you address this challenge.Enjoy yourself, and that way you get better work done always.
Always show up
No matter how you feel, no matter what is going on with you, no matter how hard it gets, you have to show up and get the job done. No matter what.