No flight of fancy: What you need to know about the Pegasus hack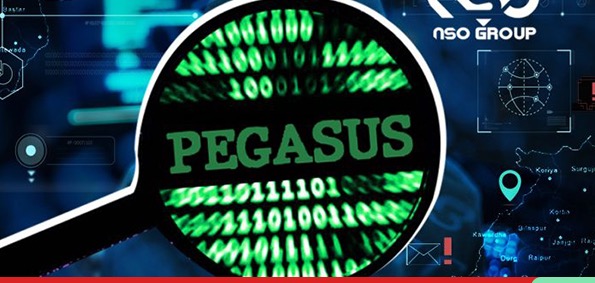 It was a normal Sunday, like any other Sunday, except it ended on a bombshell like few others before it. An international network of media organizations pulled the covers off an incredible story of state surveillance. And just like that, Pegasus (or The Pegasus Project) became one of the most widely searched terms in India.
What is all the fuss about?
In the simplest terms, a globally coordinated investigation by newspapers, digital publications, and Amnesty International, revealed that Congress leader Rahul Gandhi, several cabinet ministers, and journalists might have been targeted by Pegasus, a military-grade spyware developed by the Israeli company, NSO Group. Others included political strategist Prashant Kishor, former Election Commissioner Ashok Lavasa, and Trinamool Congress leader Abhishek Bannerjee. This sparked quite the furore ahead of Parliament's Monsoon Session.
Wait, what's Pegasus?
Developed by the Israeli firm NSO, Pegasus is an extraordinarily sophisticated piece of spyware. Once it infects your phone, it can be used to gain access to calls (even if the platform is encrypted), contacts, app passwords, your browsing history, microphone, and even your camera, which means it can be used to record conversations or plant evidence.
If these allegations are true, it is a violation of privacy, personal liberty, and dignity that cannot go uninvestigated. It represents a perversion of the rights enshrined in India's constitution and makes us ask deeply uncomfortable questions about the nature of Big Brother.
Surely this could be motivated by malicious individuals?
Perhaps. But it is critical to note that since Pegasus is a military grade spyware, it is only sold to government-vetted clients, who deploy it to extract confidential data from smartphones, including those from encrypted messaging apps like WhatsApp, as was revealed in 2019. Most NSO clients have used the tool to spy on outspoken journalists, activists, opposition politicians, and dissident leaders, silencing voices against their interests.
Are there historical precedents?
State-sponsored surveillance is nothing new. If anything, it has historically been an oft wielded political tool. Think of the Watergate scandal in 1972, or Ramakrishna Hegde, then chief minister of Karnataka, resigning over allegations of tapping telephones of journalists and opposition politicians 1988. Why even look back so far: The Niira Radia tapes in 2010 revealed a dizzying web of extensive spying. The Pegasus hack appears to be vast in scale, spanning countries and interests, and alarmingly illegal.
What does it mean for the common Indian?
These allegations, incredible as they are, have enormous implications.
If, on the one hand, the Indian government is innocent as they proclaim, this is then tantamount to a cyberattack on India and its citizens, which is unconscionable.
If this is a betrayal and abuse of the public mandate by the Government, it goes against the very core of the constitutional compact of a government with its citizens, which, again, cannot be condoned or overlooked.
The fairest way to ascertain the truth is to institute an independent judicial enquiry. Those responsible for this violation of constitutional rights must be held accountable, for this cannot be viewed as a minor indiscretion, or something that can be allowed to pass in any democratic country.