Who is the MBA Chai Wala?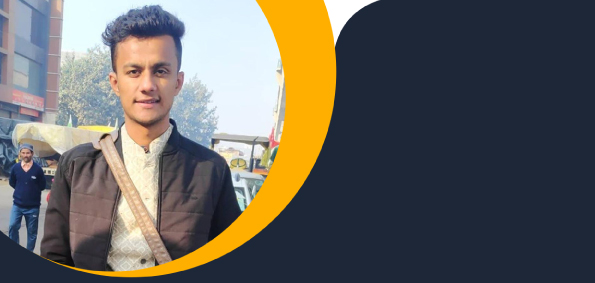 Mr. Billore Ahmedabad, a.k.a. MBA Chai wala, became a celebrity when he distributed a free cup of tea to everyone who was single and visited his stall on valentine's day. After that day, he became a viral sensation, and people were eager and interested to know his story behind his stall.
He was just a simple kid who completed his B.com and was trying to fulfill his father's dream of doing an MBA from one of India's prestigious colleges. But somewhere along the way he lost interest in it and instead, he wanted to travel. However, his parents were expecting him to try again in earnest, so he did a few internships, saved some money and started travelling to different cities. When he reached Ahmedabad, he decided to stay and got a part-time job at a local restaurant. His parents were furious at him because they wanted him to get a degree and he was drifting further away from that path with each passing day. For their sake, he enrolled himself in a local college in Ahmedabad for an MBA degree and he realized that there is more to learn as a cashier than being a student in the classroom.
He always had this dream of starting his own business but couldn't because of the lack of funds. Then, one day, he was sitting at a stall and was having a cup of tea, when an idea struck him to open his stall. His eyes lit up and he got a set of utensils and essentials to set up his stall. In the beginning, he was just terrible. Sometimes the tea was overcooked or the milk got wasted too much, but he didn't stop there. With every passing day he was getting better and was expanding his horizons to talk about politics, relationships, and more. In time, he started attracting more people to his humble stall. Eventually, a cup of tea at his stall was becoming famous day by day, and so were his earnings.
In time, he started arranging other events to attract more people, like, open mics, book-reading activities, and his 'free chai for singles' on Valentine's Day, which went viral. He was getting big orders and bookings now for parties and marriages, and later he opened his first café, aptly named 'MBA Chai Wala'.
In time, he got invited to IIMs for speeches, and the same people who were mocking him were now asking his advice. All this proves is that life really is what happens to you when you're busy making your well-set plans, so make the most out of every opportunity that comes your way.