Is it prudent to compare vaccines?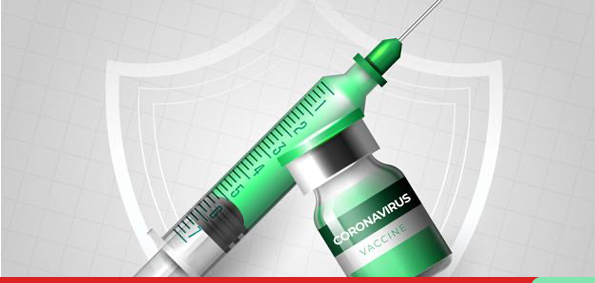 Is there any other better option than getting vaccinated and if you don't have these answers then you might have some more questions, like:
With an array of vaccines on the market, the inevitable question raises its head? Which vaccine is the best of the lot?
Mind you, the question isn't whether you should take a vaccine jab. That is beyond question (and if you're questioning science, how have you got so far in life?). Some say that a vaccinated person can still be affected, which is why they won't get jabbed. That's true, but that's not the purpose of vaccines that we are talking about. The vaccines on the market right now will only increase the immunity system of a particular person, so that if he or she is affected by Corona, they will recover faster than a non-vaccinated person.
Now, let's talk about the efficacy rate of these particular vaccines.
What is a vaccine's efficacy rate?
Usually stated as a single number, vaccine efficacy is an expression of the number of people who got sick in the vaccinated group compared to those who got sick in a placebo group. But there are so many unanswered questions; How did they test who got sick? What kind of people were represented in each group? What variant of COVID-19 came under the scanner?
Throw all these statistical and data uncertainties into the mix, and you can't really compare efficacy numbers directly. Unless comparably measured in a controlled environment, you simply cannot pit one trial result against another. It's not the Royal Rumble.
Simply put, medical authorities mutually agreed that if any vaccine is available, you should get vaccinated ASAP. This has to be the priority of everyone who has not been vaccinated yet.
There are many vaccines in the market from which some have been authorized and approved by the government. For example, in India Covaxin and Covishield are being regulated the most. They both are very effective and people shouldn't be biased about which one to get. Some people are waiting for vaccines like Sputnik and Pfizer, and to do so is folly.
Don't waste your time comparing the vaccines or waiting for some international ones. Just get vaccinated ASAP and get past this phase of corona forever.
Gates Foundation boosts access to Covid-19 drug for lower-income countries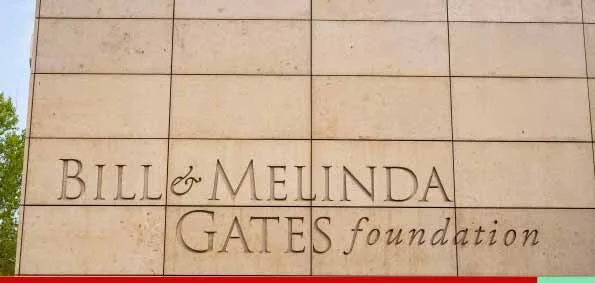 The Bill and Melinda Gates Foundation pledged up to $120 million as part of its Covid-19 response effort to help lower-income countries gain access to the investigational antiviral medication Molnupiravir, which some say might be a gamechanger.
The Gates Foundation's co-chair, Melinda Gates, said: "To put an end to the pandemic, we must ensure that everyone has access to life-saving health services, regardless of where they live on the planet. Low-income countries, on the other hand, have had to wait for everything from personal protective equipment to vaccinations. That's not good enough."
Concerned about lower-income countries' struggles to access Covid-19 vaccinations and the risk of being left behind once again when it comes to medicines, the Gates Foundation is urging other donors to commit money to hasten the implementation of Merck's experimental drug Molnupiravir, if it is approved.
Merck expects trial tablets fto reach low-income countries by early next year. Regulatory authorities such as the World Health Organization (WHO) and national governments are in charge of deciding whether or not to approve the drug for usage. The Gates organization said it aims to significantly reduce the time it takes for new drugs to arrive in low-income regions after they become available in wealthier markets. That gap can be at least 12 months, it said.
The organization has already granted money to assist generics firms in developing low-cost production procedures that lower raw material costs and boost product yields. Some wealthy and middle-income countries, such as Australia, Malaysia, Singapore, and Thailand, have either obtained or are in the process of obtaining the therapy.
The right pricing will be crucial for the launch of Zydus Cadila's vaccine.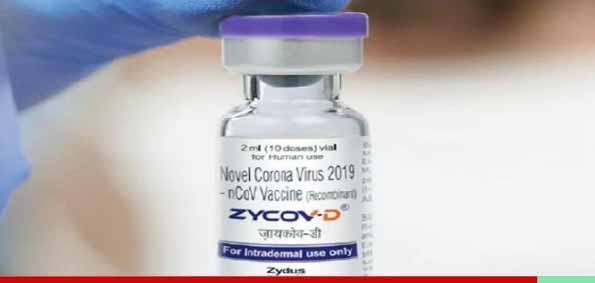 The destiny of Zydus Cadila's Covid vaccine is in doubt, as the vaccine's price appears to be delaying its introduction into the vaccination program. The business has received emergency use authorization from the FDA to inject its Covid vaccine, ZyCoV-D, to children aged 12 to 18.
Zydus Cadila, located in Ahmedabad, has imported the pharmaJet, a needle-free applicator for painless intradermal vaccine delivery.
Each jet is responsible for delivering a specific amount of vaccination.
As a result, a single dose is split into two shots, one for each arm. "It's an expensive device and hence jacks up the overall price," a government official said.
Around 20,000 dosages can be administered with the jet injector.
The government has been purchasing Covaxin at 225 per dosage and Covishield, another Covid vaccine developed in India, at 215 per dose.
The price of the Zydus Cadila vaccine, according to Health Secretary Rajesh Bhushan, will be significantly more than that of existing vaccines.
The next wave of healthcare innovation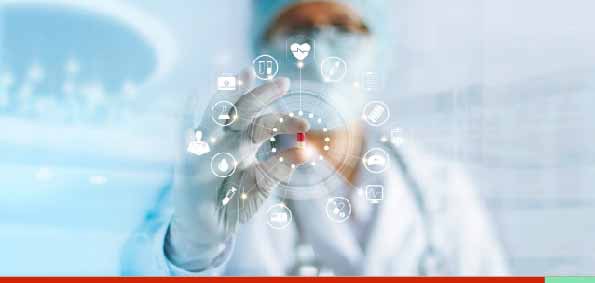 Healthcare industry is currently one of the leaders in this race of startups. From Practo to Netmeds, India has seen companies go progress exponentially.
Launched in March 2021, Know Your Prescription (KYP) is a patient-centric product that explains the prescription and addresses general, treatment-related queries in English, Hindi, Punjabi, Bengali, and Malayalam.
KYP assists in the understanding of medical prescriptions. All a patient has to do is visit the AI-enabled portal (QR code), which, after proper diligence, connects them to a WhatsApp number. They are paired with pharmacists or retired medical professionals in order to fully comprehend what their prescription entails. This reduces medication errors while also improving patient compliance and adherence.
The product is specially designed keeping the general population in mind, and the startup is eyeing a pan-India audience "with a major focus on Tier II and III cities".
The Delhi-based startup, with a team size of 12, has also signed a three-year contract with Centre for Sight, which is one of the largest chains in India with more than 47 centres.
It hopes to develop an app soon that will allow users to submit their questions, as well as onboard qualified pharmacists and doctors to assist them.
As of now, KYP has over 5,000 unique paid clients. By Diwali, SiCureMi intends to implement a Rs 299 yearly membership scheme. Users will be able to upload prescriptions an unlimited number of times as a result of this.