Look who is coming to Mumbai CDC Convention & Awards 2023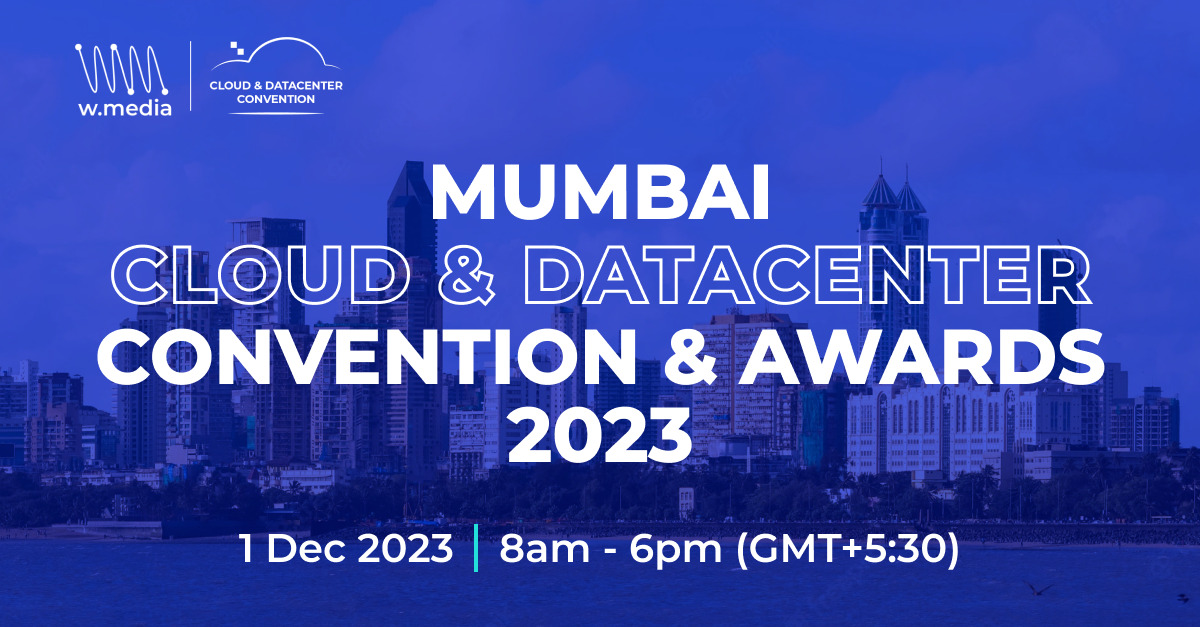 W.Media is holding the third edition of its Mumbai Cloud & Datacenter Convention and Awards this year, and we can't wait to welcome our delegates and speakers who comprise the crème de la crème of the industry. The Mumbai Cloud & Datacenter Convention and Awards 2023 will be a day-long convention, and will be held at St. Regis, Mumbai on December 1st.
This exclusive event will bring together over 600 delegates, including C-level executives, digital infrastructure professionals including architects, engineers and consultants (AECs), key buyers, decision makers, data center owners and operators.
Industry stalwarts have agreed to speak at the Mumbai Cloud & Datacenter Convention and Awards 2023. These include Kamal Nath (CEO, Sify Technologies), Sumit Mukhija (CEO, STT Global Data Centers – India), Sujeet Deshpande (Founder & CEO – India, Lumina Cloud Infra), and Sanjay Bhutani (CEO, AdaniConneX) who will participate in a power packed panel discussion on the topic: "Will building at scale be able to keep up with projected digital growth?"
Sumit Mukhija (CEO, STT Global Data Centers – India) feels upbeat about the growth of the industry in the region. He says, "The momentum that have seen over the past few years will continue to be a significant factor in shaping India's growth in the foreseeable future. In fact, digitalization of India is the biggest digital growth story in the world." He elaborates, "Cloud, which is the fundamental building block of Digital is growing more than 30% annually. Datacenters, which are the bedrock of Cloud deployments at scale, dovetail this cloud growth at more than 20% annually.  Around $25Bn of investments lined up for enhancing digital infrastructure in India over the next 3-4 years alone." He further says, "Similar to the purchase power parity, even if you look purely from a India's digital parity as compared to other major economies, the potential growth is at least 3-4 times from current levels. The sector's capacity is expected to see substantial growth, potentially exceeding 3GW by 2030."
Mukhija says events like Mumbai Cloud & Datacenter Convention and Awards 2023 are relevant because the "Industry including its key stakeholders like Datacenter services providers, Equipment and Manpower suppliers, contractors, influencers and most importantly customers, all of us require reliable platforms where the ecosystem can come together, discuss and interact around these areas." He says, "Mumbai Cloud and Datacenter Convention is one such forum where key stakeholders converge to showcase their products, services as well as discuss technology trends, opportunities and challenges and in the process enable collaboration between industry players to collectively advance the sector's growth and sustainability."
Another power panel discussion will see wizards like Vinod Javur (COO, Digital Edge DC), Manish Shangari (VP, AECOM), Sujit Panda (CTIO, BDx Data Centers), and others share their ideas on: "How will the data centers of 2033 differ from those of today?"
There will also be insightful presentations by industry leaders on a wide variety of subjects such as cooling and ventilation solutions, internet infrastructure, quality management, data center infrastructure, and new innovations.
"About a decade ago, the data center industry transformed the supply from enterprise grade data centers to cloud grade data centers. This transformation enhanced the scale, specifications as well as operational efficiencies across the industry. Today, we are witnessing the next radical phase of evolution from DC grade DC to Artificial Intelligence (AI) grade DCs – with massive scales, even higher densities and faster deployment ramps," says Vipin Shirsat, Managing Director, Princeton Digital Group, India.
Shirsat will deliver a special keynote address on the topic: "Building and scaling AI infrastructure in India". He says, "Although AI and Machine Learning (ML) requirements have just started hitting the market, they are coming with a big bang. Data centre infrastructure design is undergoing a generational shift to meet AI requirements. AI usually runs on huge clusters made up of power dense GPUs – processing units required for ML/AI. To meet these demands, DC infrastructure will have to evolve to be AI-ready, and operators will have to adopt new design and architecture suitable for AI requirements. It might be too early to gauge their potential. AI- ready DC capacity demand is expected to grow at 80%+ in the coming years."
Siddharth Jain (MD, EPI India) will also deliver a special keynote address on "The Future of Data Center Operations: A Quality Management framework with a maturity level approach". Other such special addresses will be delivered by Rajeev Sharma (CSO, Mitsubishi Electric India Ltd.), Deepak Singh Thakur (Power Conversion Business Director, Socomec Group), and Sanjay Motwani (VP – APAC, Legrand – Data, Power and Control). He says, "One of the biggest challenges today and for the foreseeable future is the operating efficiencies coupled with flexibility in a Data Center." He hopes his organisation can play a role in alleviating this, and says, "We at Legrand focus and help Data Center address these issues and guide the Data Centres in becoming more efficient as they scale their operations."
Roopak Karkala (VP Industrial Automation, Evio Pvt. Ltd.) will speak about Electrical Power Management Systems (EPMS) solutions for Data Centers as part of a Tech Bench Presentation. At another such Tech Bench presentation, Asim Ansari (Commercial Director, Airedale by Modine) will speak about a brand new data center fan wall range.
The Mumbai Cloud & Datacenter Convention and Awards 2023 will also include a modest technology expo that will showcase the latest innovations and futuristic technologies and advancements in the cloud and data center industry. The event will conclude with an Awards ceremony where the best of the best will be recognized and rewarded in as many as 15 different categories.
REGISTER NOW!
Join us at St. Regis on December 1st, 2023, for the Mumbai Cloud & Datacenter Convention and Awards. If you haven't booked your passes yet, or need more details about the agenda, speakers, schedule, and session information, please click here to register.