Samsonite Unveiled "Destination Samsonite: Voyage Through Time"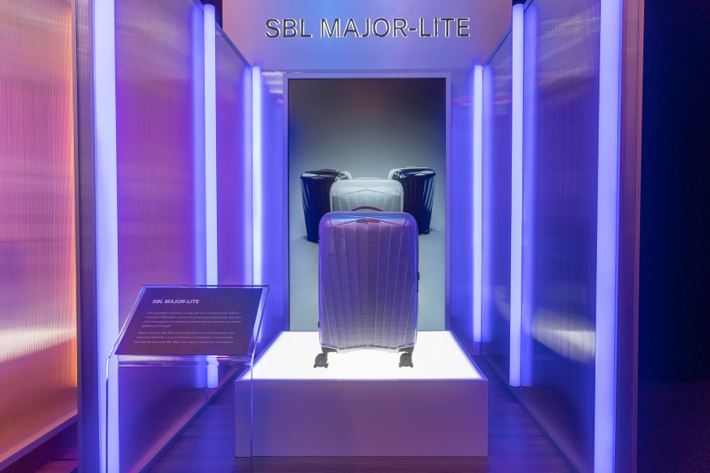 Samsonite, the world's leading luggage brand, marked its 113-year legacy of quality and innovation with the launch of "Destination Samsonite: Voyage Through Time" in Singapore.
Samsonite Black Label – Major Lite
Notable attendees included Mr. Kyle Francis Gendreau – Executive Director and Chief Executive Officer, Samsonite International S.A. and regional celebrities like Samsonite Korea Ambassador Lee Dong Wook, Samsonite India's luxury influencer – Rizwan Bachav, Travel influencers – Savi and Vid – Bruised Passports, Samsonite Hong Kong Ambassador Jeffrey Ngai, and others.
With a presence in over 130 countries, Samsonite continues to blend fashion and functionality for modern travelers. The exhibition showcased the brands journey of innovation and change, from its origins in the 1930s to the latest smart travel solutions like C-Lite, Proxis, and Evoa.
Honoring its heritage, the exhibition featured iconic products from Samsonites history, illustrating its evolution into a pioneer of smart travel solutions. Destination Samsonite pays homage to the brands rich heritage. Featuring archive pieces dating back to the 1930s, it showcases the brand's evolution through time, highlighting its transformation from a luggage manufacturer to a pioneer in innovative smart travel solutions. Samsonites commitment to quality is emphasized through three thematic installations, highlighting lightness, durability, and the use of recycled materials. Visitors can explore these qualities through interactive exhibits.
Looking to the future, Samsonite presents three new releases: Evoa Z, SBL Major-Lite, and New Streamlite, each embodying quality and style.
Subrata Dutta, President of the APAC and Middle East at Samsonite, expressed, "We invite travelers to join us on this remarkable journey at Destination Samsonite, where heritage meets cutting-edge design, and style meets functionality, to redefine the art of travel."
Kim HeeJeong, Senior Director for Marketing and Brand Strategy at Samsonite Asia, added, "We believe in crafting memories, stories, and experiences that accompany travelers on their most meaningful journeys."
For exhibition details and to sign up, visit destinationsamsonite.com.
About Samsonite
Founded in 1910, Samsonite is the world's leading luggage brand with an extensive legacy in trendsetting travel solutions. Renowned for breakthrough research, development and its commitment to innovation, Samsonite has excelled since its inception in a number of industry firsts. Samsonite offers an extensive range of travel, business, kids, casual and personal accessory products. Samsonite helps travelers journey further, with ever-lighter and stronger products.