Who to Trust? Top 15 Virtual Credit Cards in India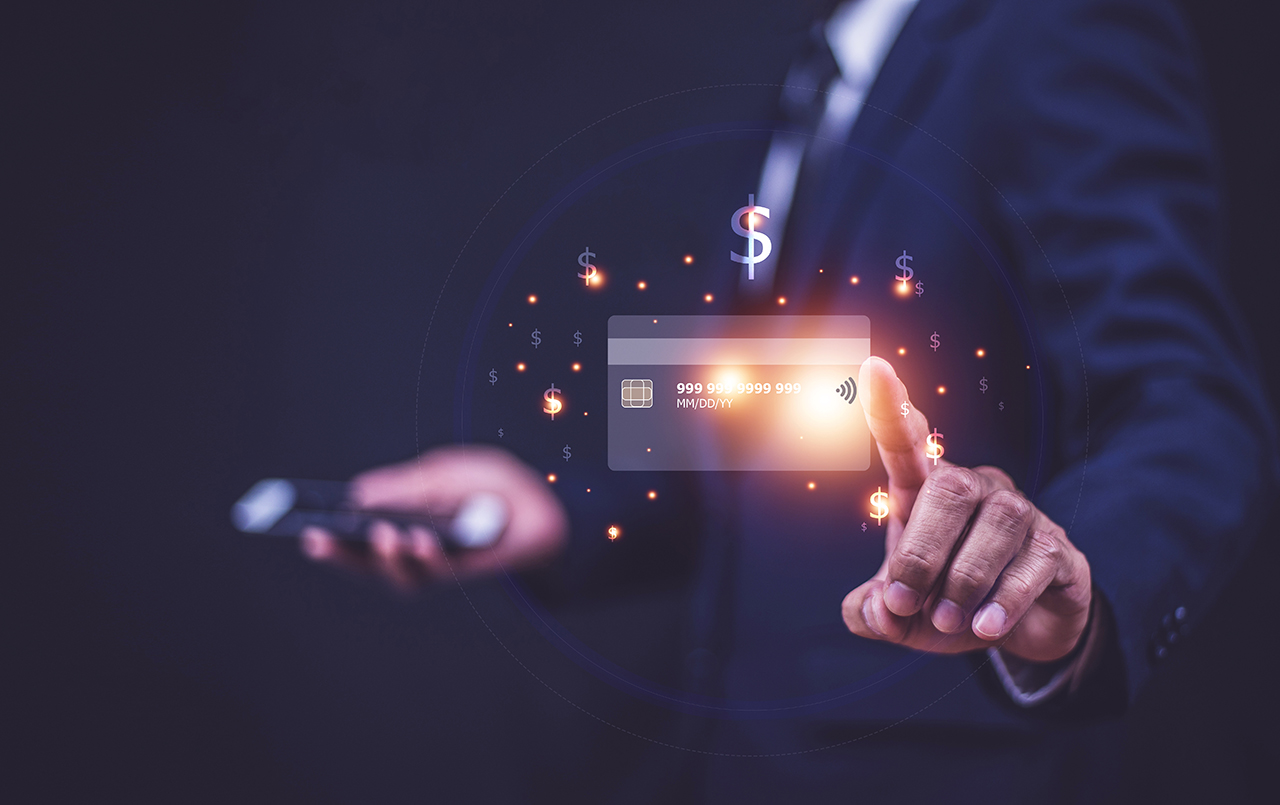 So, you are now smart enough to know you need a virtual credit card.
You may not exactly know why you need it, or where to look for the best virtual credit cards.
But that's okay!
That is why we are here to tell you about the top 15 virtual credit cards available in India and the benefits these come with.
Instant online transactions are preferred over cash transactions or even net banking. This is also another reason for businesses opting for virtual credit cards. Fraud cases are almost zero. With no usage of physical cards, time, energy, and effort are automatically cut out.
So what is it about virtual credit cards that are attracting tens and hundreds of businessmen? Which are the best in the market?
Do they have a hassle-free application process? Or good cashback rewards?
Let's find out!
What Are Virtual Credit Cards?
They are digital cards that do not come with a physical variant. For namesake, it is called a 'card', but it is technically just a credit card number with a validity expiry code.
It is one of the most convenient options to consider since data is assuredly safe, and you will have personal control to deactivate your card without blocking the entire account. A virtual credit card number is the only requirement to shop online, transfer amounts between bank accounts, etc.
Do remember, these virtual credit cards are linked to the primary credit account. However, the main credit card number is not entirely revealed.
So if you would like to use a different credit card number for different merchant spending, virtual credit cards allow you to do this.
This additionally helps you to set expiration dates, and spending limits and also take preventive steps against fraud access to your main credit account details.
As ironic as it may seem, Virtual Credit Cards (VCC) offer extra protection for online buys and there is the added benefit of tracking spending with every virtual card number.
Classification of Virtual Cards
Virtual – Debit Cards
Virtual debit cards work similarly to physical debit cards and come with negligible risks. Virtual debit cards come without personal or business lines of credit. So money will be deducted instantly from your savings bank account.
Usually, there is no limit to the number of virtual debit cards being offered. Hence you can use one card for every different payment and won't have to lose track of any transactions.
Virtual Prepaid Card
This is for one-time payments.
They normally contain only the top-up amount you recharged the card with.
If it gets exhausted you will have to recharge and use it again, just like you would use a prepaid SIM card.
Virtual Credit Card
It is very similar to a physical credit card. Interest will apply once the credit repayment period has ended. It is not easy to get a virtual credit card from normal banks as you need to qualify for risk assessments by the card provider. Neobanks are better alternatives in this case.
Virtual Debit Card V/S Virtual Credit Card?
Both virtual debit cards, as well as virtual credit cards, are linked to the primary bank account.
Usually, virtual credit cards have higher spending limits.
Virtual credit cards are also more flexible.
Benefits of Using a Virtual Credit Card for Businesses
Convenient Usage
With no physical form to the card, the concern over losing a physical card, or details of the credit card number being stolen will not be present.
No Fraudulent Transaction
With no requirement to make physical card payments, it is nearly impossible for fraudulent transactions to take place. Moreover, virtual credit cards are primarily governed by RBI in India which adds an extra layer of security – you need to submit KYC documents to get a virtual credit card.
Simplest Expense Management
Gain the highest control over your finances!
Every payment can be enabled with a two-step verification that will help you keep a check on your spending limits. Most of them may involve OTP authentication to facilitate the transaction. This will automatically boost growth.
Instant Card Blockage
You need not depend on a bank correspondent to block your card as is seen for physical credit cards. You can take complete control over your virtual credit card and block it in case you notice any suspicious activity.
Since it is just a virtual number, virtual cards can be cancelled as easily as they can be generated. This will in no way affect the primary credit account.
Building trust is crucial. Only primary card holders can get access to virtual credit cards making them more reliable and safer for usage.
Most virtual credit card providers allow both domestic and international transactions with unrestricted access across the border between continents.
You cannot and will not lose any money post the expiration date of a virtual credit card. If your virtual credit card expires then the remaining credit limit will be rolled over to your primary card automatically.
You needn't fret in case of phishing incidents or other online frauds. The maximum loss you will face is the amount lost from the virtual credit card. This will also be reimbursed if you are eligible for it under insurance. Your primary credit card account cannot be touched, which is shielded from any mishaps.
You may be a freelancer or blogger or small business owner, credit cards are essential since most websites do not accept debit cards. Moreover, credit cards, aren't provided by banks to freelancers and hence an alternative virtual credit card is a viable option. Students also cannot be excluded from being the beneficiaries of virtual credit cards since most of the OTT platforms accept virtual credit card payments.
No bank or neobank will charge you when you apply for a virtual credit card. There will also be no annual fees or renewal fees for virtual credit cards from almost any virtual card provider.
Top 15 Virtual Credit Cards in India
Let us help you explore the virtual credit card options now that you know about the benefits!
1. HDFC- Netsafe Virtual Credit Card
It is a known fact that HDFC is the largest credit card issuer in India. Hence, it might come as no surprise that its expansion into the virtual credit card sphere is just as vast.
It is a free card valid for 2 days or 48 hours.
HDFC Netsafe Virtual credit card is valid for one transaction, up to an amount you add to your virtual card.
Any unused credit will be automatically transferred back into your primary account. HDFC NetSafe Virtual credit card is applicable for all those merchant sites that accept VISA or Master Card payments.
Limitation: Only 5 Virtual Credit Cards can be generated in a day.
2. ICICI Virtual Credit Card
This is mainly used for online purchases, and you need your physical credit card to get the virtual card.
The application and registration process is free.
International transactions are permitted.
Extra perks and several promotions are provided for the credit card.
Limitation: Only online purchases are permitted by ICICI virtual card. No offline purchase is possible.
3. SBI Virtual Credit Card
This virtual credit card from SBI is also a free card that can be generated a limitless number of times as you wish.
Validity is 2 days or 48 hours from the time of creation or from the time of the first transaction.
The minimum and maximum transaction amounts are capped at Rs 100 and Rs 50,000 respectively.
No extra registration process for pre-existing SBI customers. You may directly log in through SBI net banking and opt for the virtual credit card option. You may activate this through an OTP via a registered mobile number.
Unused cards may be automatically cancelled after their 2-day expiry term.
Transactions can be made within the territories of India, Bhutan, and Nepal only.
Limitations: Not valid for international payments.
4. Pockets by ICICI
It is not technically a virtual credit card, but an e-wallet service provided by ICICI Bank.
Both customers and non-customers of ICICI Bank are allowed to access Pockets.
It is a free virtual visa credit card for ALL online purchases within India.
You also get to have a physical card along with a virtual credit card. This comes with a yearly fee.
You can also transfer money using Pockets via NEFT/ IMPS.
5. Kotak NetC@rd
Considered one of the best virtual credit cards, Kotak Bank's NetC@ard allows you to shop at those merchant sites that accept Visa credit cards.
Free of charge for creating the card.
May add money through net banking.
Validity of 24-48 hours.
Using only the virtual card number, CVV(2), and expiry date you can make payments.
Both domestic and international payments are facilitated.
Users may generate virtual cards using radar or Pan.
Bonus: Kotak Netc@ard may be used to access free trials offered by OTT platforms.
Limitation: Netc@ard cannot be used with PayPal since only one successful transaction is supported.
6. Union Bank Digipurse Wallet
Digipurse wallet is offered by Union Bank and has the following features.
Both domestic and international payments are permitted.
It is compatible with even international portals that do not support debit cards due to 3D code restrictions.
Best suited for students or freelancers
Does not ask for OTP as it acts as a prepaid card- hence safe for international payments.
Can create virtual cards using net banking or credit card or any debit card. – You do need a Union Bank account for a Union Bank virtual card.
Bonus: You are allowed to make purchases on PayPal, iTunes, Aliexpress, and Google Play along with the rest of the e-commerce sites. E.g.: Paying Insurance, Utility bills, DTH, prepaid recharge.
7. Slonkit Prepaid Wallet
DCB-backed Slonkit is a mobile wallet that offers VISA prepaid credit cards for free.
Enables you to track customer spending.
Most suitable for children whose spending patterns can be tracked by parents.
All of DCB bank's offers can be availed by Slonkit wallet users.
Limitation: This card cannot be used to withdraw cash.
8.LazyPay
Lazy Pay works similarly to a credit card where the "pay later" option is also available.
On the 1st and 16th day of every month, your bill is generated.
You don't need a physical card to make transactions between different merchants.
Comes with no CVV number, or card numbers.
Credit limit of 1L assigned as personal loans (3mo – 2 yrs duration ), EMI plans, etc.
Interest rate ranges between 15% to 28%.
You are also charged a 2% processing fee.
You get 3 days to pay your dues after your LazyPay bill is generated.
You are free to make purchases at Flipkart, MakeMyTrip ZAP, etc.
9. Ewire
Previously called Cashier, it is a self-expire virtual credit card. One of the most sought-after cards, you also get great discounts on selected purchases. Ewire provides the CVV number and expiry date with the virtual credit card.
You can:
Recharge your prepaid/ postpaid SIM card.
Withdraw money from ATM.
Pay utility bills.
Bonus: Most used for shopping, bill payment.
10. Axis PAYGO
You need to have an existing Axis Bank savings account.
Upload money via the Phone App.
Free alerts for all transactions made.
11. Udio
One of the best virtual credit cards launched by RBL bank, Udio provides free VISA virtual credit cards.
Can be used all across India.
Perfect for children's usage where parents can track their child's expenses.
May use a normal credit card/ debit card / net banking to top-up money in a virtual credit card.
Direct bank transfers are also allowed.
Bonus: Udio cashback points can be redeemed to top up the virtual card, helping you save up on real money.
12. ecoPayz
This MasterCard-supported digital credit card is known as the safest and most secure payment facilitator.
Free application process.
Can make transfers all across the globe
All credit data is blocked after one virtual use, and hence cannot be stolen.
Ecopayz Business account permits payments across 170+ countries.
Currencies that work under ecoPayz include over 30 currencies including – INR, USD, EUR, RUB, SEK, THB, and TZS among others.
13. Karbon Virtual Credit Card
One of the newest versions in the market, Karbon Card is a corporate credit card provided by Karbon Business. This is a time-bound card. With a validity till its expiry, i.e., 4 years, it makes Karbon Card far superior to its counterparts.
The features are as follows:
There are three different types of virtual credit cards offered- Standard cards, cashback cards, and booster cards.
It's a one-time-use card with a use-and-throw function.
No fee except for physical cards.
Karbon Card can generate up to 5 cards under one KYC-fulfilled account.
Premium Cashback rewards include a variety of 200 options to choose from eg: Airtable with free $500 in credits, 20% off Canva Pro annual plan, Fiverr Business free for 1 year + 20% off the first purchase, etc.
With big clients like Pharmeasy, Cred, and Mama Earth, they have much to offer to businesses of all shapes and sizes.
14. Axis Bank Freecharge Plus Credit Card
The best part is that this card comes with digital and physical usage.
No application fee for the virtual credit card.
If you are a user of the Freecharge app, only then consider getting this virtual credit card.
15. Oxygen Virtual Prepaid Visa Card
NBFCs offer Virtual Credit Cards as seen with Oxigen Wallet Virtual Card or FreeCharge Go MasterCard. Oxigen virtual prepaid cards, issued by RBL bank, may be best used for shopping purchases.
Other Virtual Credit Cards
Both Non-Banking Financial Companies (NBFCs) and traditional banks offer virtual credit cards. Banks offering virtual cards also include SIB OneCard Credit Card, SBM OneCard Lite Credit Card and, Federal Bank One Credit Card.
In Summary
To be very honest, virtual credit cards are highly limited in terms of shopping experience.
If you wish to return a physical good purchased at a store, the original form of payment is generally requested. If you have used a virtual credit card as a payment mode, then store credit or cashback is the only option you will be left with instead of a full cash refund.
For this very reason, returning an item will be a major headache. To facilitate the return or exchange request, swiping your original card is important. This is not possible if you have used a virtual credit card for your payment.
Additionally, for each purchase, you need to keep track of the VCC number, validity expiry dates, and spending limits. But otherwise, as you can see, the pros outweigh the cons.
Future of Virtual Credit Cards
Even with all its limitations, the future of credit cards seems very bright because of how easily they blend into the modern digital world. Your card numbers can never get compromised. You may block or cancel your virtual cards on any given day at any point in time with the least dependency on a bank.
Built-in security features make virtual credit cards much safer to use than physical cards. So one of the best alternatives to safe credit usage can be considered through a Virtual credit card.
The future is going to arrive before you know it. We suggest Karbon Virtual Credit Card to keep up with the times.
Will you still choose to be left behind after knowing about the best digital solution?
We hope not!
About the author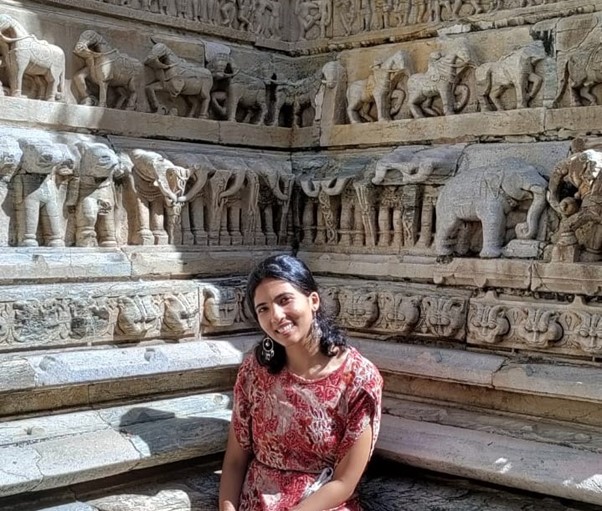 Ramitha Ramesh serves as the editor at Karbon Business, a fintech company specializing in offering corporate credit card solutions. She is renowned for her expertise in SEO content marketing strategy for a diverse clientele across the US, UK, and India. With a penchant for exploring the fast-paced realm of finance, business, and marketing, her blog is a treasure trove of insights that offer unique perspectives on the latest trends and developments in the industry. Finding nirvana in food, fun, and travel, she is on a mission to counter the infodemic amidst digital chaos.