Poonawalla Fincorp's short film on Raksha Bandhan cherishes the unique bond of sibling love with a new perspective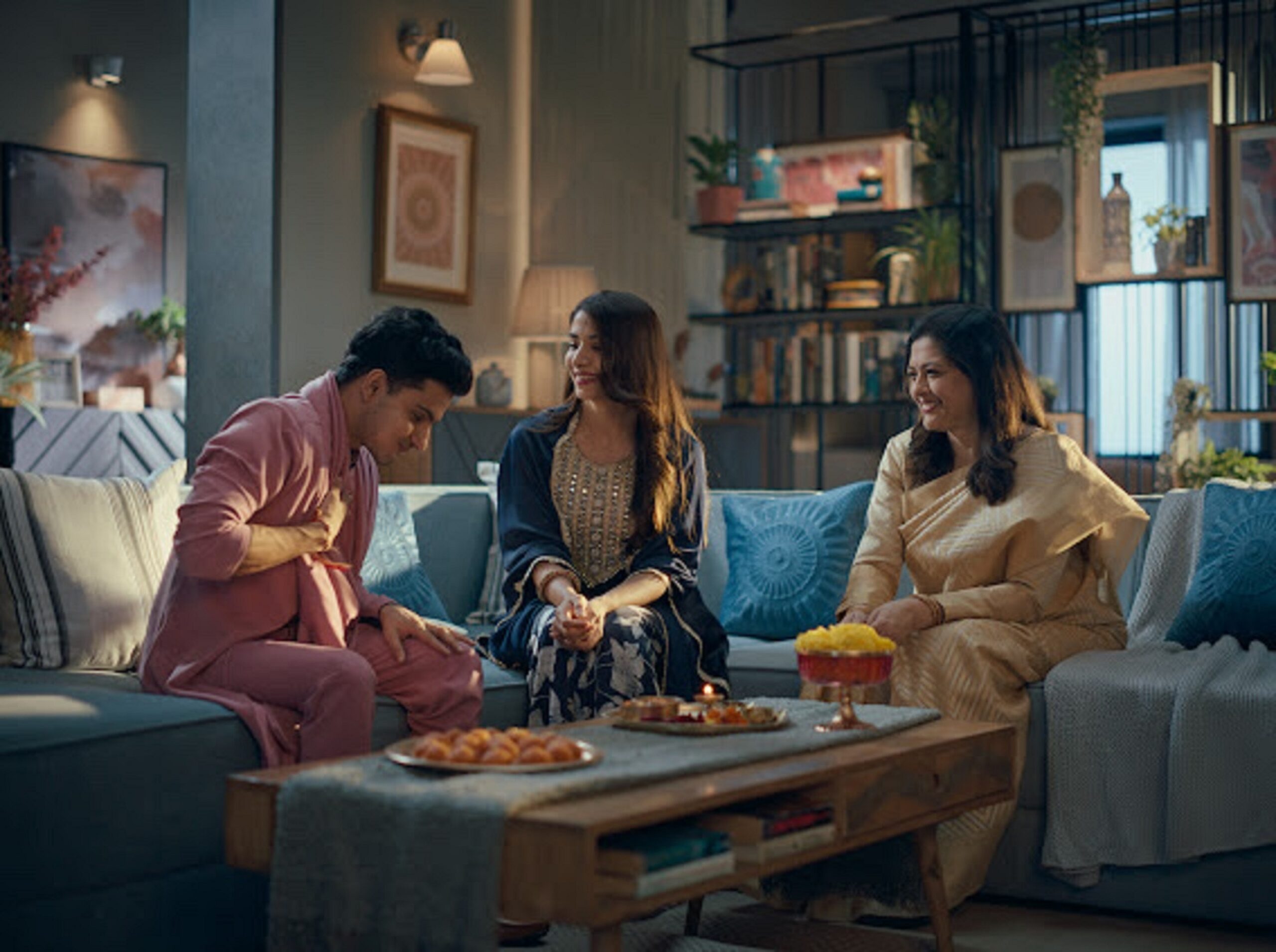 The film highlights the beautiful bond between a brother and a sister with a modern take on how siblings are the enablers in fulfilling your dreams
Pune: August 30, 2023: Poonawalla Fincorp Limited, a Cyrus Poonawalla group promoted non-deposit taking systemically important non-banking finance company (ND-SI-NBFC), released a special film on the occasion of Raksha Bandhan to celebrate the unique bond between a brother and a sister and how the relationship has evolved with changing times. The film narrates some heart-touching moments between a sibling duo and highlights the pivotal role played by the sister in fulfilling her brother's dreams with a new perspective in modern times.
Mr. Abhay Bhutada, Managing Director, Poonawalla Fincorp, said, "The film serves as a much-needed breakthrough in the way sibling relationships are viewed in the society. The essence of the campaign stems from the fact that sisters are also equally capable of providing unwavering support to their brothers, be it emotional or tangible. Through this film, we aspire to boost our value proposition as an end-to-end digital lending NBFC that offers instant and hassle-free loan disbursals. Our instant personal loan offerings enable your and your loved one's dreams."
Released on the company's digital channels, the film highlights the endearing bond between a brother and sister by depicting the friendly banter and mischief that ensues in the household. The younger brother is an aspiring fashion designer and dreams of visiting Paris, the fashion capital of the world to excel in his career. On the day of Raksha Bandhan, his elder sister finds out that her brother has qualified for an internship with a design studio in Paris. Overjoyed, she decides to step up and support her brother's dreams by sponsoring his ticket to Paris, with the help of Poonawalla Fincorp's collateral-free personal loan offering. The young and budding fashion designer is overwhelmed with emotions and hugs his sister affectionately, expressing his gratitude.
This heart-touching tale signifies the importance of breaking down stereotypical barriers and treating familial relationships and the bond not defined by gender, roles, or any other factors. It also highlights how Poonawalla Fincorp's convenient and accessible financial solutions empower family members to enable their dreams.
Here is the video to see the complete film
About Poonawalla Fincorp

Poonawalla Fincorp Limited ("the Company") is a Cyrus Poonawalla group promoted non-deposit taking systemically important non-banking finance company (ND-SI-NBFC), registered with the Reserve Bank of India (RBI). The Company started operations nearly three decades back and is listed on the BSE Limited (BSE) and the National Stock Exchange of India Limited (NSE).
The Company's identity "P" stands for Passion, Principles, Purpose, People and Possibilities. The Company has widespread coverage across 19 states. The Company has standalone AUM of ₹ 17,776 crore as on June 30, 2023, and employs around 2300 people. The Company's financial services offerings include pre-owned car finance, personal loans, loan to professionals, business loans, loan against property, supply chain finance, machinery loans, medical equipment loans and consumer loans.
For more information, please log on to: www.poonawallafincorp.com
For media queries, contact: corporatecommunications@poonawallafincorp.com