New Noida: A New City Spread in 21,000 Hectares to Come up Soon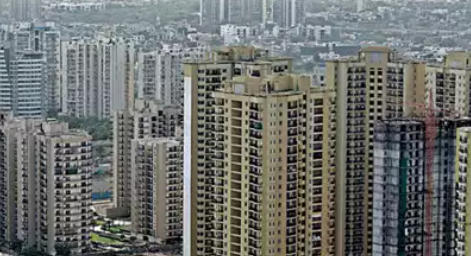 As the demand for industries, commercial projects, and urban development surges due to the burgeoning population, Noida, a bustling city in Uttar Pradesh, faces limited land availability for further expansion. Therefore, Noida Authority has identified 21,000 hectares of agricultural land in 86 villages of Gautam Budh Nagar and Bulandshahr districts and commenced development after the approval of the master plan, which is expected in August.
New Noida
The vision for New Noida encompasses dedicated zones for industries, offices, universities, and residential areas, aiming to accommodate the growing demands of the ever-expanding population. According to the draft masterplan, approximately 8,100 hectares will be allocated for industries, 1,600 hectares for educational institutions like medical and engineering colleges and universities, and another 2,000 hectares will be designated for residential projects.
"The ambitious objective is to increase the current number of industries in Noida by manifold, transforming it into a flourishing industrial and commercial hub. The development will promote long-term infrastructure and Socio-economic growth in the region. With such encouraging possibilities, New Noida is positioned to become a highly appealing destination," says Mr. Sanchit Bhutani, Managing Director, Group 108.
Notably, the Noida Authority has allocated Rs. 1,000 crore for land acquisition and internal development in New Noida this year. This financial commitment underscores the authorities determination to bring the vision of New Noida to fruition and propel it towards success.
"The implications of New Noidas development are significant and extend beyond its immediate borders. With the region being carefully planned and structured, it has the potential to transform the entire landscape and bring Noida back to its former glory. This ambitious project aims to outshine emerging areas like Yamuna Expressway and cement Noidas position as a dynamic economic hub," says Mr. Amit Modi, Director, County group.
"New Noida holds immense promise with its potential for comprehensive development encompassing industrial, commercial, and residential sectors, making it a compelling opportunity for investors, businesses, and residents alike. The enthusiastic response from the industrial and real estate communities further validates the importance and ambition behind this endeavour," says Mr. Sanjay Sharma, Director, Ska Group.
One crucial aspect of the master plan is the implementation of a satellite-based Geographical Information System (GIS), which will play a pivotal role in its development. This modern technology will allow potential investors to access essential information about all the zone and sector plots of New Noida from the convenience of their homes. Prospective investors will be able to explore details such as plot location, size, proximity to roads, water and sewer line connectivity, greenbelt areas, park locations, and the current status of each plot. This user-friendly approach will highly boost national and international investments in New Noida.
"The development of New Noida is poised to be a game-changer for the entire region. With carefully designated zones for industries, offices, educational institutions, and residential areas, this ambitious project promises to fulfil the ever-growing demands of Noidas population," says Yash miglani, MD, Migsun Homes.
Leveraging modern technologies like GIS and with substantial financial backing, the future of New Noida seems promising and exciting. As the region eagerly awaits the approval and acceptance of the master plan, the dawn of New Noida heralds a new era of prosperity, innovation, and urban development.