Met Gala 2023: Top 10 stand-out moments from the 'Oscars of Fashion'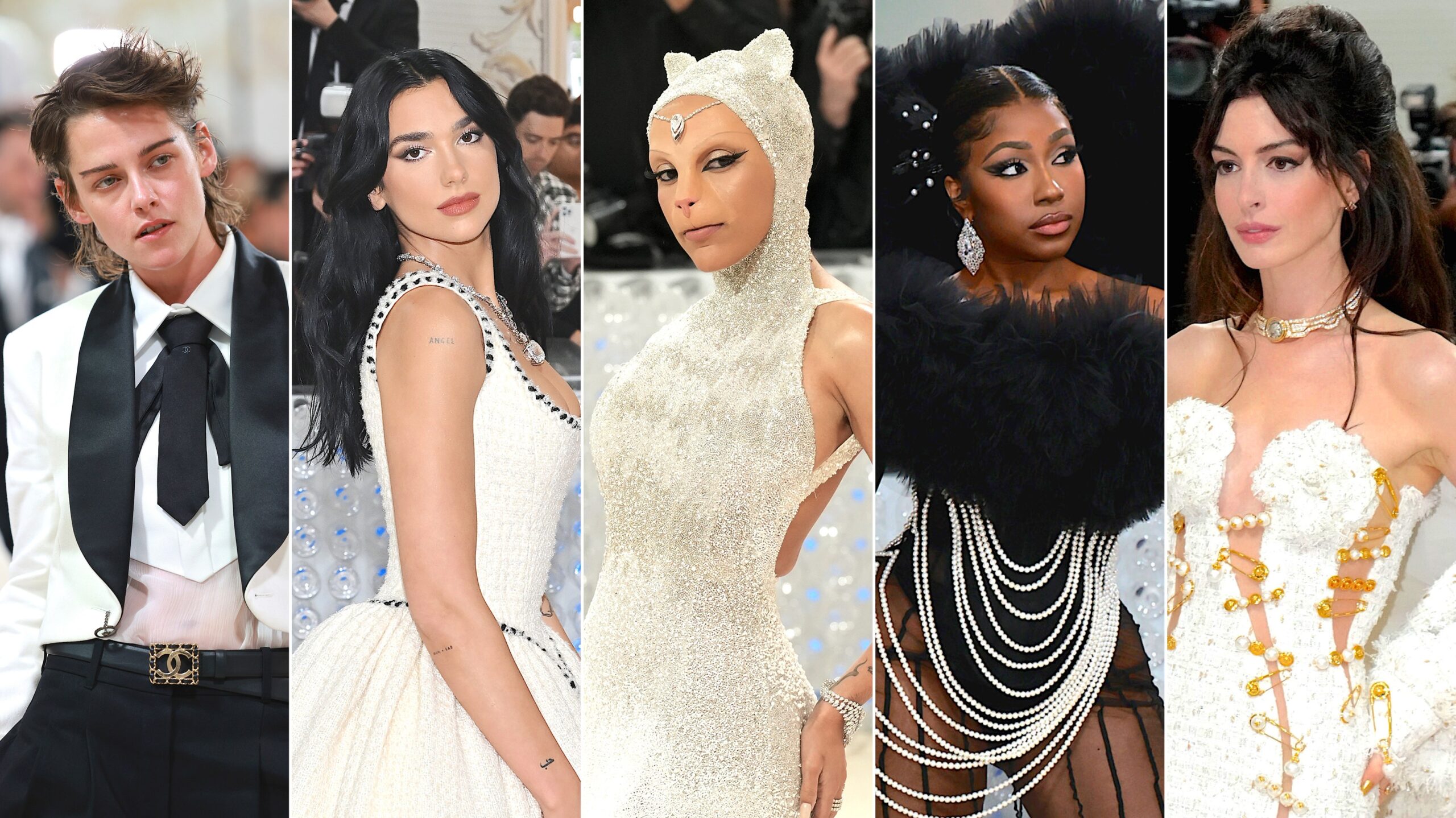 The fashion world was abuzz with excitement as the much-awaited MET Gala 2023 finally came to fruition.
 "Karl Lagerfeld: A Line of Beauty"
 This year's ball drew its theme from the Costume Institute exhibit, 'Karl Lagerfeld: A Line of Beauty'. In homage to the legendary fashion icon and former creative director of Chanel, Karl Lagerfeld, Hollywood's celebrities unleashed their sartorial creativity to pay tribute to the maestro.
The star-studded event held at the Metropolitan Museum of Art in New York City saw an array of fashion and entertainment icons taking to the red carpet in their most avant-garde ensembles. From striking silhouettes to bold embellishments, the guests pulled out all the stops to pay homage to Lagerfeld's legacy in the most creative and imaginative ways possible.
A-listers such as Margot Robbie, Nicole Kidman, and Miranda Kerr represented Australia on the red carpet, while vintage Chanel, black and white, and asymmetric designs dominated the theme. In a fitting tribute to the late trailblazer, celebrities went the extra mile this year, with some sporting head-to-toe body paint, bedazzled skin, ostentatiously modified locks, and transformative facial prosthetics.
Indian Celebs at Met Gala 2023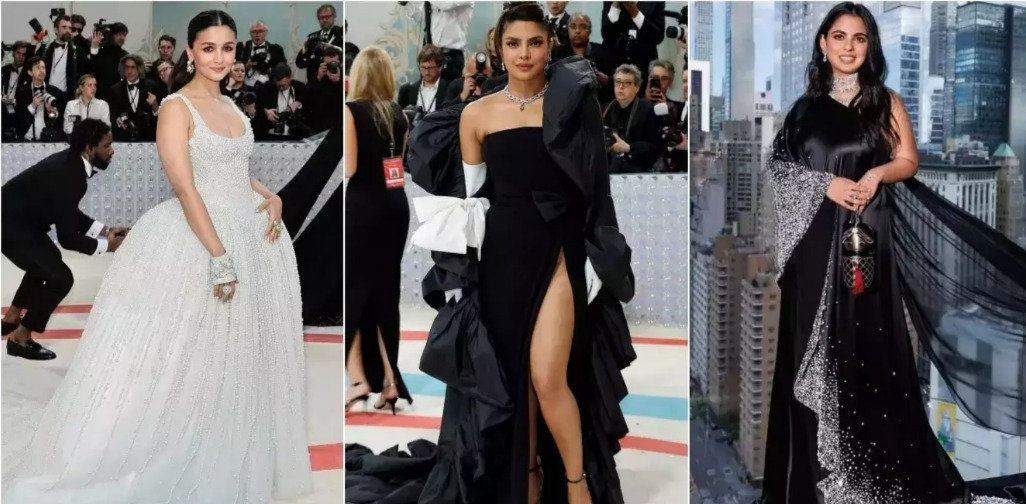 Priyanka Chopra made quite the fashion statement at the Met Gala 2023 with her Maison Valentino ensemble. The all-black strapless dress hugged her curves perfectly and boasted a bow, while the daring thigh-high slit added a touch of glamour and secuctive allure.
Alia Bhatt made her Met Gala debut in the 2023 edition of the gala as she walked the red carpet in a dreamy white dress adorned with pearls. Alia kept in sync with this year's theme 'Karl Lagerfeld: A Line of Beauty' as she stuck to a white outfit and wore fingerless gloves in Karl's honour. Alia had a princess moment at the red carpet as she waved to the photographers with a beaming smile. She also posed with designer Prabal Gurung.
Another custom Prabal Gurung creation was seen on entrepreneur Isha Ambani at this year's Met Gala. She was donning a sumptuous black one-shoulder outfit with hand-embellished crystal and pearl detailing on the border with a long silk chiffon train in the same color.
10 stand-out moments that you may have missed in the Mayhem
If you missed the red-carpet arrivals, are playing catch up at home, or are just keen on recapping the night's highlights, We've compiled a list of 10 stand-out moments that you may have overlooked amid the commotion.
1- A cat-astrophe on the red carpet
Grammy Award winner, Doja Cat and the eccentric actor and musician, Jared Leto, sported their own takes on the theme by honoring Lagerfeld's beloved cat, Choupette. Jared Leto, quite literally embodied Choupette. Who wore it better? We'll let you decide.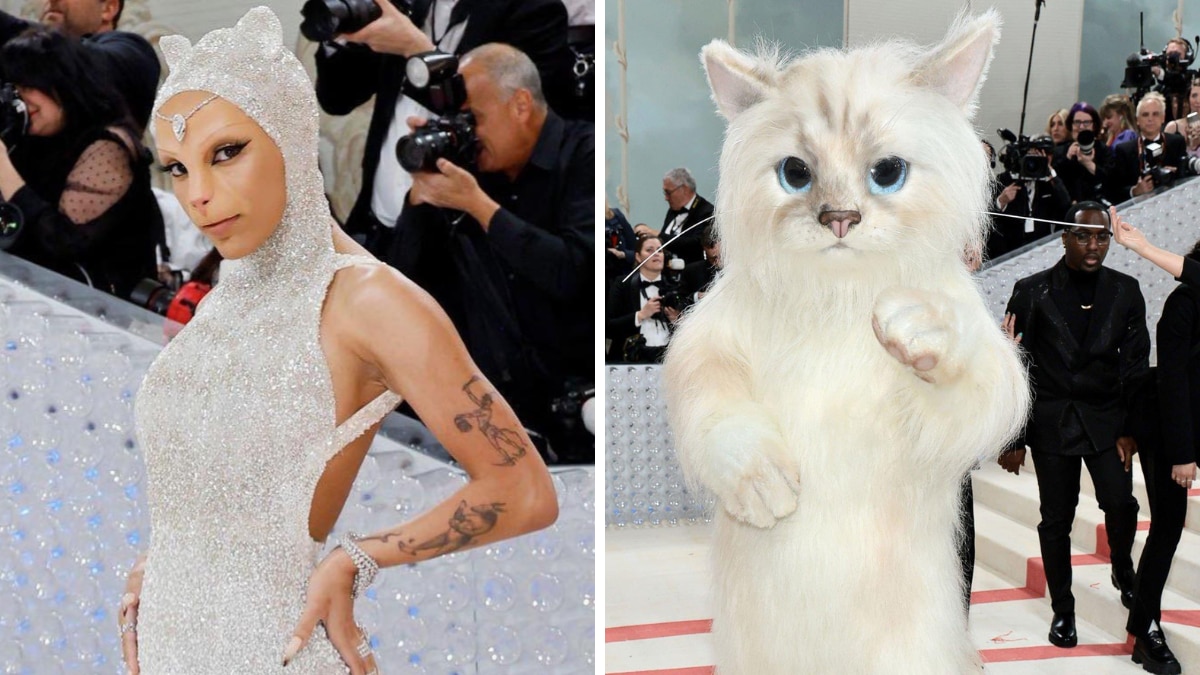 2- There was no one, but two pregnancy reveals
Tennis superstar Serena Williams and former Victoria's Secret model Karlie Kloss both introduced the newest additions to their respective families this evening, debuting a baby bump each on their way into the prestigious event.
Great minds think alike, right? US actress and director Olivia Wilde and Chinese-American born actress and filmmaker Margaret Zhang were snapped in almost identical outfits on the red carpet this year. Each star unveiling their own take on Lagerfeld's 1983 Chloé dress. One, white and gold, the other, black and bronze.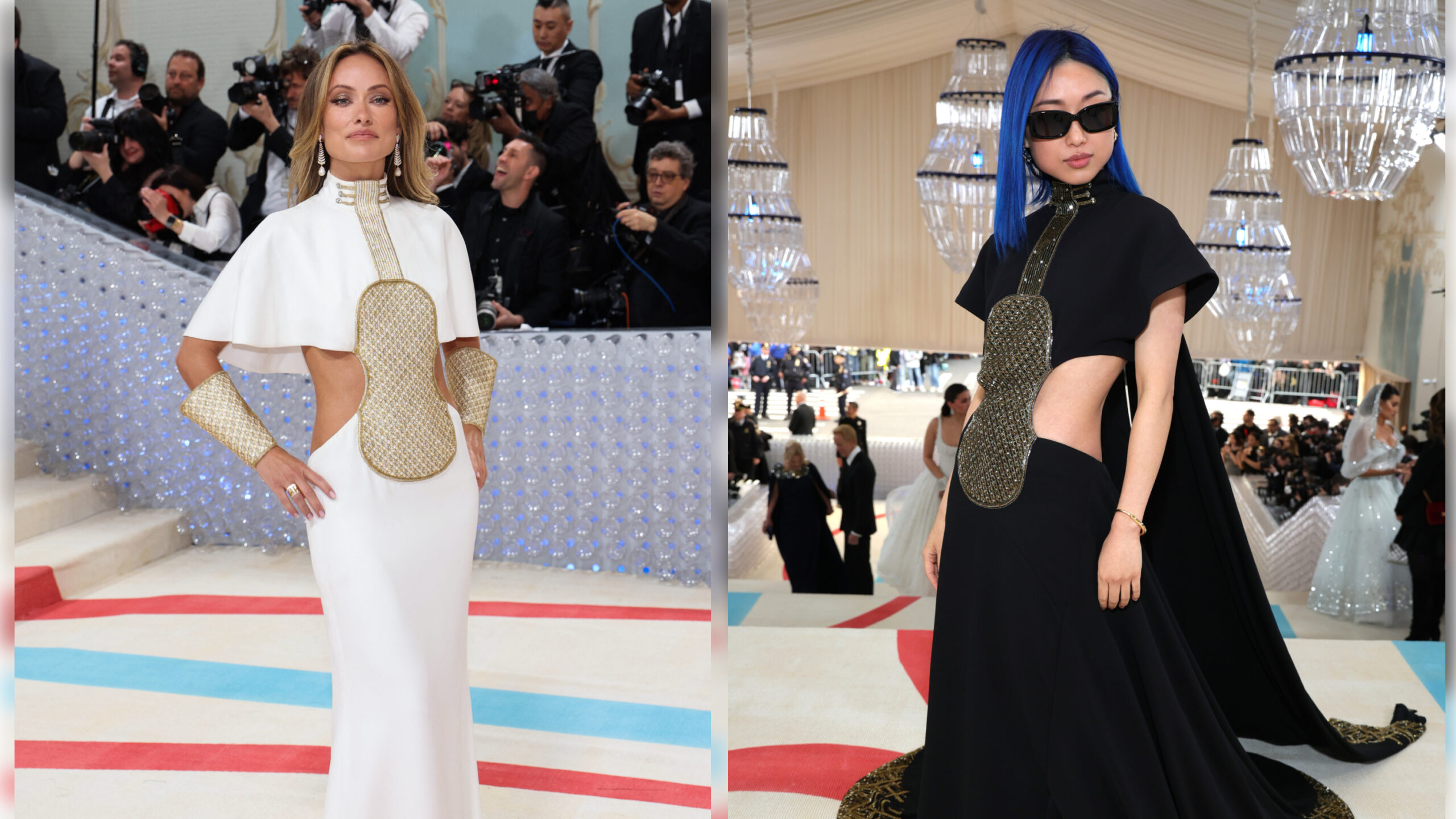 4- Lil Nas X came dressed in silver body paint
Lil Nas X made the case that less is more on the red carpet of the Met Gala when he showed up in a lot of silver body paint, rhinestones and pearls and not much else (save for a metallic thong, silver boots, and a bejeweled face mask). Like the similarly feline-inspired Doja Cat, he seemed to have a good time meowing at reporters on his way into the event.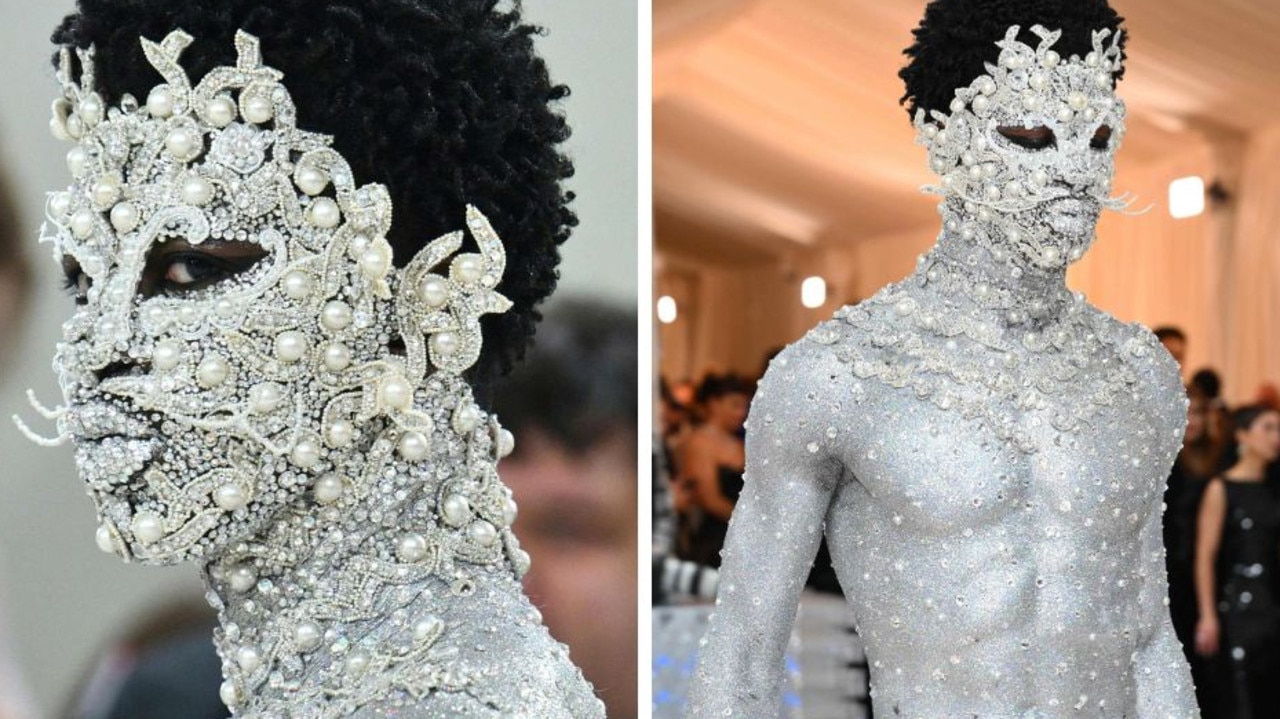 5- Doja Cat meowed her way through her met Gala interview
Doja Cat made her Met Gala debut dressed as Karl Lagerfeld's cat, Choupette, donning an Oscar De La Renta ensemble that perfectly captured the essence of the cat. While sporting her feline disguise, Doja Cat gave a memorable interview to Emma Chamberlain on the champagne carpet, responding entirely in "meows." This exceptional performance will undoubtedly be remembered as one of the most committed instances of method acting ever seen, if bizarre.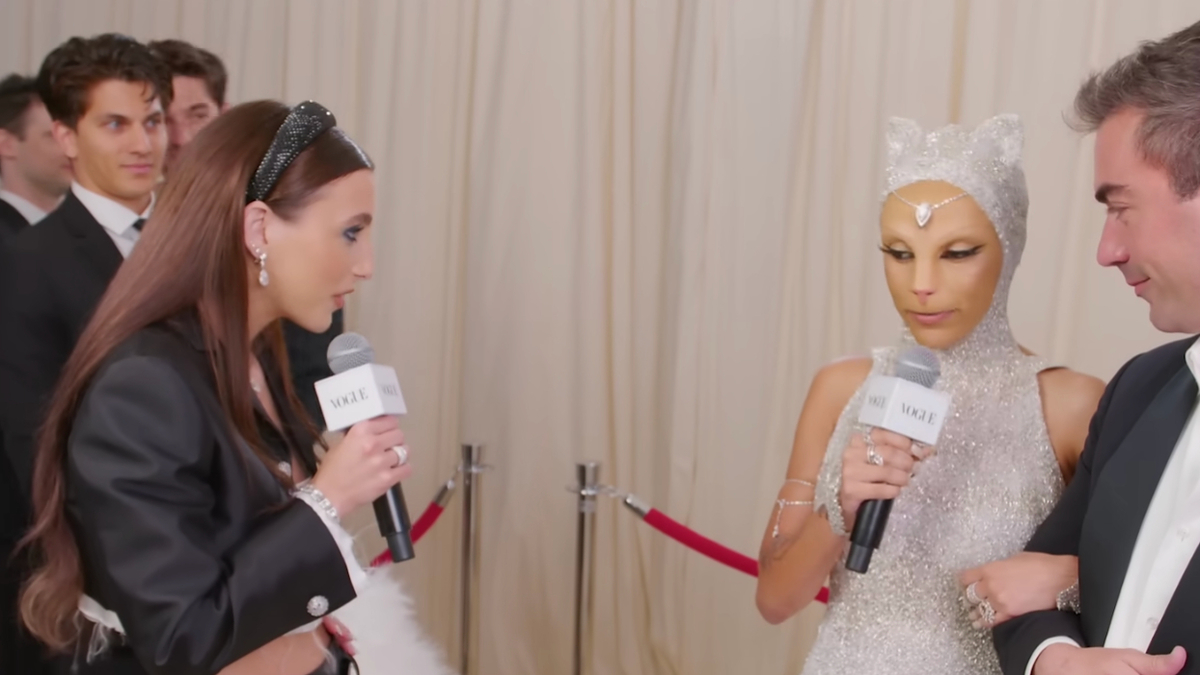 6- Hairography
Pugh went all the way with a dramatic new buzzed haircut, which she accentuated with a towering black feather crown. Cara Delevingne chopped her locks and dyed them silver in a nod to Lagerfeld's signature ponytail, Amanda Siegfried channeled Studio 54.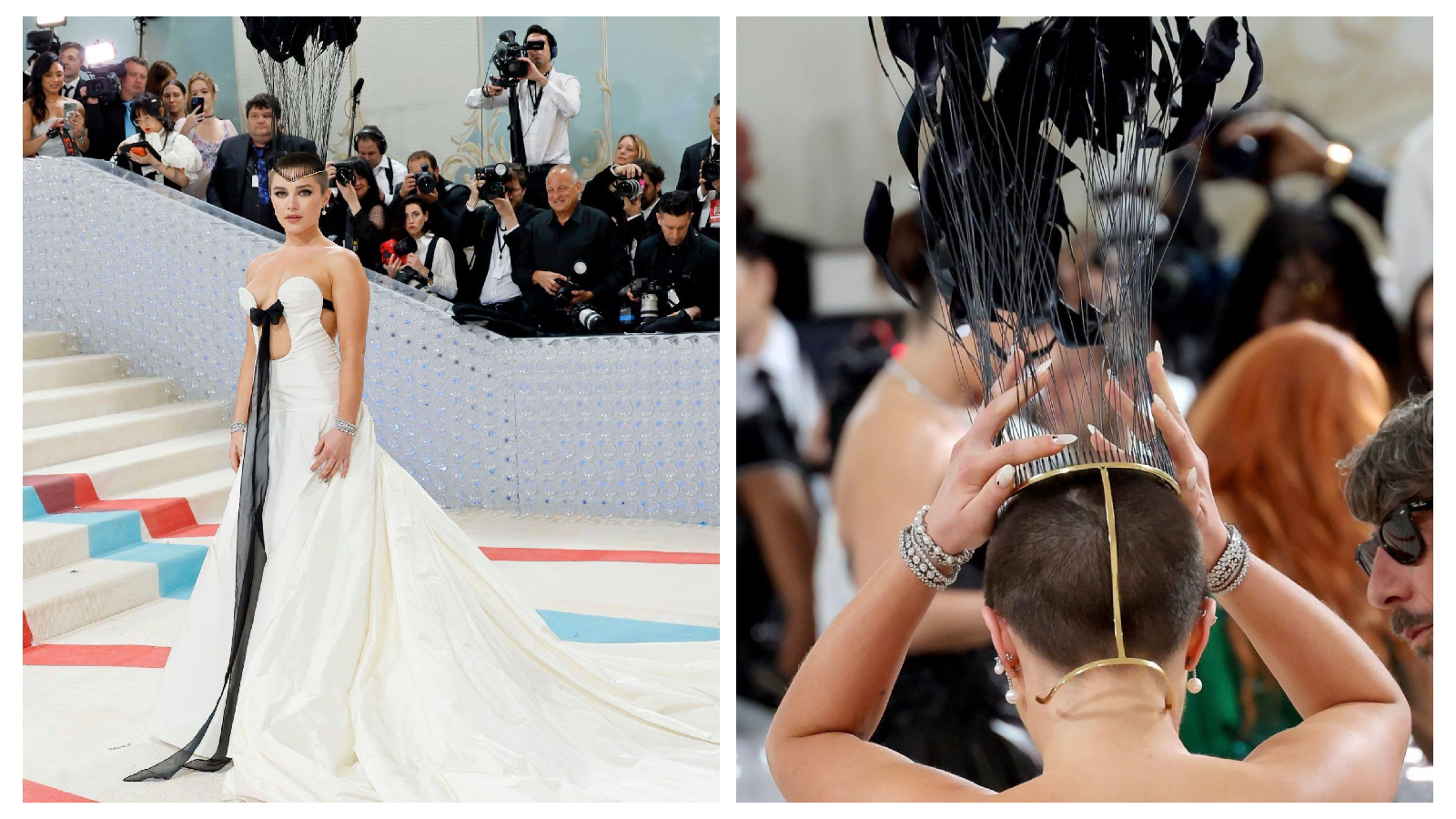 7- Couple Dominance
It was a night of superstar couples on the red carpet, with music's golden pair Rihanna and A$AP Rocky, Nicole Kidman and Keith Urban, Hugh Jackman and Deborra Lee Furness, Nick Jonas and Priyanka Chopra, Taika Waititi and Rita Ora and the newlywed Peltz-Beckhams all in attendance.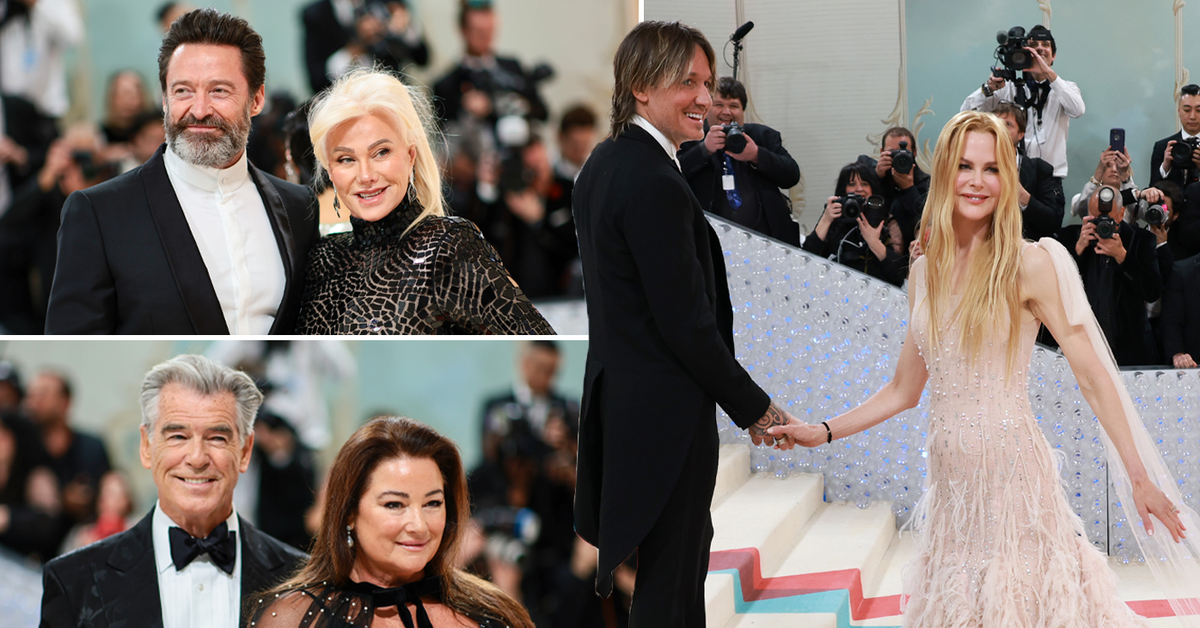 8- Janelle Monáe did an outfit transformation on the red carpet
Janelle Monáe caused a stir on the red carpet with her striking black and white Thom Browne coat and a Choupette-shaped purse. But she took it a step further by releasing several layers of her ensemble, turning the oversized tweed dress coat into a sheer black trapeze dress.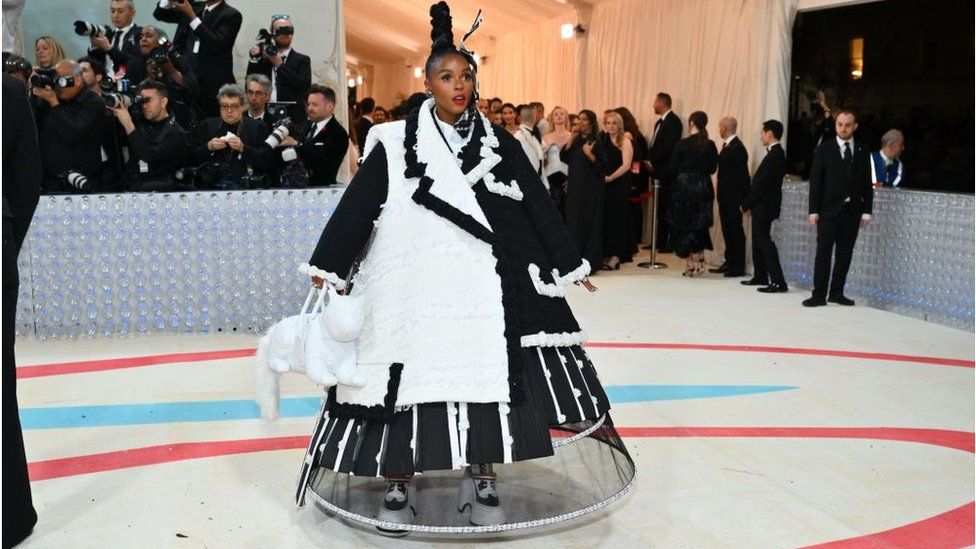 9- Anna Wintour debuted her new boyfriend, Bill Nighy
Vogue chief, Anna Wintour walked the steps of the Met arm-in-arm with actor Bill Nighy, much to the internet's delight. Following years of rumours, the two took the 2023 Met Gala as the opportunity to confirm their relationship. She wore a gown and coat from Chanel's SS23 collection, while Nighy opted for a sleek navy suit.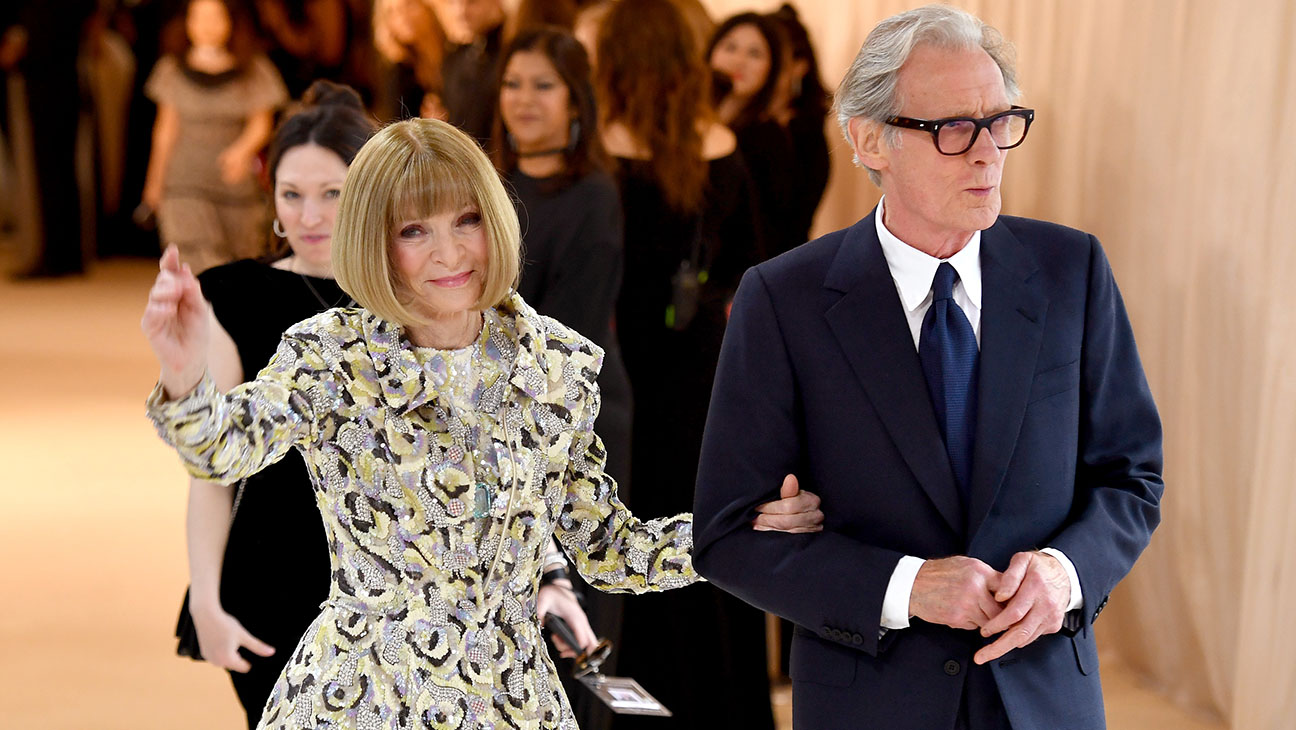 10- Nicole Kidman dazzled in the same dress she wore for her Chanel No. 5 ad…20 years ago
Nicole Kidman walked the red carpet looking like a million bucks wearing a Chanel Haute Couture gown from 2004, an archive from the Karl Lagerfeld era. She wore this gown in a short commercial in the same year which was directed by Baz Luhrmann. The outfit was designed by Karl himself and Nicole wore it to honour the iconic moment.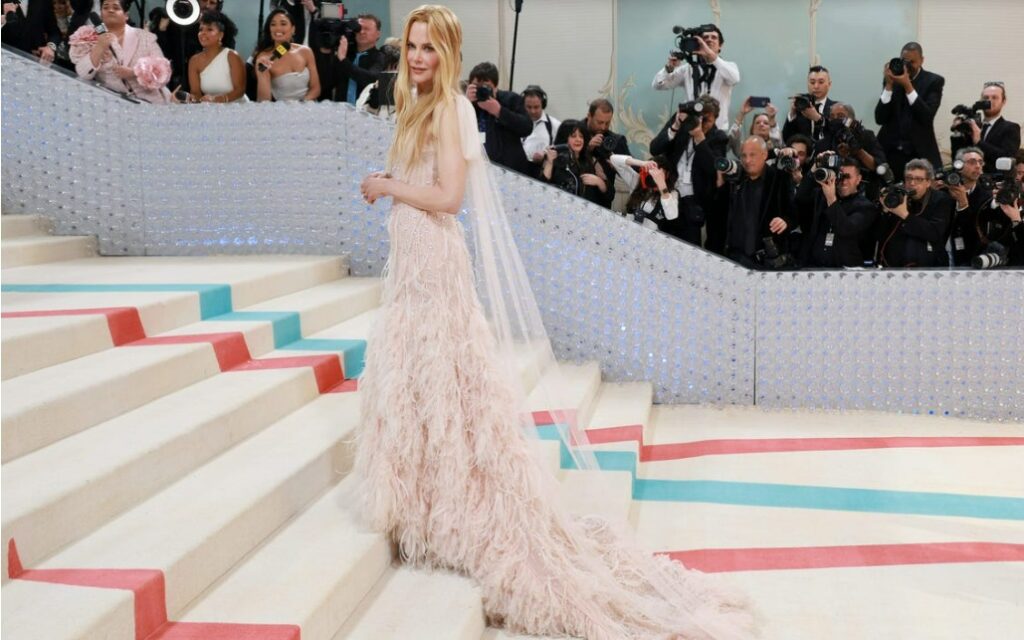 A Cockroach Became The Unofficial Mascot
While photographers at the Met Gala yell over each other to get the perfect shot, one photographer had no competition shooting an unwelcome guest on the carpet.
A cockroach was the object of his camera lens, and it has since been hailed the 'unofficial mascot' of the Met Gala. One viewer crudely commented, "They're letting anyone to the Met Gala now".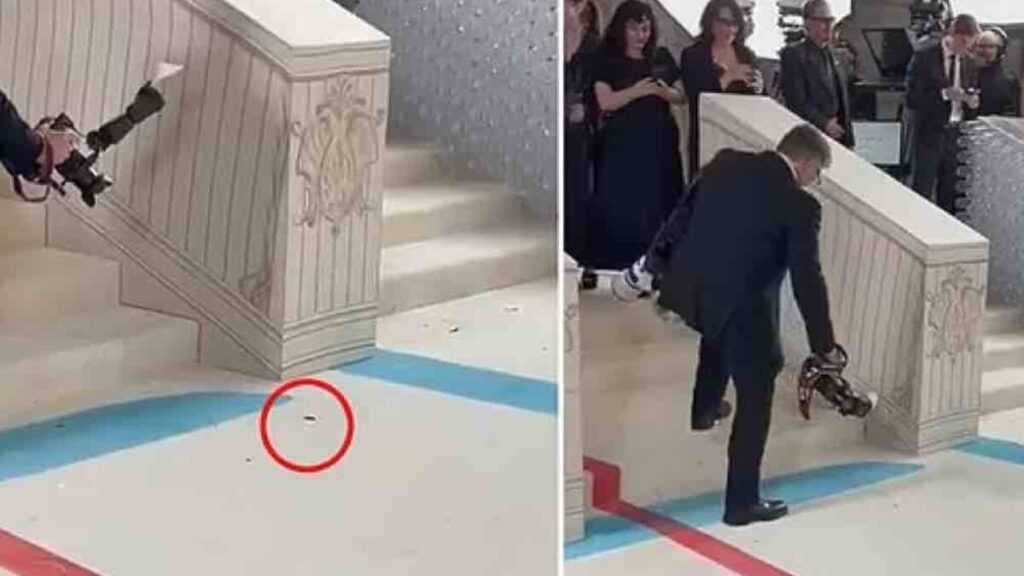 There's no mistaking the looks on display at the 2023 Met Gala are among the best seen in recent memory. As the curtains close, we bid adieu to another year of unforgettable fashion moments and breathtaking exhibits. Until the next edition of this iconic event, we can only anticipate what the future has in store for fashion's most exciting night.