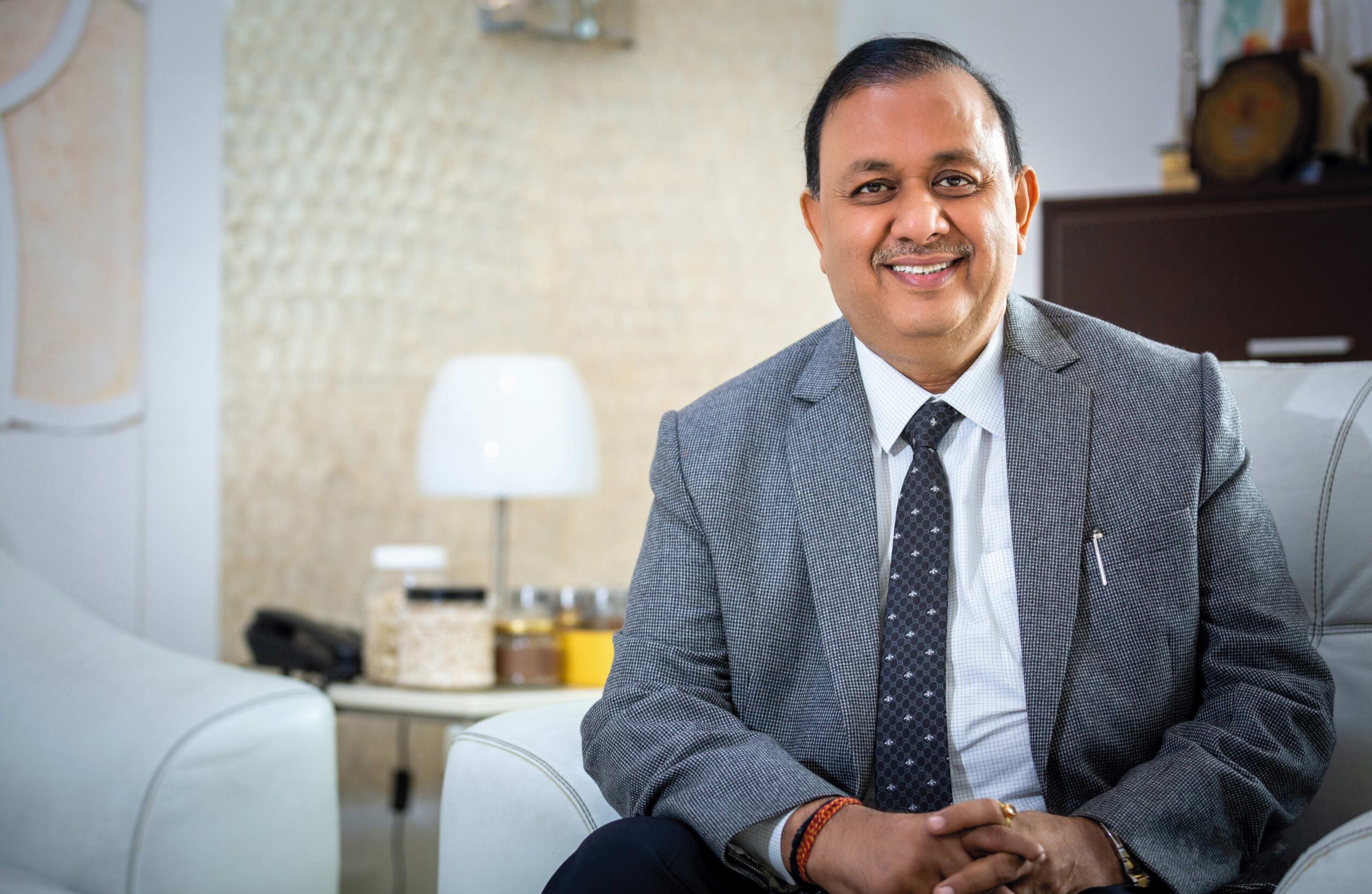 By Ashok Todi, Chairman, Lux Industries Limited
In order to stay competitive in this fast-paced fashion industry, the key lies in thinking, planning, and executing a notch above…always. Lux Industries Ltd. was certified for ISO 9001:2015, validating its credentials to consistently manufacture quality products and is acknowledged as a Star Export House by the Government of India. In 1995, Lux Industries Limited was incorporated as a Public Limited Company, making Lux the flagship company of the group. The year 2001 was a monumental year for us as we launched our flagship brand Lux Cozi.
A decisive transition
For decades, the Lux brand was synonymous with mass market innerwear products. However, in the last few years, the company shifted the needle. The decisive shift was marked by two major initiatives; one, the Company began to enhance its exposure to outerwear products through organic initiatives and two, brand Lux began to market a larger proportion of value-added products. These initiatives not only represent the emergence of a new Lux, but also helps the company deliver consistent growth in revenues and profitability.
Despite the challenges the innerwear industry has been witnessing because of volatile raw material prices, the company has shown resilience. Cotton and yarn prices have been quite volatile in the last few quarters, leading to some pressure on margins and inventory losses. However, the prices of both cotton and yarn seems to have stabilised as the production is expected to increase, offering relief to the entire cotton value chain and the hosiery industry.
At Lux, we strive to produce quality products for customers through state-of-the-art equipment. The best quality machinery imported from various parts of the globe is used to manufacture the Lux brand of products. Both our updated machinery and superior raw materials have been housed in our project in Dankuni, West Bengal. Spread over 21 acres, it is one of the largest in Asia and also has an in-house processing unit. The machines we use are sourced from reputed leaders in the field like Mayer & Cie, Morgan Tecnica, Unitex, and more. With hundreds of operators and senior technicians, we make sure that this equipment is performing at optimum capacity and cared & maintained for on regular intervals.
A dedicated approach to brand-building
In the current market, Lux is more visible than ever, staying on top of the consumer's unaided recall. We are more potent, generating even more focused recalls related to attributes of reliability, superior price value, portfolio solution and respect-enhancing. I have always believed in the strength of marketing. Effective marketing and advertising connect us with people. The company positioned the product around a 100% cotton positioning and naturalness, ideal for a tropical climate.
Apart from using Digital OOH and the huge format billboards, we have also paid attention to utilising the strength of social media platforms and print mediums. As a part of marketing initiative, the company has also roped in names like Sourav Ganguly, Jacqueline Fernandez, Vijay Deverakonda, and Varun Dhawan to represent Lux Cozi. These targeted and dedicated collaborations and campaigns have helped Brand Lux create a deeper connect with its consumers.
Going forward, we see ourselves growing at an attractive gallop with superior realisations, and extending the brand Lux from the usual inner wear to fashionable outerwear, with a deepened brand recall. At Lux, we see ourselves at the bottom end of a long growth curve. We don't just see ourselves growing; we see ourselves growing at an attractive gallop, we see ourselves growing around superior realisations, we see ourselves extending from the usual inner wear to fashionable outerwear and we see a deepening of our recall. If you need any respect-enhancing hosiery product, Lux will be at hand to fulfil those needs.