Karan Johar Trolled For Promoting Matrimonial Site For IIT-IIM Graduates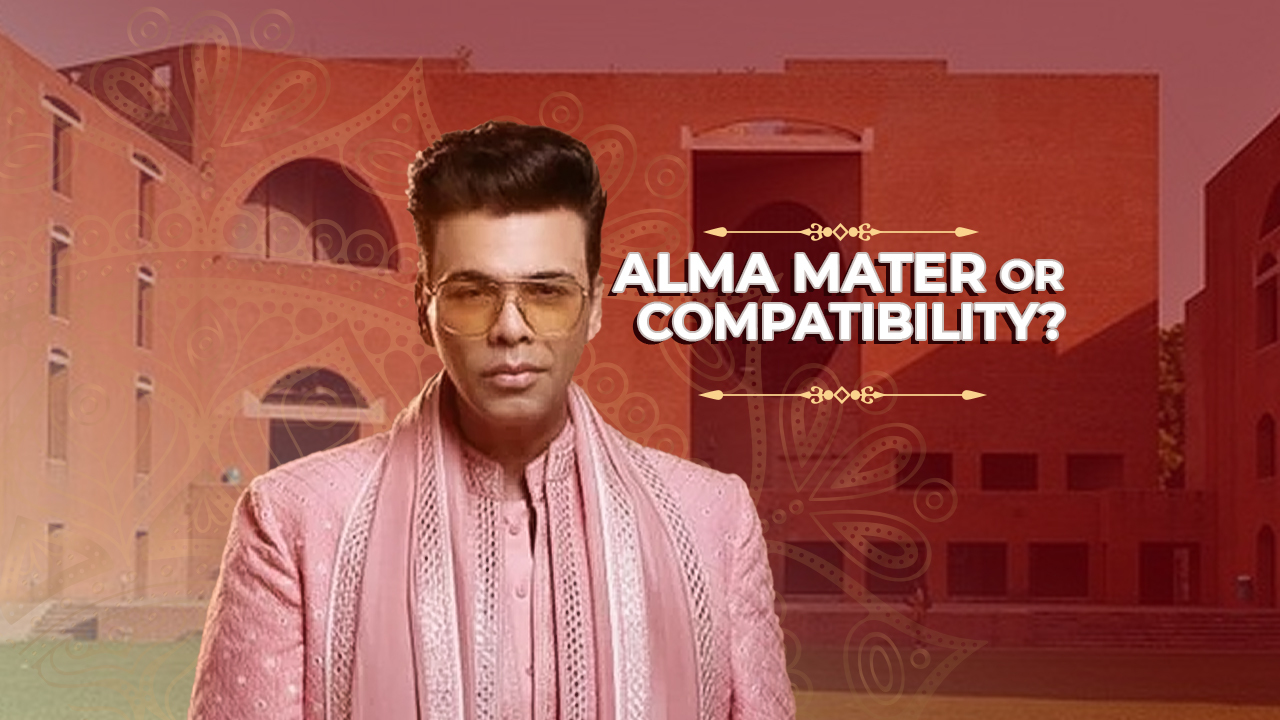 A couple of days ago, netizens went crazy over a new matrimony app that was launched specifically for graduates passing out of IIT, IIM, and other premium institutes. It highlighted how obsessed our society is when it comes to looking for brides and grooms from such elite institutes. It helps promote this elitist culture, which many looked down upon.
Recently, it has been seen that Karan Johar is promoting one such website – IITIIMShaadi.com and he has been ridiculed for that. He went to Instagram and posted a video for the website and stated that there could be no other matrimonial platform compared to it. 
 His post reads this: 
"Hum ek baar jeete hai, ek baar marte hai. Aur shaadi bhi ek hi baar karte hai. Isiliye, bahot zaruri hai ki life partner ka decision humara correct ho. Aur yeh aasan nahi hai, especially for highly-educated people. Kyuki agar aap highly educated ho toh aap age, caste, height, vagera dekhne se pehle, ek partner me mental compatibility dhundte ho," he says.
If you translate this, we live once, die once, and marry only once. It is important we make a decision when looking for a life partner. This is not easy if we talk about highly educated people before thinking about height, caste, etc. They basically look for mental compatibility in a partner.
As you visit the website, you will get to see "Alma Mater Matters" with Karan Johar standing by the side. He also writes a caption stating, "A matrimonial platform like no other – IITIIMShaadi.com! They invite alumni from the best colleges in various fields and ask them to register and find a match amongst themselves.
A lot of people commented and trolled Karan Johar for his elitism. Many thought that the entire concept was quite offensive. Many people couldn't even believe it and thought this might be a joke. That makes sense, as one comment mentioned what would happen if every Ivy League would start making matrimonial sites. Let us take a sneak peek at a few comments:
One person said that this entire concept is very offensive. It seems as if an IIT/IIM alumni could be capable only of someone from the same college. This sounds ridiculous!
Another person thought this was not at all a progressive thought in our society and ridiculed Karan for promoting such a platform.