Are you ready for a Hogwarts-themed Metaverse wedding?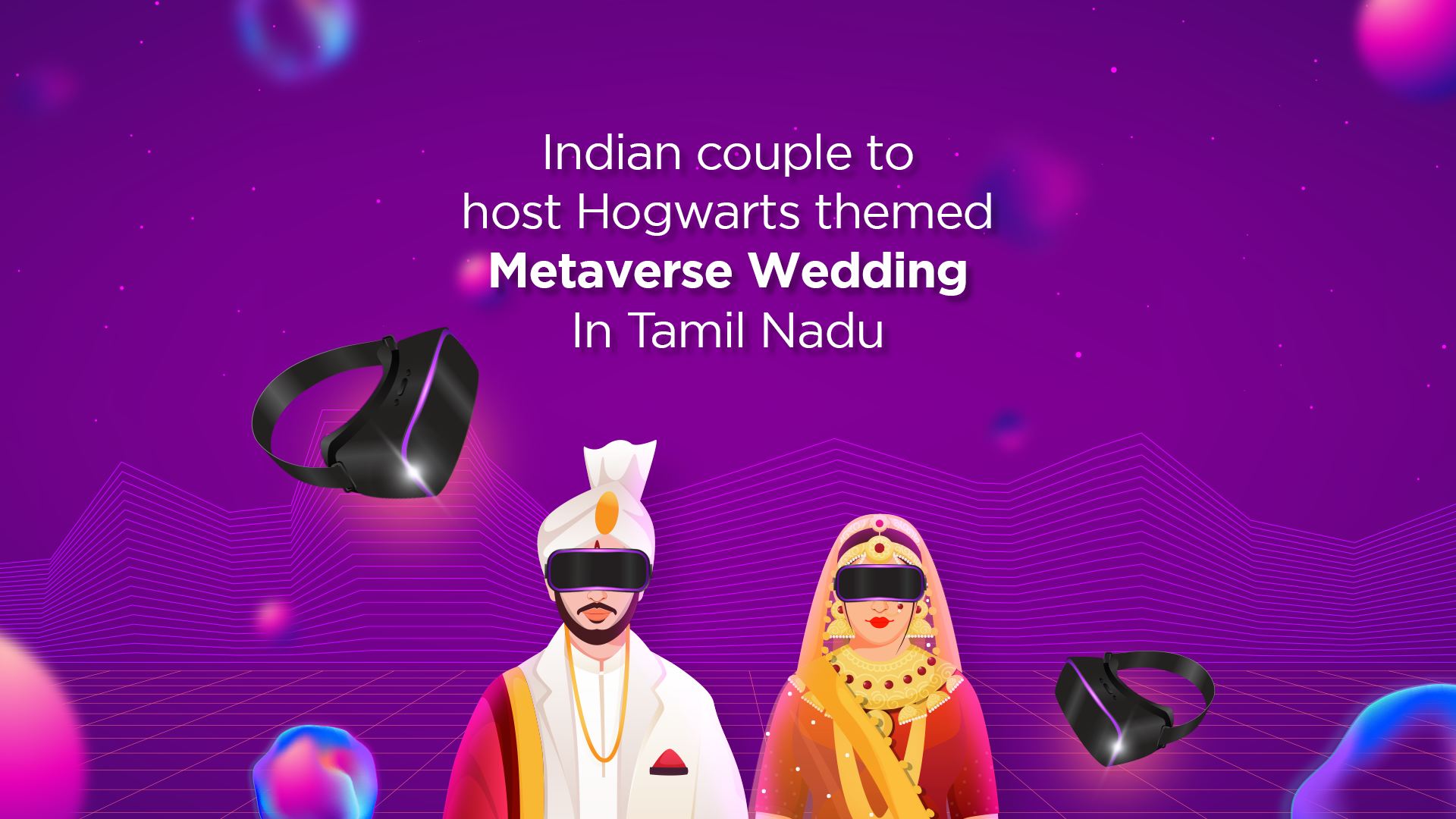 What would you want your big day to look like? What about a destination wedding? Isn't it romantic to get married in the mountains or what about a beach? Do you know what's more extraordinary and beautiful? A wedding within a metaverse!
A modern couple from Tamil Nadu, Dinesh S P and Janaganandhini Ramaswamy is set for an extraordinary wedding in a virtual world. Metaverse is a virtual world created through Blockchain technology and technology based on augmented reality and Virtual reality.
These digital technologies help to create a world different and detached from reality. Metaverse is a 3D universe where people can experience things differently called Miniature (Avatar). Moreover, these virtual universes let people play games and do things similar to reality, but in a completely different visual world. Technology has advanced so much that now it can help create a world within a world.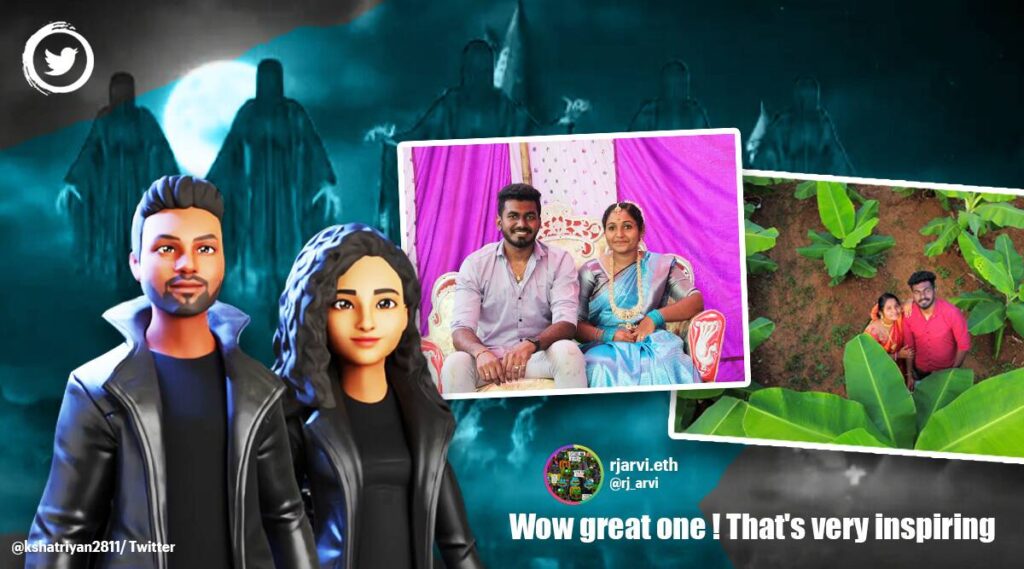 The couple plans to tie the knot on the 12th of February 2022 at Shivalingapuram hamlet in Tamil Nadu. But the reception would be conducted virtually away from reality within a Hogwarts-themed metaverse.
I know it's alluring to get married at a beachside destination, the mountains, or somewhere like a Royal destination in Jaipur. But, what is more, unique is getting married away from reality, within a completely different world. The couple from Tamil Nadu has decided to set an example by choosing something extraordinary to make their big day memorable and historic. Yes! This is the first time a couple is getting married in a metaverse.
Wait! There is something more on the table. The couple Dinesh and Janaganandhini plan to host a Hogwarts-themed wedding at the main venue before taking off for the reception away from reality.
The couple met on Instagram. This explains why they would want to get married in a virtual world. Isn't it? Just kidding!
The guests would be given login information and choose their Avatar, whereas the bride and groom would already have avatars dressed up in traditional. Being a cryptocurrency and Blockchain tech enthusiast, Dinesh had been digging down the whole of Ethereum since last year. Thus, the wedding was planned based on his idea and interest in this advanced technology. Ethereum has been a trending topic lately. The youth of the twenty-first century are more interested in experimenting with technology today when our grandfathers, in their youth, around fifty years ago, were all worried about making a family.
Well, thanks to technology and the human brain, now we have something more unique and smarter to look forward to. The guests at the wedding can give the couple "Shagun" in cryptocurrencies and through net banking. Moreover, the guests can choose their attire for the Avatars from either Western or Eastern. Interesting!
So, who is ready to attend a Hogwarts-themed wedding at the metaverse? Unless you don't have an invitation!