Everything you need to know about Omicron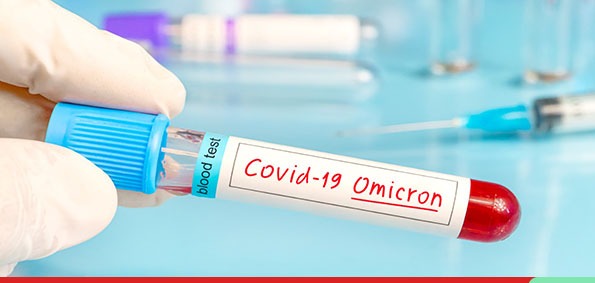 The World Health Organization (WHO) has announced its newest findings after labelling the coronavirus strain B.1.1.529, also known as 'Omicron,' as a variant of concern due to its large number of mutations that make achieving immunity a bit more difficult.
It was also related to a recent increase in case numbers in the Gauteng province of South Africa, which includes Pretoria and Johannesburg. These two elements rapidly drew the attention of international watchdogs, with the UK Health and Security Agency's top medical adviser calling the variety the "most worrying we've seen."
More than 30 mutations have been found in the variant's spike protein, which is the virus' key to unlocking human cells. This is more than double the number found in Delta. Concerns have been expressed that the antibodies from past infections or vaccinations may no longer be properly matched as a result of such a drastic change. Scientists predict that the virus will be more likely to infect – or reinfect – persons who have immunity to earlier strains based only on the list of variants.
Scientists do not expect the variation to be completely undetectable by existing antibodies. But, they expect current immunizations to provide less protection. As a result, increasing vaccination rates, including third doses for at-risk individuals, remains a critical goal.
Amid fears of the Omicron variant spreading to many countries, the Centre has revised guidelines for international arrivals in India. The government has decided to review the resumption of international flights, introduced stricter guidelines for people travelling from or transiting through 'at-risk' countries.
The WHO is reminding people that the best way to stop the spread of Covid-19 is to maintain social distance at least 1 meter from others, wear a well-fitting mask, open windows to improve ventilation, avoid poorly ventilated or crowded spaces, keep hands clean, cough or sneeze into a bent elbow or tissue, and get vaccinated.