From rickshaw driver to entrepreneur: This man's drive is inspiring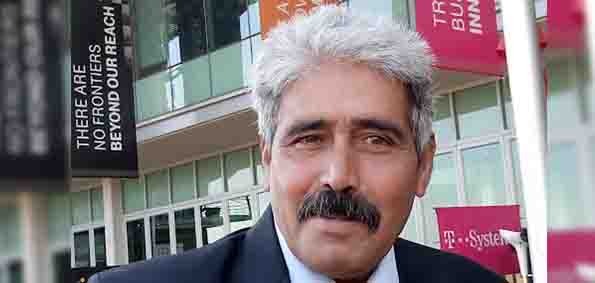 Dharambir Kamboj had to stop education when he was a teenager because his family's financial difficulties obliged him to take care of their farm and herbal plantations. But it wasn't helping him earn enough to support his family and his ailing mother and sister's medical treatment. For a few years, he worked on his farms, but it didn't help him improve his financial situation.
Today, his eponymous company, Dharambir Food Processing sells his patented equipment to 15 nations, generating an income of Rs 67 lakh each year. He attributes his progress over the years to his perseverance and boldness.
From rags to riches
Dharamir went to Delhi in the early 1980s in search of work, but because he lacked a degree, he had to rely on odd jobs to make ends meet. He realized that some of the passengers on his ferries were overpaying for processed fruit goods from Delhi's local markets, which "astonished me."
Dharambir gained a better understanding of the rising market need for herbs, fruits, and extracts during this period of his life. Dharambir was gravely injured and bedridden, yet despite the odds, he returned to his village and resumed farming. However, the idea of fruits and extracted items being sold at exorbitant costs in Delhi lingered with him, and thus he began his research.
He began a variety of organic agricultural experiments over the years, eventually establishing a tiny farming laboratory on his property.
Dharambir was given the opportunity to visit Rajasthan in 2004 by the Haryana Horticulture Department. During his visit, he spoke with farmers about the aloe vera crop and its extracts, which can be used to make medicinal items. His groundbreaking work in mushroom growing, vermicomposting, and other farming techniques earned him numerous awards.
His groundbreaking work in mushroom growing, vermicomposting, and other farming techniques has earned him numerous awards. In 2002, he met a bank manager who educated him on the machinery needed to prepare food goods, but the machine was priced at Rs 5 lakh. "My first prototype of Multipurpose Processing Machine came out after an investment of Rs 25,000 and an effort of over eight months," Dharambir explains.
A positive social influence
The multipurpose processing gadget has received worldwide acclaim as a first-of-its-kind, portable, user-friendly machine that can pulverize, combine, steam, pressure-cook, and extract juice/oil/gel. It can handle a wide variety of fruits and herbs. Dharambir sells these items in India and 15 other countries, including the United States, Italy, Nepal, Australia, Kenya, Nigeria, Zimbabwe, and Uganda, to help fellow farmers and micro-entrepreneurs make more money.
He's also held workshops and training sessions for over 7,000 people across the country on how to run the machines. More than 4,000 of these were females.
The Road Ahead: Challenges and Prospects
Due to financial and logistical issues, Dharambir's production came to a halt, but they were aided by Powering Livelihoods' assistance. "The financial backing and mentorship helped us streamline our company model," he explains.
Dharambir is now trying to expand both within India and beyond. In the future, he hopes to see his food processing devices in at least 100 nations.