Tesla's $1 trillion club membership under threat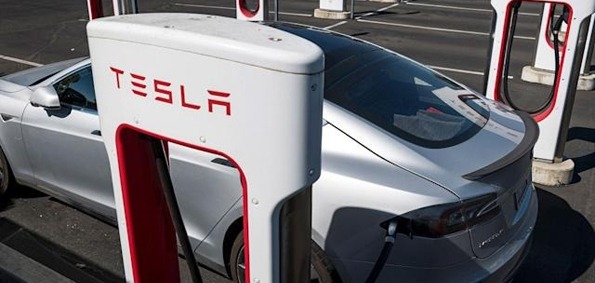 Tesla's stock opened lower for the fourth straight session, putting the electric vehicle maker's membership in the $1 trillion clubs in jeopardy. Elon Musk, the company's CEO, asked Twitter followers whether he should sell a 10% stake in the company, with a sale endorsed by over 58 percent of them. Following Musk's poll on Monday, post which the company's stock has lost about $200 billion in value, and its shares were down 1.8 percent at $1,005.10 before the bell in choppy trade.
In turbulent trading, Tesla shares were down 1.8 percent at $1,005.10 before the bell. Since Monday, the company's market worth has dropped by roughly $200 billion. Tesla's market capitalization will fall below $1 trillion if it breaches the $995.75 threshold.
Last month, the world's most valuable manufacturer joined the trillion-dollar club after receiving its largest-ever order for 100,000 Tesla automobiles from rental car firm Hertz. Based on call option activity in the stock, analysts warned that there could be a greater pullback.
According to papers and market data, Tesla board members filed to sell over $1 billion worth of stock late last month. Tesla call options have seen a surge in interest from both retail and institutional investors, with open interest focused on the Nov. 12 and Nov. 19 expirations. Without holding the underlying stock, a call option allows an investor to bet on price increases.
Despite the drop, the stock is still up about 45% for the year after hitting a string of new highs earlier this year in a wild rise that propelled the business into the trillion-dollar club.