SpinLaunch's wild rocket-flinging launch technology successfully completed its first test flight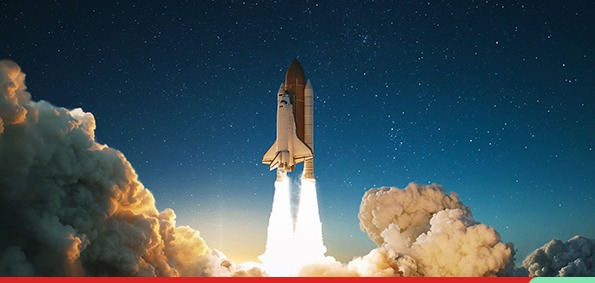 In New Mexico, SpinLaunch successfully tested its innovative kinetic-energy-based launch technology. For its system, which spins up a miniature rocket to hypersonic speed on the ground, the company has attracted more than $110 million in venture money. The final design calls for the rocket to take off and only use traditional chemical propulsion once it is well on its journey to orbit.
For several years leading up to this launch, the business behind SpinLaunch kept quiet about its progress. Jonathan Yaney, the co-founder of SpinLaunch, says, "I feel that the more ambitious and wild the project is, the better off you are just working on it — rather than being out there talking about it."
SpinLaunch was formed in 2014 and is one of the crowded industries of companies attempting to lower startup expenses. The company's first test flight took off from a one-third-scale suborbital accelerator. The accelerator is about 300 feet tall, roughly the same as the Statue of Liberty.
After passing the projectile through a vacuum chamber on a revolving arm, the accelerator propelled the 10-foot (3-meter) rocket aloft from New Mexico's Spaceport America at around 20% of the accelerator's full power output. It will enable them to "verify our aerodynamic models for what our orbital launch vehicles would look like," according to Yaney.
According to the company's creator, the full-scale system is still in the design phase, but the rocket will be smaller, more complicated, and less expensive than the competition. Although the initial test rocket proved "totally flyable" when engineers retrieved it, SpinLaunch intends to pursue reusability with later rockets.
For its ultimate operational launches, the business behind SpinLaunch is looking for a more "coastal location" than Spaceport America, which would be "able to accommodate dozens of launches each day." Yaney stated.
Airbus Ventures, GV, KPCB, Catapult Ventures, Lauder Partners, John Doerr, and the Byers Family were among the investors in SpinLaunch's $35 million fundraising round in January 2020. SpinLaunch had planned to make its first operational flight in 2022 at the time. The company also refused to give CNBC any information on its clientele, despite signing a "launch prototype contract" with the Department of Defense in 2019.