Finding organisational bearings amid the pandemic – Harshbeena Zaveri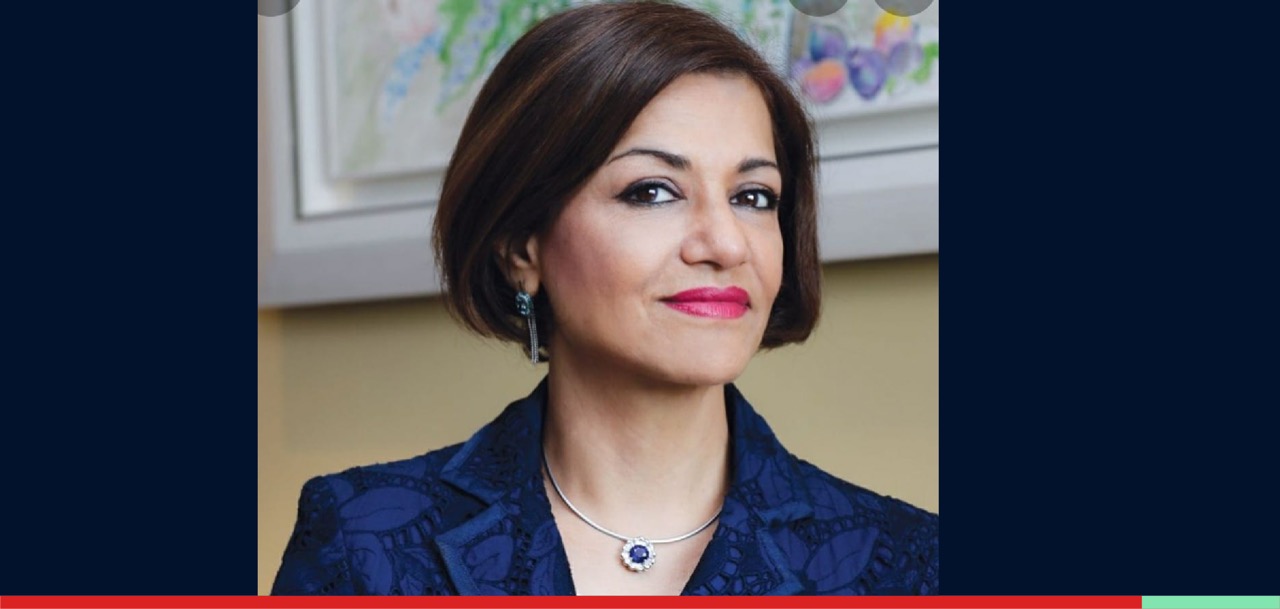 As a seasoned business leader, Harshbeena Zaveri (Vice Chairman and MD, NRB Bearings) has picked up the gauntlet of many an organisational challenge. But the pandemic was a curveball that put her skills to the test.
Q. What are some lessons you've learned or reinforced over the last year since the pandemic began?
I studied Urban Planning and Anthropology at Wellesley, and my favorite adage has been "In the long history of humankind (and animal kind, too) those who learned to collaborate and improvise most effectively have prevailed" from Charles Darwin.
This has been our guiding principle throughout the pandemic; disruptions and crisis situations showcase the strengths of NRB's culture at its best. The 'Collaborate & Improvise' philosophy- to be flexible and to move with the flow helped us bounce back and keep our morale high.
The other learning is that trust can be best built-in uncomfortable situations of acute stress – as such life-threatening situations truly define us – and the same applies to an organization. The true legacy we leave behind is the manner in which we have touched the lives of others and how we handled ourselves in the most difficult phases of our lives. As a leader and the head of an organization, I had the opportunity to influence and use this in every way, each day.
Q. As a leader, what are the key shifts you have made over the last year? Can you tell us more about your responses to the unfolding pandemic situation in terms of the achievements of your business performance over the last year.
Even before the imposition of lockdown, I realised that this is a black swan event, which will not go away quickly and its impact will last for years may be decade. When the lockdown was imposed, I immediately made a plan for the next two years to ensure that our company emerges a clear winner no matter what happens. Recognising that we were in the grip of a life-threatening situation, I decided to display total calmness and an absolute lack of panic to ensure my people feel confident that we can together navigate the terrifying situation that we were faced with.
Within three days, for my first pandemic Townhall, I shared with my employees what my research on the Spanish Flu and my discussions with academicians made me believe the future holds. Why I was certain that this would last for years and that the post covid world would be a very different world than the one we were used to. Why we needed to make a longer term plan, rather than one which was a temporary change post which, we could go back to the old way.
My anthropology background made me aware of the pitfalls- how would we ensure that the "hard wiring" of the past will not come in our way of dealing with the unfolding situation? We debated this internally with my leadership team and decided against a short term solution and instead permanently restructured the company to make it more agile, creating faster decision making processes. Our systems were re-built for a fast changing environment- where plans were only made for three months at a time to future proof our company and protect our employees, customers as well as our shareholders.
We planned a series of Townhalls , so as to be visible to my team and get them to share their innermost thoughts and fears and instil confidence in them.
We decided our advantage was People and Culture. Culture needs to be adaptive to both external and internal realities else survival become difficult. In the same sense, culture or personality only matters When things aren't going right. your flexibility and your character strengths really come out into the open and matter;
Our employee feedback showed that people understood this, and were willing to stand by the company and collaborate to keep us strong. We further enhanced outcomes with attitudinal training of our entire management team NRB adopted an approach of quick and agile decision making to enable the Company to regain financial strength and to mitigate the financial risk created by the pandemic; the focus shifted from post event review to collating information in advance each week, and then creating plans that were most likely to succeed. Our financial performance was exemplary and we did better on both growth and profitability than FY2019 in FY2021 and also have higher employee morale and a stronger, more agile culture.
We developed new products much faster, not just for BS6, and for global platforms that included products for a range of future-ready vehicles such as the latest Hybrid BMW models from Series 3 to Series 5, the hybrid mini Cooper, the latest Ford Ranger and Ford electric F150 Truck, and the Daimler electric version of their best Actros. We are all more confident about the future, knowing that covid has helped us build a culture that makes us a more resilient organization for the long run.
4 Must Reads – Straight from Elon Musk's recommendation list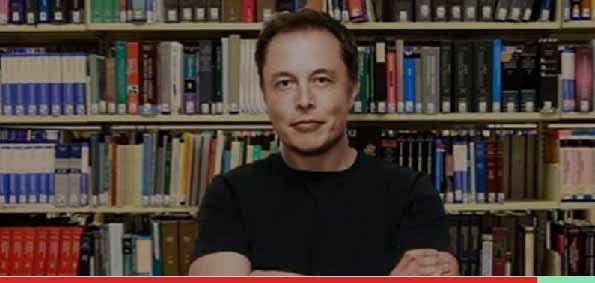 Elon Musk's reading collection includes science fiction classics as well as complicated literature on cutting-edge technologies. His vision as the leader of some of the world's most valuable companies makes it interesting to take a peek into the inner workings of his mind. Musk is also known for sharing his suggestions on social media.
Let's evaluate some fascinating reads from his recommendations.
Steve Jobs, by Walter Isaacson
This book chronicles the ambitious and adventurous life of Apple's brilliant entrepreneur and eccentric creator. Steve Jobs covers the man's successful enterprises, beginning with his early experiences with spirituality and LSD and ending at the pinnacle as a worldwide technology superstar. This is a well-researched book that goes into the thinking of the man behind the world's most valuable technological business.
Life 3.0, by Max Tegmark
The Brief Introduction to Artificial Intelligence, Elon Musk's latest book, is one of the few that explores the idea of AI being used for good rather than harm in the world. Max Tegmark, an MIT scientist, addresses how to keep Artificial Intelligence helpful to humans while simultaneously ensuring that technological progress is consistent with humanity's long-term goals.
The Big Picture, by Sean M. Carroll
The Big Picture is a bold examination of the world we live in and how we may make sense of the vast majority of it through scientific thought. It teaches readers how to think about the most difficult things, such as the origins of life, awareness, and the cosmos itself, using a deductive approach. Sean Carroll is a practicing theoretical physicist with some unique philosophical perspectives. Sean invented the phrase "poetic naturalism", which is addressed in the book.
Superintelligence, by Nick Bostrom
Superintelligence is intended to be a serious, hard-headed examination of the impending arrival of computers that are far smarter than humans. Musk has often warned about the dangers of unfettered Artificial Intelligence, and this book examines the pitfalls of taking technology too far too soon.
Freshwork's inspiring success story makes employee crorepatis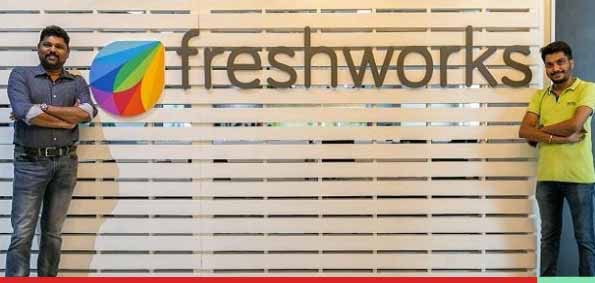 Freshworks Inc., led by Girish Mathrubootham, became the first Indian Software-as-a-Service (SaaS) company to get on the NASDAQ, which helped the valuation of the company reach a sky-high value of $13 billion.
Through stock options, around 500 of Girish's employees turned into 'crorepatis', out of which 70 are said to be under 30.
Born to a former bank officer in 1975, Girish co-founded Freshdesk (now Freshworks) with Shan Krishnasamy in 2010. Atwell College from Australia was the first of many clients on board. The company managed to get 22 clients worldwide in the initial days.
Entrepreneurship is never a smooth journey, with success never guaranteed. "Success and happiness are two different things – One should focus on staying happy irrespective of what is happening around you. We always hold the key to our happiness," says Girish.
Girish also mentions how grateful he is to all his employees and that the 500 new 'crorepatis' deserved a reward for their contribution over the years. About 4300 of Freshwork Inc's employees globally hold equity options in the company.
Girish strongly believes in mentorship. He also founded SaaSBooMi, a community of founders who share hard-learned experiences by making these learnings available to all. "Passion and purpose are more important than almost anything else," said Girish talking about young entrepreneurs looking to leave their mark. In the long run, he hopes to build a SaaS company that is recognized globally.
Shaji Thomas: The Indian Superhero who is saving the Amazon Rainforest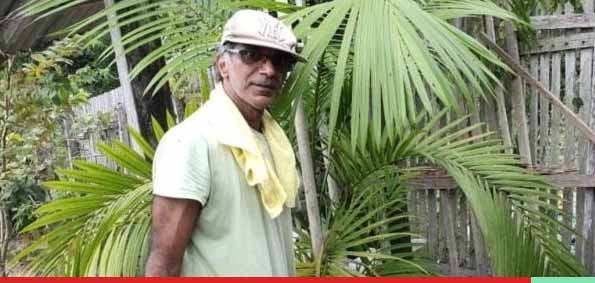 Global warming, forest depletion, and other hazardous effects on our environment have been increasing rapidly as days go by. There are still a few souls who do everything they can to make sure they somehow play a part in saving us from what is known as the end of our existence.
One such hero is Shaji Thomas. He has been in a fight for the last 26 years to protect and save the Amazon Rainforests of Brazil. Here is a look into his heroic struggle to ensure a better future for us all.
Shaji Thomas: Guardian of the Amazon Rainforest
Shaji Thomas who hails from Kerala carried his bags and shifted to Brazil as a young student. This young smart superhero is now an environmental conservationist and a lawyer, but what is more fascinating about him is the fact that he stayed back after his education for one special cause.
Shaji Thomas decided to fight and protect the Amazon Forests of Brazil and the rights for the 60 plus communities that reside in the region. This passion began when he was in his mid-twenties and was a part of the Quilombola Community.
The battle was not easy in the beginning. Thomas had to acquire Brazilian citizenship and become the only Indian-origin lawyer in the region. He stood up to the mafia and lived on a boat in the rivers of the Amazon for years.
This superhero has been holding up a strong fight for years but there is still a lot of work to do. Climate change is something that has been on the rise leading to major destruction of the rainforests. Thomas claims that almost 20 sq. km burns every year due to forest fires.
Shaji Thomas is working hard every year and inspiring people all over the world to play their part to ensure that the Earth's lungs are safeguarded, and we have a sustainable future.