To achieve long-term economic prosperity, India must prioritise "energy efficiency"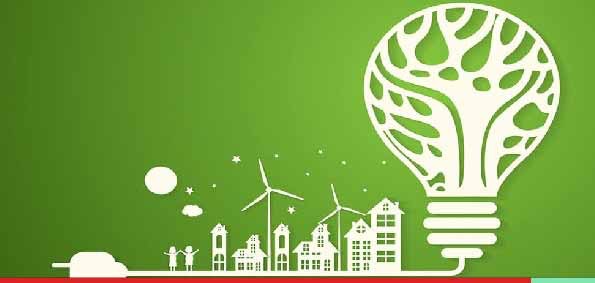 To improve our economy, the Indian government has announced stimulus measures and reforms. While we concentrate on the post-pandemic recovery, we also need to have a plan in place to create a long-term industrial ecosystem that will aid in economic growth. India's gradual improvement in the Climate Change Performance Index (CCPI) from 31st place in 2014 to 10th place in 2020 demonstrates a strong commitment to this goal. A crucial factor in this success has been a focus on improved policy frameworks.
Industrial energy efficiency: the way forward
India is one of the world's largest electricity consumers, with the industrial sector accounting for roughly 40-48% of overall commercial energy consumption. Steel, aluminium, and cement are three of India's most important growing industries, providing raw materials to a variety of other industries such as building, transportation, and power transmission. Because these industries consume a lot of energy, they must embrace energy-saving technologies.
Adopt a holistic approach
Companies should use next-generation technologies to take a holistic approach to enhance energy efficiency. By incorporating the most recent advancements in digitalization and networking, it is now feasible to remotely monitor and optimize their operation. Over the life of the equipment, businesses can save money and lower their Total Cost of Ownership (TCO).
Low Harmonic Drives have aided clients in resolving the issue of system harmonics. water-cooled drives, on the other hand, can significantly cut operating expenses. A comprehensive approach would also imply that the advantages of new technologies and solutions on the market are assessed and integrated at the start of the project.
Role of high-efficiency motors and drives
In the industrial sector, the trend has been to use smaller motors that are better suited to certain activities. Motors that meet the IE4 and IE5 standards can save 5 to 10% of their energy, which is substantial. Modern, high-efficiency motors are particularly efficient when combined with Variable-Speed Drives (VSDs).
India has set a target of reducing carbon dioxide emissions by 35% by 2030, compared to 2005 levels. While many countries have achieved significant progress, India has to continue to press for more robust regulations and business models. More organizations are looking to integrate sustainable solutions as energy-efficient technologies begin to get incentivized and gain popularity.