ATM services stopped October onwards, says Suryoday Small Finance Bank.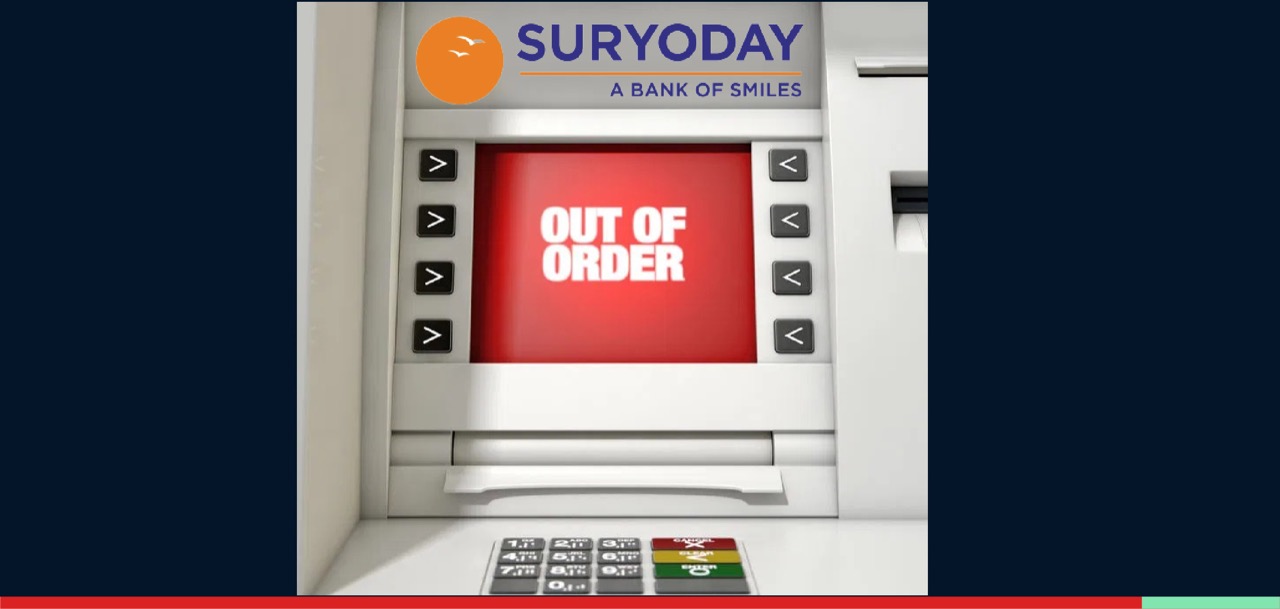 Suryoday Small Finance Bank has informed its customers that its Automated Teller Machine (ATM) services will come to a halt w.e.f. October 1.
As per Suryoday Small Finance Bank's Managing Director and Chief Executive Officer, Bhaskar Babu, the bank aims to become a one-stop solution bank through strategic relationships.
Customers can use Internet Banking and Mobile Banking for other banking services around the clock, according to the bank. However, for cash withdrawals, one can continue to use their Suryoday Bank ATM/Debit Card at any other bank's ATM, and the bank is working towards offering customers 5-7 free transactions in a month if done so.
"We realised that far too many customers were not using our ATMs, we could not make it a profit center, and hence we decided that we give customers free transactions on other bank ATMs rather than continuing with these machines," explained R Bhaskar Babu.
With this, the bank will now refocus and strengthen its doorstep banking facilities and digital presence. The bank's focus is to build a stronger digital footprint and provide users with holistic banking and wealth creation options that are easy to use.
The bank has 555 banking branches spread over 13 states and union territories in India, with a notable presence in Maharashtra, Tamil Nadu, and Odisha.
Due to the second wave of Covid–19, Suryoday SFB recorded a loss of Rs. 48 crore in the quarter ended 30 June 2021, owing to write-offs, restructuring reserves, and decreased disbursements. In the previous quarter, the bank made a net profit of Rs. 27 crores. This move will help stem cash outflows greatly, and is perhaps a signal of a wider transition across the BFSI space to digital solutions that are user-friendly, easily accessible, and low maintenance.