After being rejected by NASA, Kalyan's Sanjal Gavande helped construct Bezos' rocket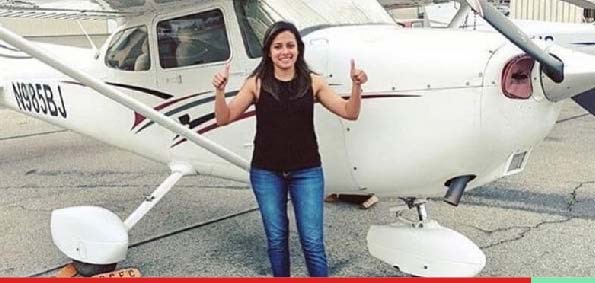 Many know of Blue Origin's first crewed spaceflight from its 'Launch Site One' in Texas on July 20, 2021, using its 'New Shepard' rocket and capsule. What many might not know is a lesser name, that of Sanjal Gavande. This young engineer from Maharashtra's Kalyan district helped create New Shephard, which was an unmanned suborbital rocket.
Sanjal attended Birla College for her high school studies, before moving to Michigan Technological University in the United States after finishing her Bachelor's degree in Mechanical Engineering at the University of Mumbai.
She applied for a space engineering job at NASA after getting her commercial pilot license in 2016, but was not chosen due to citizenship difficulties. She worked at Mercury Marine in Wisconsin and Toyota Racing Development in Orange City, California after completing her Masters' degree. Her efforts were rewarded in 2016 when she received her commercial pilot's license.
Instead, she applied for a job at a private company that specializes in rocket development and engineering. In time, Sanjal applied on Blue Origin's website and was selected to join their elite team in April 2021.
Soon after, history was made when a 4 person crew took a ride in outer space, and Sanjal Gavande made India proud with her feat. Continue to reach for the stars, Sanjal. Godspeed.