Corporates play a significant role in shaping the future of today's youth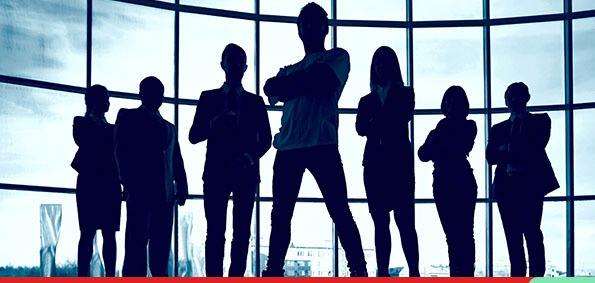 Throughout history, young people have been at the centre of growth and progress. They are not only bringing enormous potential, but they are also ushering in a new culture based on their personal experiences, distinct viewpoints, aspirations, and work expectations. Corporations have a tremendous impact on today's youth's future. Giving wings to their dreams, preparing them for the future, and learning from them is a prime individual and social obligation.
Develop Emerging Leaders
According to a young talent management firm, young individuals have the potential or ability to absorb information early in their careers, and that it is critical for an organization's principles, tactics, and goals to align with the preferences of young people. Young people require platforms that allow them to engage with a variety of organizations, ideally across geographical boundaries, to solve problems, exchange ideas, and develop innovative solutions.
Fiserv's 'Technology Analyst Program' (TAP) recruits new talent from the country's top engineering schools. Its goal is to create a more adaptable and diversified workforce that is knowledgeable about the industry in which we operate. Associates can participate in a worldwide orientation, specialized business training, and mentoring as part of this program, and become part of the leaders of the future.
Flexibility to Learn. Grow. Explore.
Online learning initiatives that provide opportunities to upgrade abilities in a variety of sectors aid in the development of a trained workforce that is easily available. They also give our young students the opportunity to pursue their personal career goals. 'Find Your Next,' the company's internal talent mobility program, is an enterprise framework that enables our bright employees to learn, grow, explore other roles, and advance in their careers.
Engaging Workplace Experiences
The workplace experience delivered through the associates' life cycle could be the single most important aspect to keep young professionals engaged. Work-life balance, holistic wellbeing, community contributions, empathy, strong culture and values, growth, and learning opportunities are taking centre stage. Digital transformation should not be restricted to a section of employees, but rather open for all. Innovation comes from people and providing the right ecosystem to fuel it is imperative.
Young and brilliant professionals enter the industry with a desire to study, become financially self-sufficient, and acquire expertise. According to the National Young Professionals Association, organizations and leaders must work together to develop a culture of collaboration and inspiration for these young professionals to reach their full potential.