4 pillars of accelerated business transformation across the banking ecosystem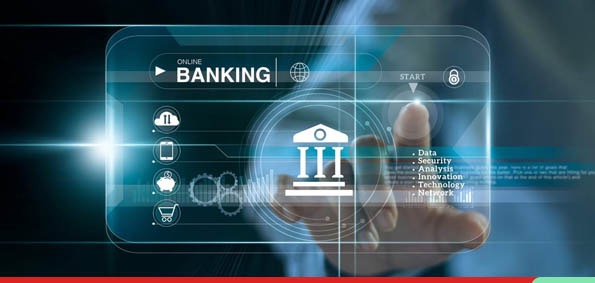 To boost staff productivity and streamline CX across channels, banks are now aggressively embracing the power of intelligent automation, which is complemented by AI, deep learning, mobile banking, and digital workplace solutions. To drive quick data processing and better risk management at a low cost, the new economics of banking necessitates the deployment of intelligent, integrated, and value-adding automation solutions underpinned by a modernised, scalable IT infrastructure.
Power Your BPM
Banks have been using BPM or EDMS technologies to improve their back-end operations, yet manual chores still exist. Throughout the credit verification process and disbursals, banks can provide Straight Through Processing (STP) to their customers. STP refers to a collection of uniform integrations that enable banks to streamline workflows across core and point solutions. Customers will be able to transfer money more easily from one location to another.
Automated Back Office Operations
Manual KYC, bank reconciliation, remittance operations, credit limit extensions, tracking expired LC, guarantees, salary processing for corporate customers, and other labour-intensive and error-prone tasks plague traditional banks. This influences customer-facing business procedures, and as a result, banks are losing out on tech-savvy customers who expect instant gratification and speedy service. Banks may use AI/ML-powered robotic process automation and intelligent data capture to perform document classification, turning data into significant insights and information.
Unified Digital Platform
Most banks now deploy front-end apps for distinct product lines such as retail, SMEs, and corporate loans in silos. This overburdens their backend with responsibilities such as data consolidation from several touchpoints. If an existing customer opts for other products, a single digital platform powered by AI / ML can be leveraged to assure incremental document collecting. This allows the salesperson to get data from multiple sources in one place and analyse it in tandem with back-office activities with a little mistake.
Banks using the hub & spoke model can transfer data received at a spoke location directly to the CPC and instal a front-end responsive app with a self-service strategy to increase customer acquisition. Rural banks can use this unified system, which can be configured to run offline and sync when online.
Digital Workplace
Banks are implementing a digital workplace solution that supports all critical functions remotely while also assisting enterprises in implementing GREEN workplace concepts. Circulars in the repository can be routed and approved digitally within specified timeframes. Due to a lack of digital collaboration infrastructure and teamwork, the banking industry is facing issues.