Why did Lionel Messi leave Barcelona?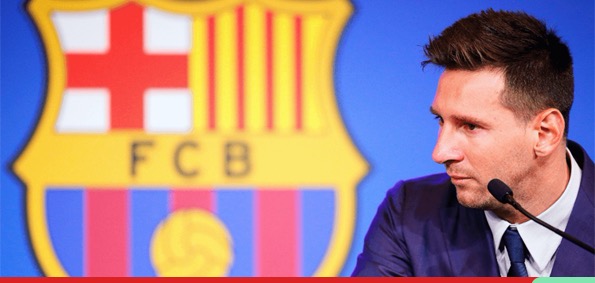 Lionel Messi will not be returning to Barcelona next season, according to the club. The news came just eight days before the new La Liga season began. After a short time, the club released a Messi memorial video, confirming the hitherto unthinkable truth that Barcelona and Messi would part ways after 21 years.
When Marca, a Spanish newspaper located in Barcelona, stated that signing Messi might not be possible, it was interpreted as a warning. A few hours later, the club made a declaration, pointing the focus squarely at the Spanish league, La Liga.
Barcelona blames La Liga
Barcelona has announced that Lionel Messi will not be returning to the Spanish club. A fresh deal for the Argentine forward is not possible according to La Liga restrictions. According to reports in recent weeks, Messi was willing to accept a 50% pay cut to make it happen. "Both parties deeply regret that the player's and the club's wishes will not be fulfilled in the end", Barca declares.
To sign Lionel Messi this summer, Barcelona had to sacrifice nearly $200 million in salary. All teams in La Liga are subject to a salary cap, which limits player salaries and acquisition expenditures to 70% of club earnings. The Blaugrana were nowhere near that sum, and on August 5, the club and Messi realized that the deal could not be completed.
The proposed private equity deal has been met with opposition from Barcelona and Real Madrid. Many saw the news of large private equity investment, named CVC, into La Liga and its teams the day before as assisting Barcelona in making the financial progress required to secure the Messi agreement. Accepting the arrangement, according to observers, would have entailed the two giants financially committing themselves to La Liga for decades to come, putting their Super League ambitions on hold.
Barcelona has stated that the club will not take money from CVC to maintain Lionel Messi. The financial plan, which included giving up 10% of La Liga's revenues to the corporation CVC Capital Partners, was not acceptable to the Spanish club. He stated, "It would not be in Barca's best interests." Real Madrid striker Neymar has been linked with a move to Barcelona.
Was the Barcelona-Messi talk just for show?
Barcelona understood all along that it would never be able to sign Lionel Messi and fit his pay within the club's player budget for the coming season. Some media outlets speculate that the false hope that has been fostered in recent weeks was a public relations strategy to aid club management in navigating the fan backlash. In the court of public opinion, Barca officials demonstrated that they gave it their all.
Lionel Messi is a free agent, which means he can join any team he wants. In recent weeks, Argentina forward has been linked with a move away from Barcelona. Some have suggested that the "La Liga restrictions" are merely a handy justification for leaving the club. He needs to be signed by the September 2 deadline if he wants to play in the UEFA Champions League, and it seems Paros Saint-Germain would be his likeliest destination.
Could it be a bluff? Could Messi return?
Some cynics feel Barcelona's announcement was an attempt to persuade La Liga to modify the rules or grant the team an exception. The theory is that La Liga as a business cannot afford to lose Messi, especially since it recently secured a $175 million per year ($1.4 billion) TV rights contract with ESPN in the United States.
The contract talks between Lionel Messi and Barcelona have come to an end, and he will not be able to play in La Liga next season. The Argentina attacker is frustrated that he is unable to sign a new contract in Spain due to the salary cap for players. In recent months, Javier Tebas has been adamant that Messi and Barcelona would receive no special treatment.
How is this different from last summer's Messi drama?
Lionel Messi, the Barcelona forward, has extended his contract with the Spanish club until 2020. After one year remaining on his four-year, $675 million contracts, the Argentine says he wants to quit the club. He stated last year that he wanted to quit Barcelona due to a disagreement with the club's management. He, on the other hand, refused to sue the club and chose to stay for an extra season against his will.
Joan Laporta was well aware of Barcelona's financial predicament. Many anticipated that with Bartomeu's departure, Messi would be able to stay at the club. He claims, however, that his financial situation was far worse than he had been led to believe. In the 2020-2021 season, the club will lose $572 million, compared to $ billion the previous year.
Barcelona released Lionel Messi after the club's financial woes were revealed. Argentina forward was set to renew his contract with the club, but owing to La Liga roster budget constraints, he was unable to do so. Joan Laporta, the club's president, said he followed the laws but blamed the previous two administrations for the club's financial woes. Messi's signing would have been a problem if it hadn't been for their incompetence, he added.
Messi's tearful goodbye
Messi was the one who had to share his side of the tale, which he did during a tearful press conference at the Nou Camp in Barcelona on Sunday:
Lionel Messi stated that he has no desire to leave the Spanish club. The Argentina international is "disappointed" and "didn't expect" to be connected with PSG. He does not confirm a move to PSG, though, stating that he wants to continue winning trophies. Barcelona president Joan Laporta said the club is in debt and that staying at the club is "difficult."
Lionel Messi said he tried everything to stay at Barcelona but was unable to do so. Argentina's striker claims that he offered to cut his salary in half and that Barcelona didn't ask for anything else in return. "I didn't want to go, but I had no choice. And I want to continue to win. That's how I think "he declares
"I've been here since I was thirteen years old. I'm departing with my wife and three small Catalan-Argentine children after 21 years "he declares "My family and I were adamant that we would stay; it was the only thing we wanted. We feel at ease here."
Former Barcelona players have expressed their feelings on Lionel Messi's departure from the Spanish club. Ansu Fati, Xavi Hernandez, and Javier Mascherano were among others who took to Instagram to congratulate Messi. In recent days, Lionel Messi has been linked with a move to Paris Saint-Germain in France, a move that was near unthinkable at the start of the summer.
Squid Game, Netflix's runaway hit that almost never got made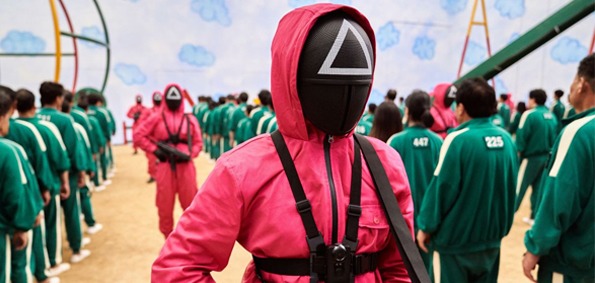 Squid Game has wrapped its tentacles around a global audience in less than three weeks.
Since its premiere on September 17, the #1 Netflix Korean drama about financially desperate people fighting in a high-stakes tournament has only grown in popularity.
That's why it came as a shock to find that Squid Game author and director Hwang Dong-hyuk was rejected by a slew of studios when he first proposed the idea more than a decade ago.
The notion was previously deemed "too ugly and impractical" by studios, according to the Wall Street Journal.
While living with his mother and grandmother, Hwang Dong-hyuk came up with the idea for Squid Game, but he had to put the script on hold and sell his laptop to make ends meet.
Hwang believes that the classist concerns that were brought to the forefront during the pandemic's peak were a factor in Netflix's decision to buy the show two years ago.
Squid Game has now been subtitled and dubbed in 31 languages. It's also at the top of the charts in over NINETY COUNTRIES.
With over 17 million views, the trailer for Squid Game has now exceeded those of Bridgerton and Lupin.
Netflix's VP of content for Korea, Southeast Asia, Australia, and New Zealand, Minyoung Kim, claims that "nothing has ever grown as swiftly and aggressively as Squid Game."
Those studios that first turned down Hwang's concept appear to have made a huge mistake.
With the show growing from strength to strength, and audiences riveted and waiting for more, studios will surely be ruing the decision not to pick up the show earlier.
Decoding Air India's sale to the Tata's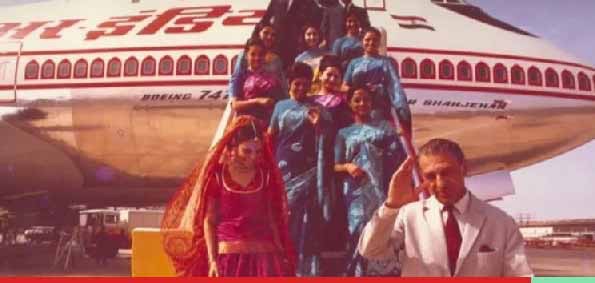 Indian conglomerate Tata Sons have won a bid to acquire Air India for ₹18000 crore. Tata beat out competition from Spice Jet to bag the airline that was once known as the crown jewel of JRD Tata's sprawling empire.
The debt-laden national carrier has for long been a subject of divestment, an objective that has now come to fruition.
Embed Ratan Tata tweet
The prodigal son returns
For the Tata's, who were the original owners of Air India, bringing the airline back to the group has been a long awaited dream. Much has changed since Air India left the fold, but the Tata's never let their love for the open skies fade away, and the national carrier was often referred to as JRD's true labour of love. While there are emotional undertones, the fact means that this is a deal that has for long been on the radar.
Why was the government keen to divest?
It is a sign of how poorly run Air India was that it has never posted a profit since 2007. If one were to look at the documents even more closely, the government exchequer has spent over ₹ 1.1 lakh crore since 2009 to cover for the loss making entity.
The piper always has to be paid though, and as debts mounted as high as ₹61,562 crore by August 2021, something had to give. The fact that each additional day of operation cost the government ₹20 crore – which would have totted up to an annual loss of ₹7300 crore – meant that the powers that be were keen to cut their white elephant loose.
What did the sale entail?
Besides the sale in Air India, the government also announced the sale of two other businesses — Air India Express Ltd (AIXL) and Air India SATS Airport Services Pvt Ltd (AISATS) in a 100% deal, as opposed to previous attempts that saw the government try to hold a stake in the beleaguered airline. These attempts, until 2020's most recent attempt, failed to gather much interest since private players wanted to control all the chips at the table and not a piecemeal solution.
The fact that the government would not even be a minority stakeholder proved to be a catalyst. That, coupled with the fact that potential buyers were allowed to decide how much of the mountain of Air India's debt they'd take on, proved to be critical to the sale going through.
What does this sale signify?
This sale can be seen as an extension of the Modi government's commitment to reducing the role of the government in major economic sectors, as it attempts to rationalise its holdings. Without a doubt, this will prove to be of some relief to the national exchequer, and the tax paying public.
However, if one were to step back and look at it in cold, analytical terms, there are still some concerns flying under the radar. As mentioned earlier, Air India had a total debt of ₹61,562 crore, of which the Tatas agreed to take on ₹15,300 crore, with a further ₹2,700 crore being paid to the government to sweeten the deal.
A simple back of the napkin calculation means that this leaves ₹43,563 crore of debt still dangling over the government. With asset sales likely to generate in the region of ₹14,718 crore, this leaves the government holding a bag worth approx. ₹28,844 crore to be handled.
The final word
All said, this is a win-win situation for all parties. The Government gets to write down a mountain of debt that was staring them in the face. The Tatas get an emotional reunion with their long lost pride and joy, and you can be sure that they will go above and beyond to restore the national carrier back to its halcyon days, in a move that can only bode well for the common man. Blue skies are in the offing, and we are clear for takeoff.
Where there's a wheel, there's a way: Amateur cyclist covers 8,000 kilometres across India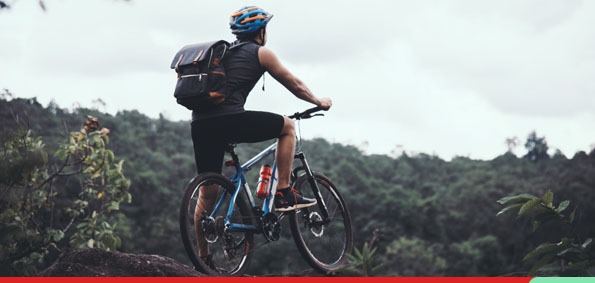 Dagara Ranjith was on the verge of starvation only a few months ago, when his employer at an agriculture corporation stopped paying due to the pandemic. The 30-year-old has subsequently discovered a passion for travel and has cycled over 8,000 kilometres around the country in just over six months. He returned to Hyderabad on September 10 following a scarcely believable cycle ride to Leh, Ladakh.
Ranjith is a pharmacist by training and an organic farming expert by trade. He expressed his intention to pedal his way to numerous destinations in an Instagram story. He returned 38 days later, having travelled roughly 3,000 kilometres. Ranjith acquired a bike with the support of a few friends, despite having no experience touring or riding professionally.
The 'Ranjith on Wheels' YouTube channel now has 69,200 subscribers and 110 videos. He has 82,300 Instagram followers under the same identity. Ranjith describes his trip to Kanyakumari as "inspiring," notwithstanding an incident at the Goa-Karnataka border when three youths stole his bike and possessions. "That night was notable because the cops at the police station refused to accept that I was travelling on a bicycle in May 2021, at the height of the COVID-19 outbreak."
In Himachal Pradesh's Baralacha Pass, Ranjith was caught in a landslide. The entire day had been spent riding a 13-kg bicycle up a steep incline with over 40 kg of luggage. Ranjith remembers the bikers who came to his aid when his hands and face became numb from the winter cold, and who provided him with food and water at various locations.
Ranjith has returned to Hyderabad after 53 days and has already planned a bike trip to Nepal. He spent just over Rs 60,000 on food, lodging, and other miscellaneous expenses on his journey from Manali to Hyderabad, which took him through Ladakh and western Indian states. Perhaps his most unforgettable encounter was when he was treated like a son by a family in Ladakh's Nimmu hamlet.
He has taken out a loan to purchase touring equipment, but he is unconcerned because he already possesses the necessary equipment. He says, "I just want to live in the moment and not worry about tomorrow."