Lesser-known UNESCO heritage sites in India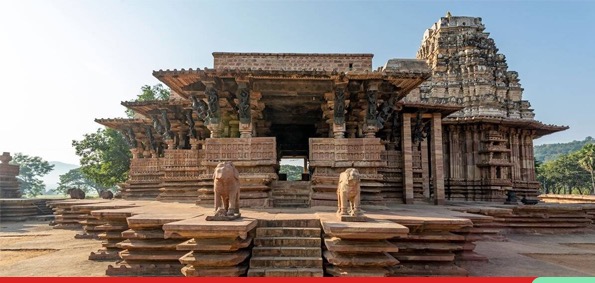 For those who are unaware, India has 38 World Heritage Sites, though not all are as well-known as the Taj Mahal. The country is ranked sixth in the world in terms of the number of heritage sites. UNESCO has designated many cultural sites, natural sites, and one mixed site.
Here are five of India's lesser-known UNESCO World Heritage Sites that merit your full attention.
Khangchendzonga National Park, Sikkim
Kanchenjunga National Park is India's first and only Mixed Heritage Site. The massive park covers an area of 1784 sq. km and is home to over 500 different bird species. The location is ideal for viewing incredible species like the snow leopard and Himalayan musk deer, among others.
Chandigarh Capitol Complex, Chandigarh
This government compound, located in Chandigarh's Sector-1, was created by the renowned architect Le Corbusier. This UNESCO World Heritage Site is spread across over 100 acres. The Palace of Assembly, also known as the Legislative Assembly, the Secretariat Building, and the High Court are the three primary structures in the complex.
Champaner-Pavagadh Archaeological Park, Gujarat
Heritage monuments, mediaeval fortresses, old temples, and exquisite step wells and tanks can be seen in this park, which is located in the historical city of Champaner in the Panchmahal district.
Bhimbetka rock shelters, Madhya Pradesh
Bhimbetka is a prehistoric archaeological site from the Paleolithic and Mesolithic periods. The cave, which is located in Madhya Pradesh's Raisen area, contains the earliest indications of human life in India. It has seven hills and over 750 rock shelters, making it a UNESCO World Heritage Site.
Agra Fort, Uttar Pradesh
The Mughal emperors used to live in Aga Fort, which was previously their primary palace. In 1983, the fort was designated as a UNESCO World Heritage Site, and it is significant in terms of architectural history. The Agra Fort is located in the Indian city of Agra, which is home to India's most famous monument, the Taj Mahal.